Animals have some amazing traits, such as, they can hide from predators. Some animals have such body color or pattern that they are hardly noticeable. It means they blend in their surroundings so easily, be it trees, grass, water, or ground. Are you excited to know about these animals? If yes, then you have stumbled upon the right place. In this article, we are going to discuss animals that are camouflaged. So without further ado let's get on to this.
Animals That Are Camouflaged
1. Chameleon
This lizard is the Master of camouflaging. This is because it has an amazing ability to hide. It can change its color and patterns very easily and no other animal can compete with it in this field. These lizards are commonly found in places where the climate is warm. They are found in Southern Europe, Southwest Asia, India, and the Middle East. This animal is pretty smart as it not only hides from the predators but also from the prey so that it can easily catch it.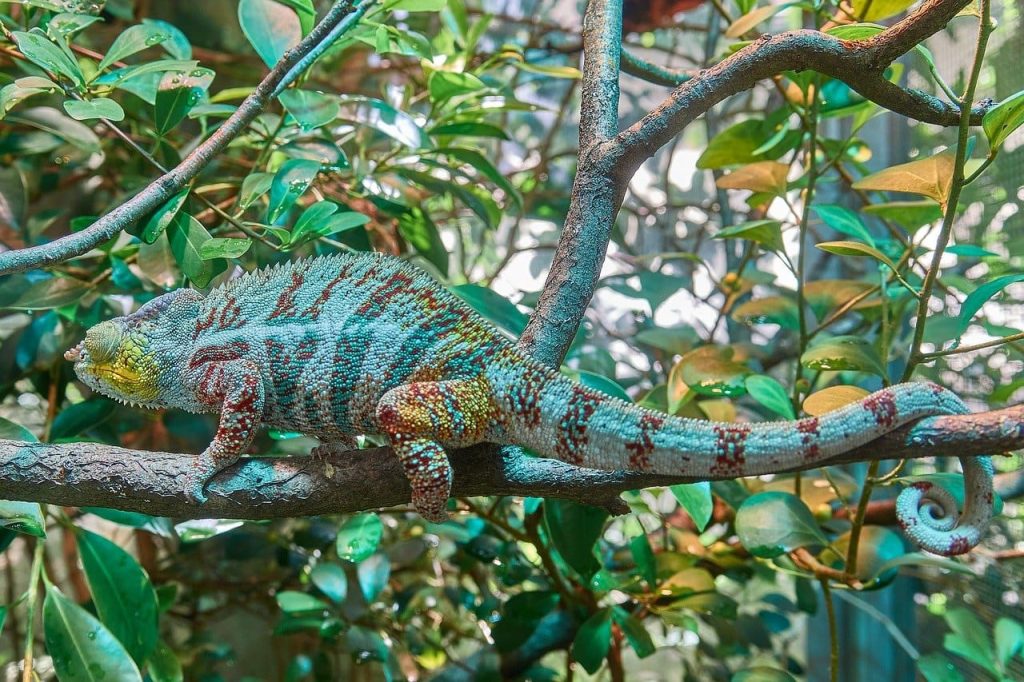 2. Scorpionfish
Be careful while you walk, this fish can literally bite you and you will not even notice its presence. It is very good at hiding itself and blending in with its surroundings. Moreover, it is one of the most poisonous fishes in the world. They can be found in all those waters where the water is warm. But most commonly they are found in the Pacific and the Indian Oceans. Its body pattern is such that it resembles the stones that are found lying on the base of oceans. People love catching this fish because its flesh is very good for eating.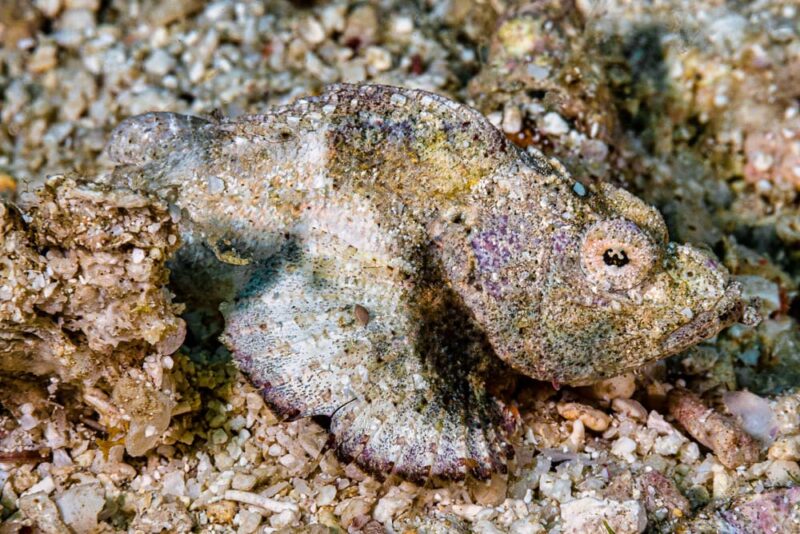 Image Source: François Libert
3. Walking sticks
If you see this insect, you'll be confused about whether this insect is a twig or a real being. It looks exactly like a twig or a stick. That is why its name is a walking stick. They can be found anywhere on earth. Yes anywhere except for Antarctica. You may be wondering why didn't you ever see it? That is because it blends so well with its surroundings that it becomes almost invisible. There are more than three hundred species of this insect. Their size is between 0.5 inches to 12 inches.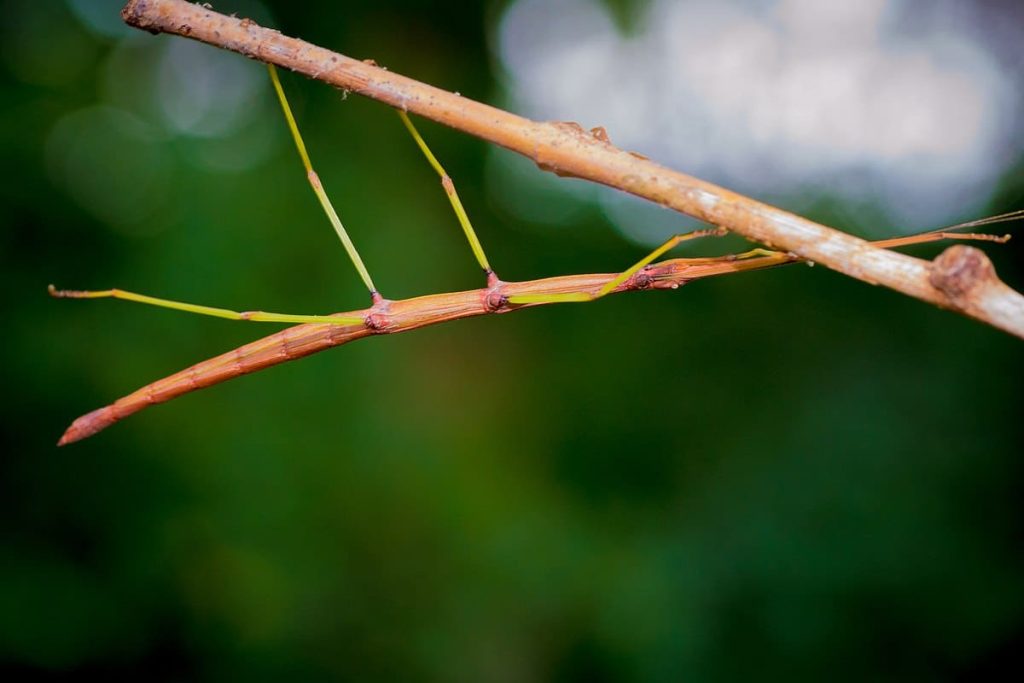 Image Source: Wikimedia
4. Crab Spider
It is such a beautiful animal that you won't be able to take your eyes off it. It looks like a toy. Though it is a Spider, it holds its legs like a crab, which is why its name is Crab Spider. They are also known as flower spiders because they sit on the flowers and wait for their prey and they also have the ability to change their color as per the color of the flower. This helps them in catching their prey and also saving themselves from their predators. They are saved as per their conservation status.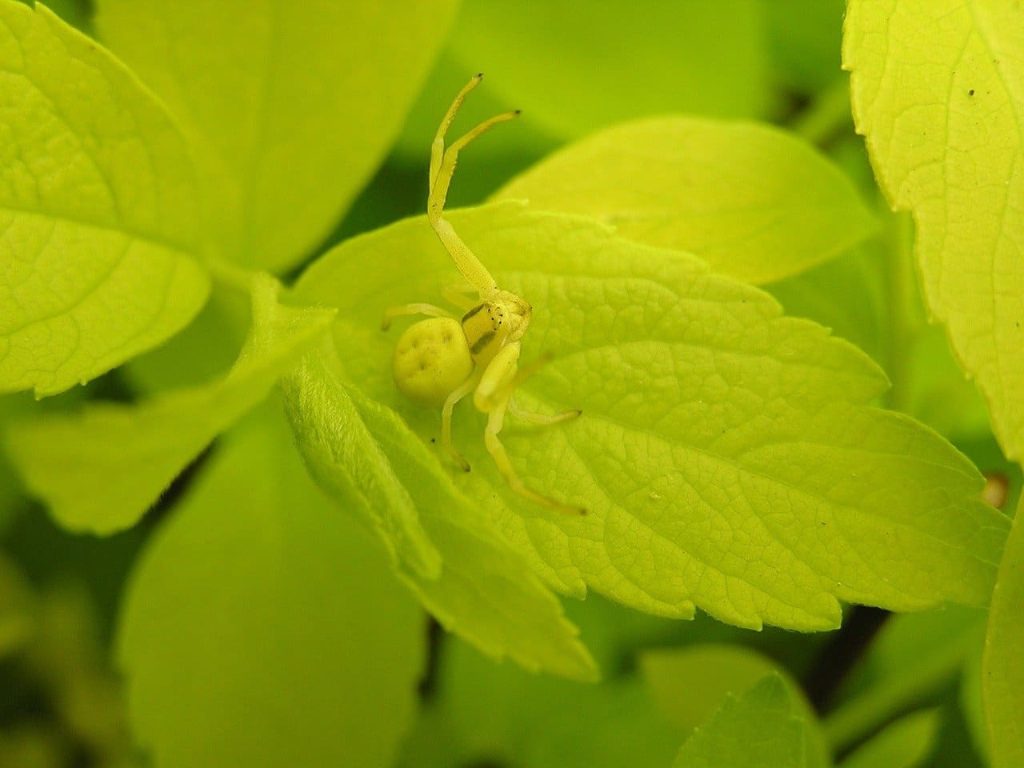 5. Nightjar
It is a bird and its size is medium. This bird is mainly active during the night or in the evening. These birds with huge mouths and small bills are found in different parts of the world. Their bodies are of gray, black, and brown color and go pretty well with their environment and help them hide from their predators. They built their nests on the ground. Though they have an amazing skill to camouflage still these birds are listed as critically endangered ones. Eurasian Nightjar is one of the birds chirping at night.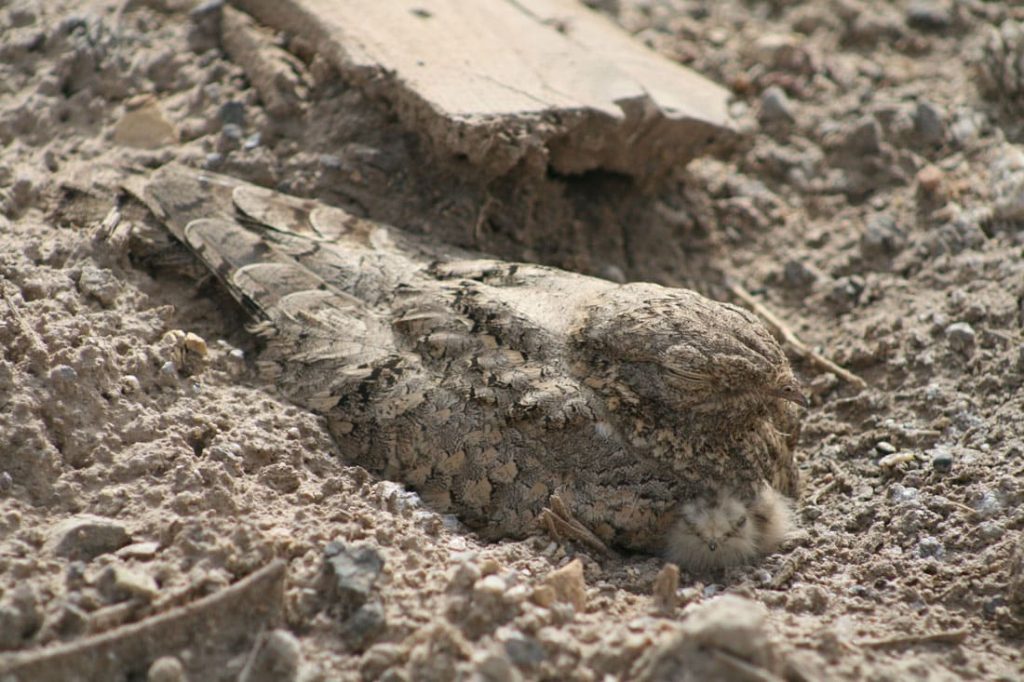 Image Source: Wikimedia
6. Leopard
Not all the big animals that are camouflaged are good at hiding themselves but Leopards do that amazingly and popularly as one of the amazing animals with spots in the world. You know their enemies are lions, who are also claimed to be their cousins. If there aren't any Lions, they are the kings and have no fear. Also, then they are the actual predators. You might be wondering how they hide but the thing is that their body is full of Rosettes that assist them in hiding in bushes and trees. Their prey won't even know of their presence until it's too late.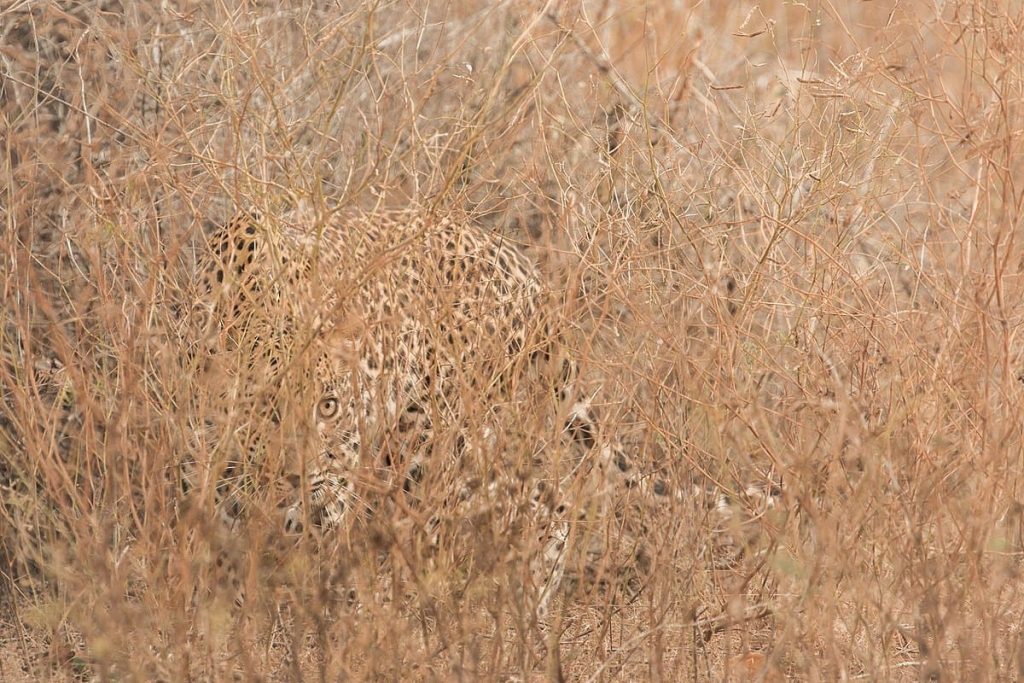 Image Source: Wikimedia
7. Giraffe
I know what's going on in your mind. You must be thinking about how this tallest living animal can even hide. But, it's a fact that they do and they are pretty good at it when standing among tall trees. They are mostly found in Africa. Their height is around 17 to 19 feet. Giraffes have a light brown/skin-colored body and there are patches and blotches on their body. The animal pattern helps them in hiding. When a long neck animal giraffe stands under a tall tree or its shadow without moving it actually becomes unnoticeable. This quality of theirs saves them from their predators, that is, lions.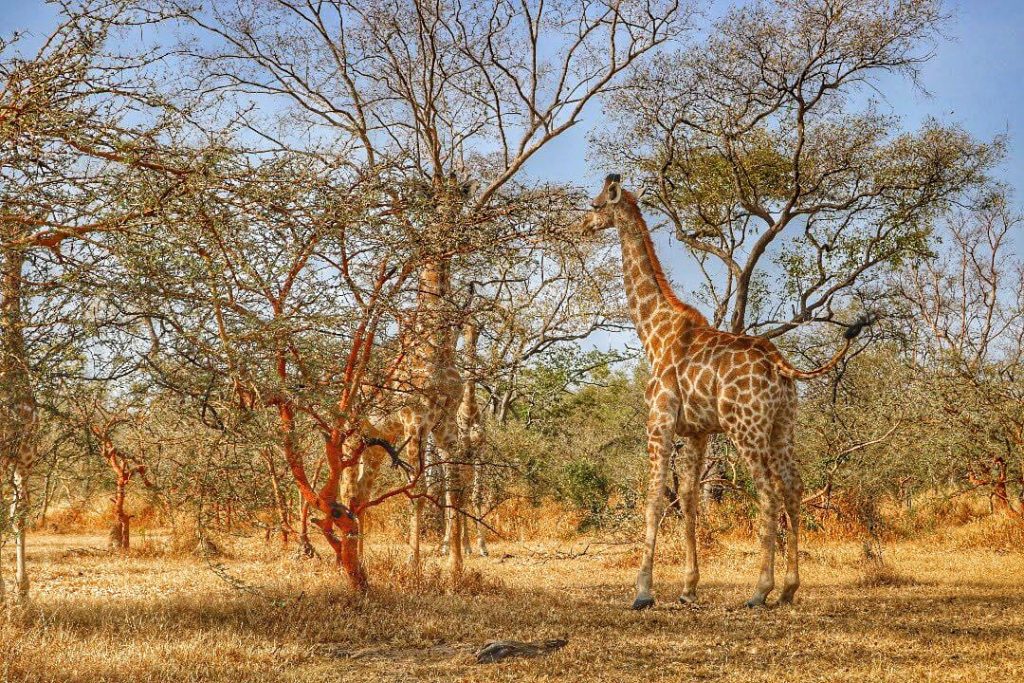 Image Source: Wikimedia
8. Arctic Hare
This animal of tundra has pure white fur and looks like a fluffy teddy bear. It lives in the Arctic region and that is where its name comes from. You can understand how its pure white fur can aid it in hiding in the snow. It is around 17 to 28 inches long. Interestingly, the fur of this animal turns greyish-brown during summers and snowy white when the winters arrive. If we talk about the conservation status of these animals, they fall under the category of least concerned.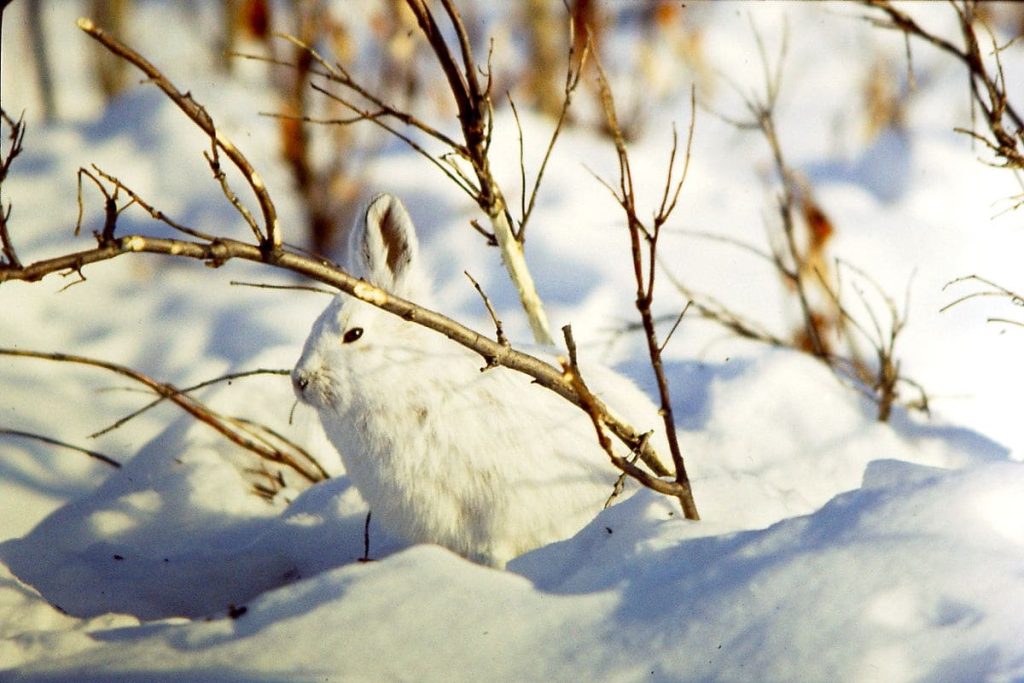 9. Long-eared owl
This animal is amazingly camouflaged. Do you know? This type of owl can fly without making any noise. This is its special ability. It blends so well with its surroundings that it is complicated to notice. This owl is active during the night and you won't be able to catch it in the daytime because it stays in the crotch of the trees. The color of its body is grey, brown, and black. It is found in parts of Asia, Eurasia, North America and Europe. It is one of the amazing animals that are camouflaged.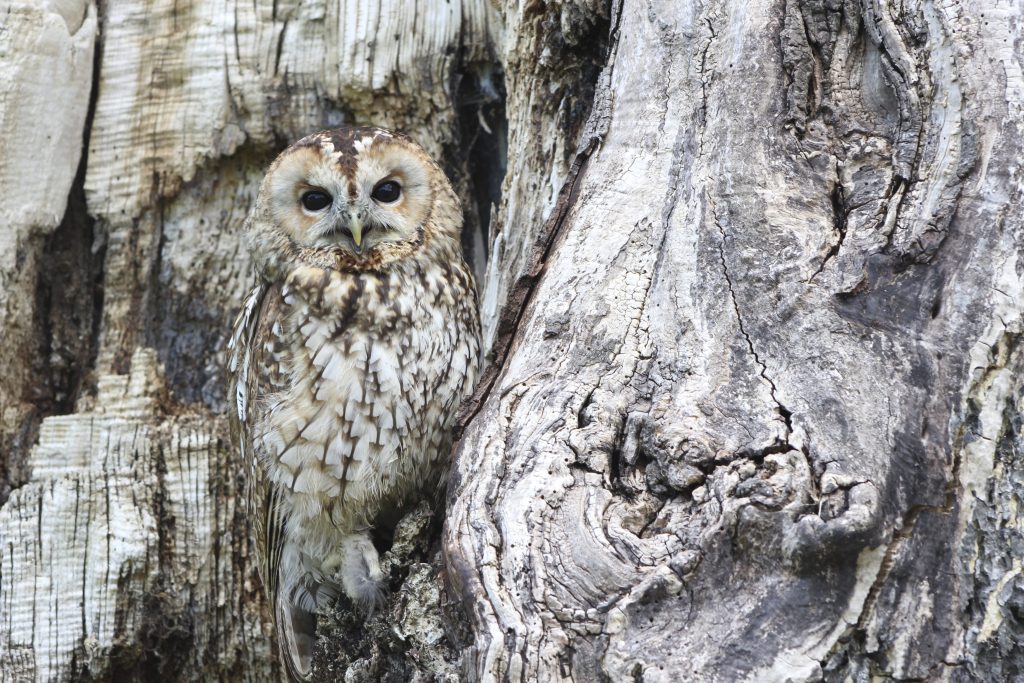 10. Arctic Fox
Just like the Arctic Hare, they have snow-white fur on their bodies. This fur blends pretty well with the snow covers of the region. That is how they are camouflaged for life. The size of the Arctic fox is smaller than the other foxes. They are prey for animals like the red fox and grizzly bears. So their outer coat helps them hide from their predators. Moreover, as per their conservation status, they are one of the least concerned species.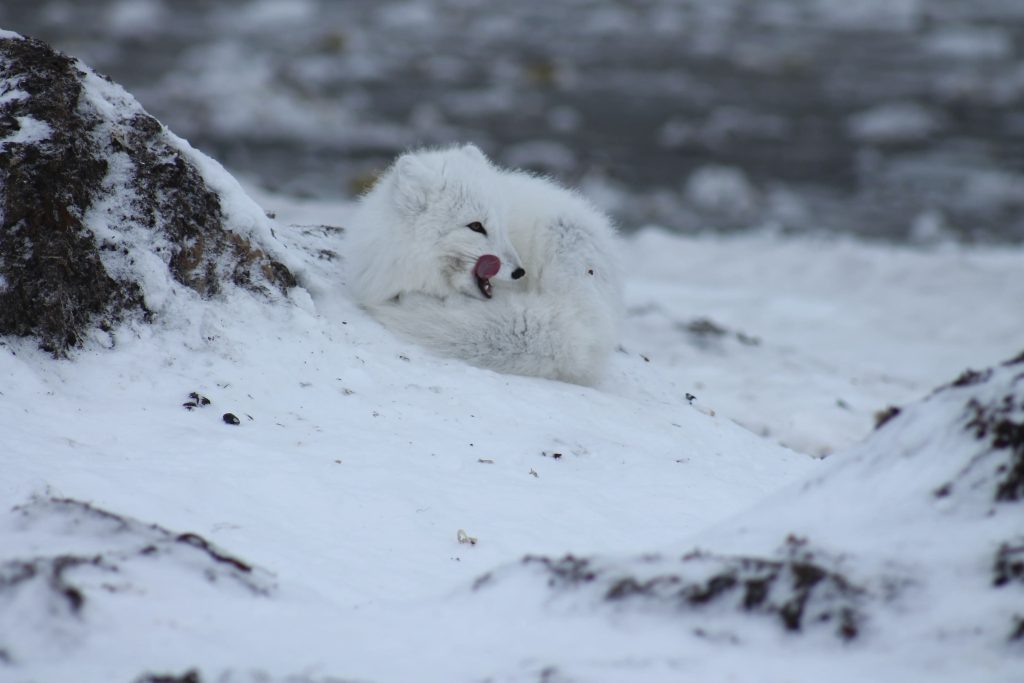 These are the best animals that are camouflaged in the world. Kindly share and do post your comments.