The Tundra is the region where there are no or hardly any trees. It is because of low temperatures. These regions are mostly in the Arctic or over the mountain top where the rainfall is scarce and the weather is windy and cold. There are three types of Tundra regions in this world: The Arctic Tundra, Antarctic Tundra, and Alpine Tundra. Each of these tundras differs from the other in its type of flora and fauna. In today's article, we will tell you about some of the amazing animals that are native to this region. We have talked about one such animal in our previous article. Remember, the Snowy owl? So without further ado, let's get on to this. Here is the list of animals of tundra in the world,
Animals Of Tundra
1. Caribou
This animal is also known as a reindeer. It is a subspecies of Rangifer tarandus. It has a chocolate brown fur coat on its body, a white neck, and big antlers. There are multiple layers of fur on their body to keep them warm. It is mostly found in the Columbian mountains, Alaska, Canada, and North America. They move from one place to another during the year in search of nutritious food and the best shelter. These are multipurpose animals. People living in the Tundra region use them for their milk, and meat, and also for transporting things from one place to another.
Also Read: 10 Different Animals That With The Letter C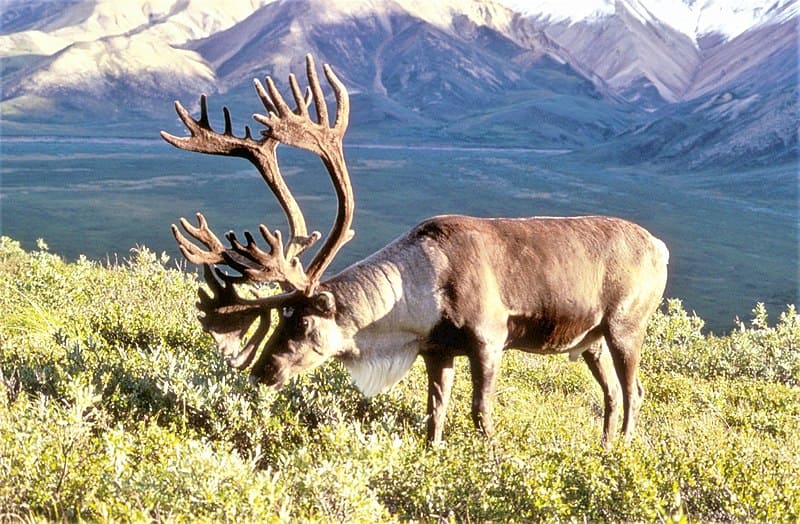 Image source: Wikimedia
2. Chinchillas
Native to the mountains of Northern Chile, people love to have them as their pets. They are related to the guinea pigs. They have a bushy tail and a very soft grey colored fur coat on their body and it is considered a luxurious one. This fur of theirs is highly prized but at the same time its supply is low and the demand is very high. Chinchillas were among the first rodents to infest South America. In the 1700s, people used to hunt them in order to obtain their fur. But, in the 1900s many countries banned hunting. It is one of the fluffiest animals in the world.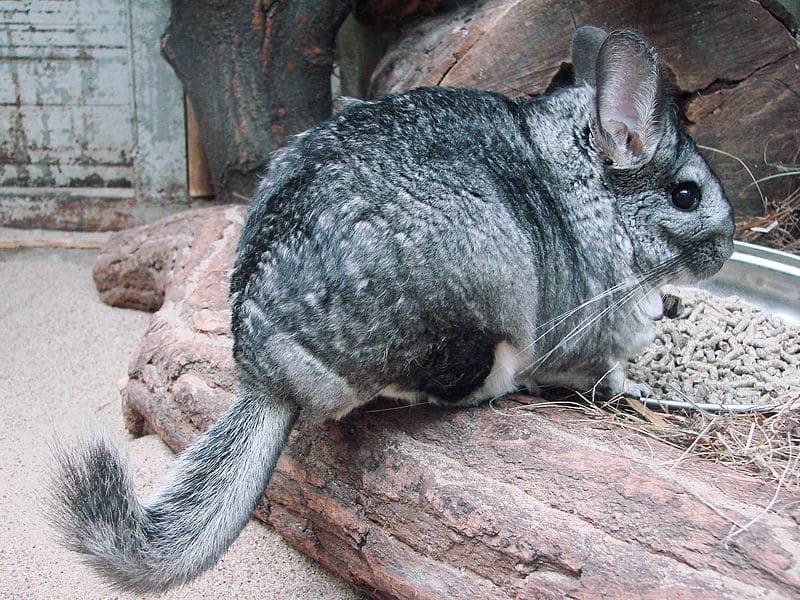 Image Source: Wikimedia
3. Kea
Kea is basically a parrot. Interestingly, it has four toes on each foot. Two of them face forward and the other two backward. This makes it very convenient for them to manipulate objects and move easily in groups and trees. It gives them a good grip. Its feathers are of emerald green color and they are edged with yellow, orange, and black feathers. If you see a flying Kea, you may notice the UV spectrum like the look of its feathers. They have a curved beak that looks very unique. They mostly live in beech forest areas.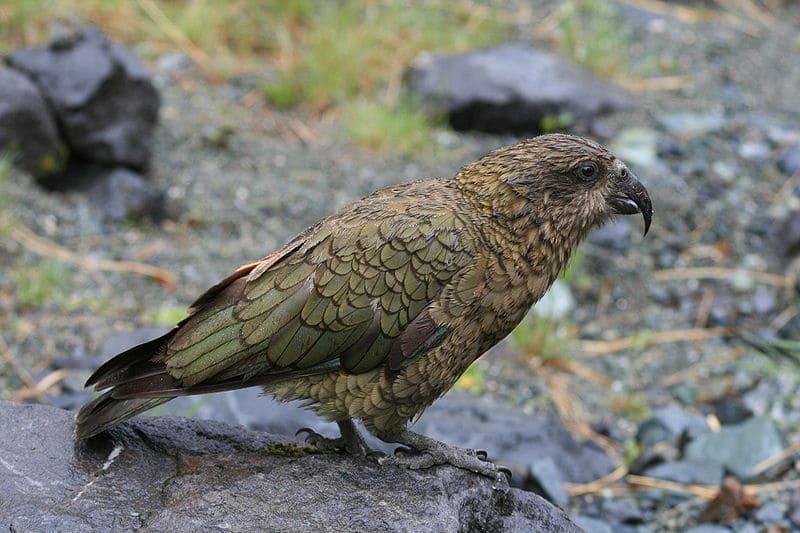 Image Source: Wikipedia
4. Marmot
It is a large ground squirrel which is a very cute creature. Marmots or Marmota weigh the most among squirrels. Their body is full of grey golden fur and is around 7 inches tall. Their average weight varies between 3 to 11 pounds. These short-sighted creatures are most active during the day. There are three species of Marmot and some of them are critically endangered while some are the least concerned species. Interestingly, Marmots are also known as rock chucks or whistle pigs.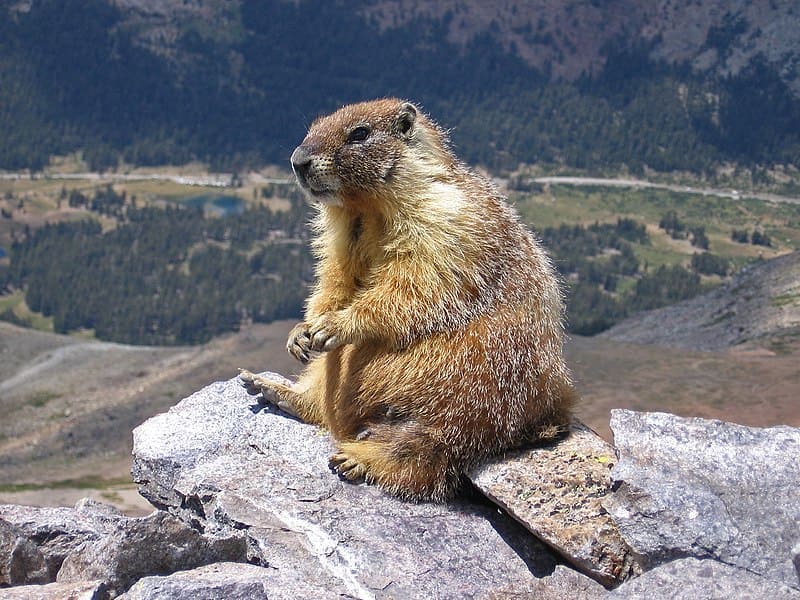 Image Source: Wikipedia
5. Arctic Hare
These rabbit-like cute creatures are native to the Arctic Tundra region. However, their size is bigger than that of rabbits. They have big ears and hind legs. They are also known as polar rabbits. Interestingly, they can run as fast as the wind as they can run up to 60 km per hour. Their eyes can move 360 degrees without them turning their heads. They not only feed on grass but on animals too. They prefer to live alone, but when it gets too cold, they come together in groups for warmth. These animals that are camouflaged also dig holes beneath the snow to sleep. Their lifespan varies between 3 to 5 years.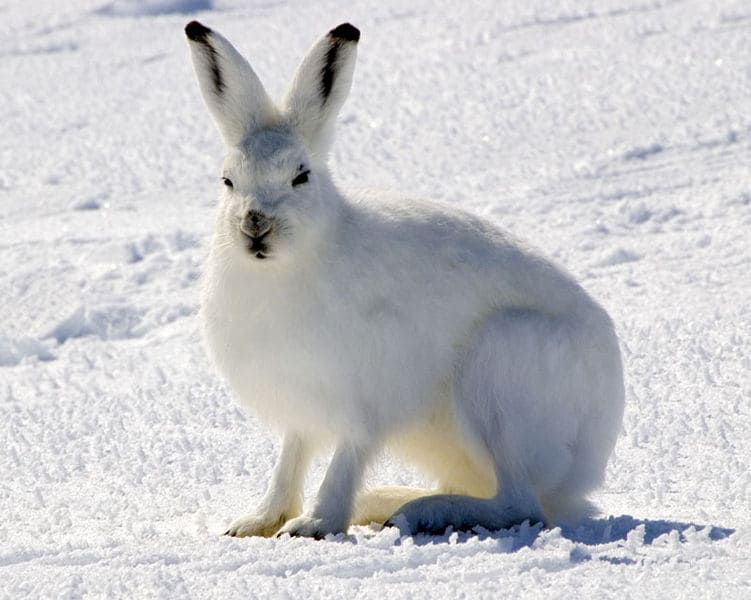 Image Source: Wikimedia
6. Musk Ox
Their habitat is in the frozen Arctic. While their height is around 4 to 5 feet, their weight varies from 500 to 800 pounds. Do you know how to recognize the difference between male and female Must Ox? A female ox has a pale white patch of hairs between her horns. Their estimated population in the world is around 1,50,000. About 75% of their population lives in Canada. As per their conservation status, they are one of the least concerned species. It is one of the unique animals of tundra in the world.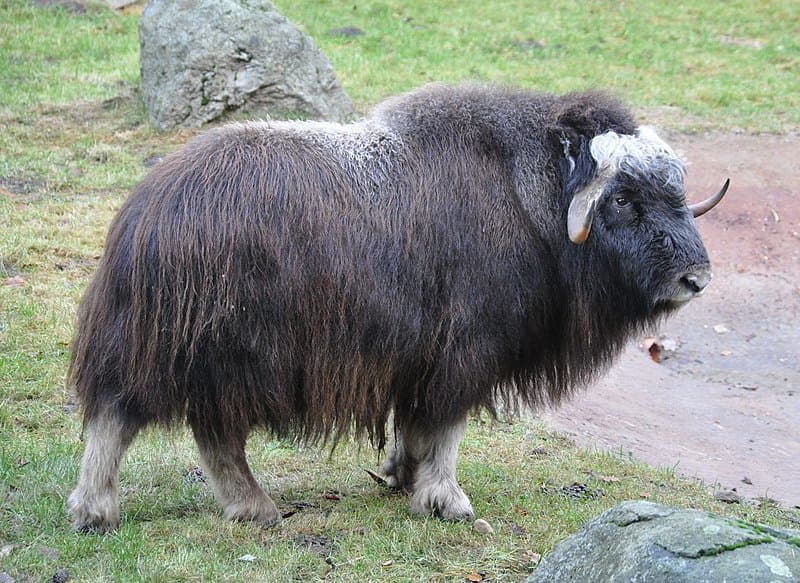 Image Source: Wikipedia
7. Himalayan Tahr
It is a large white goat that loves to reside in the forests of the Himalayas or the mountain slopes. That is where their name comes from. This animal looks partly like a goat and partly like a cow. Having a body full of hairs and thick wool coats and even undercoats beneath, it is strong enough to bear the harsh climates of the Himalayas. Its average weight varies between 36 to 90 kgs. During extremely cold weather, they travel to low-altitude areas. They prefer to live in groups that consist of around 80 members.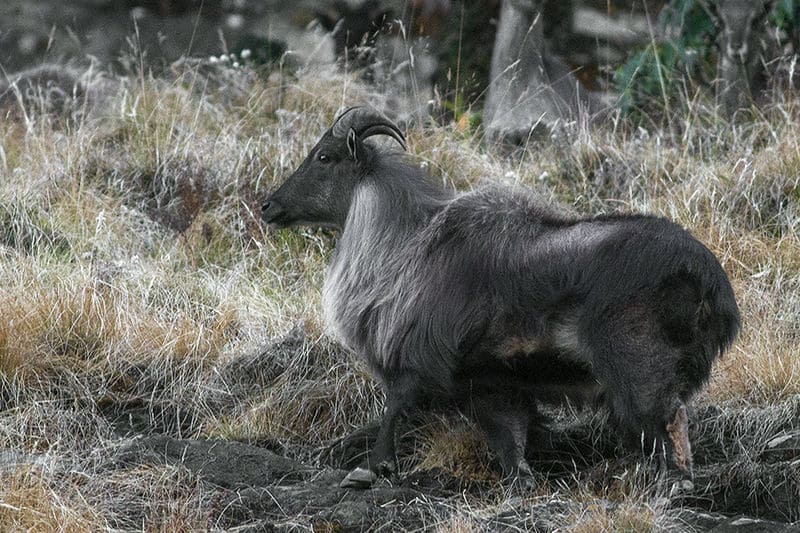 Image Source: Wikimedia
8. Yak
Yaks are mostly found in China, Tibet, Nepal, and Mongolia. There are certain scientific shreds of evidence that claim that Tibetian people have been domesticating Yaks from around 10,000 years ago. They are also known as 'The Grunting Fox' and this name comes from the grunting sound that it makes. Interestingly, their lung capacity is three times more than that of the cow. Their body is capable of bearing temperatures as low as negative forty-degree Fahrenheit. The bones of a dead Yak are used for making jewelry and various other things.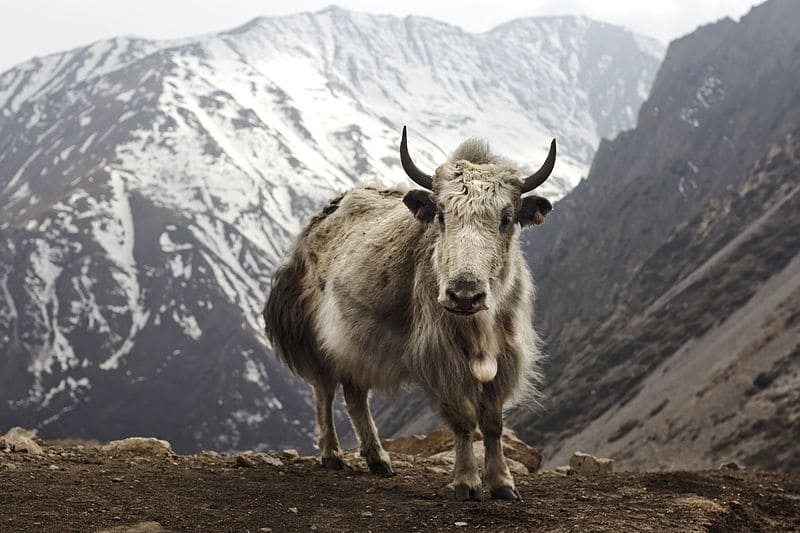 Image Source: Wikipedia
9. Pika
Picas are one of the cutest creatures on this planet. They are the smallest member of the lagomorph family. They are one such mammal who can survive anywhere be it a tree line or even a no-man's land. They have jet black eyes, big round ears, and a tail that is not really visible. They are around 18-20 cm in length and have a toy-like look. The fur on their body is thick enough to keep them warm in winters.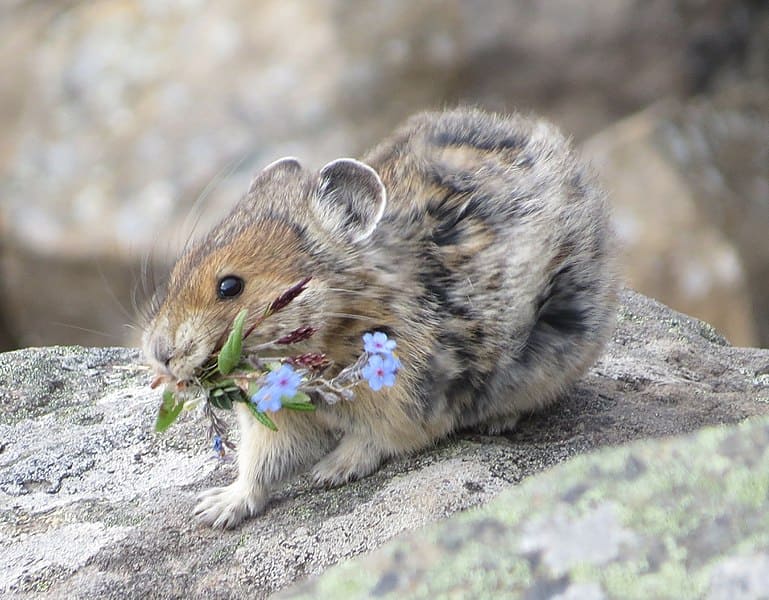 Image Source: Wikipedia
10. Polar bears
They are recognized as marine mammals and also listed as one of the heaviest animals in the world. This is because they depend upon the ocean for food, shelter, and habitat. They are mostly found on sea ice near the Arctic ocean. The skin beneath their fur is jet black in color. Interestingly, polar bears can swim for many days at a time. They have great paws that help them to swim at a good speed. They feed on eggs, vegetation, seals. It is one of the most amazing animals of the tundra in the world.
Also Read: 10 Biggest Animals In The World
These are the top 10 animals of tundra in the world. Kindly share and do post your comments.