How many animals can you think of that start with the letter c? Here we have compiled a list of such animals with some exotic ones and some you are already familiar with. So read on to find out 10 animals that start with the letter c.
Animals That Start With C
1. Caracal
These are big cats that are native to vast parts of Africa and westwards across Asia till India. They have a general cat-like face but have robust and long legs with long and sharp teeth. Another noticeable feature of a graceful animal is the distinctive ear shape with hair pointing upwards. Caracals have gained internet fame recently as one pet caracal somewhere in Russia became a meme called 'big floppy. Their fur coat is somewhat lion-like in color i.e., reddish-brown. Coming to diet, they eat the native fauna of the region like rodents, monkeys, and livestock animals.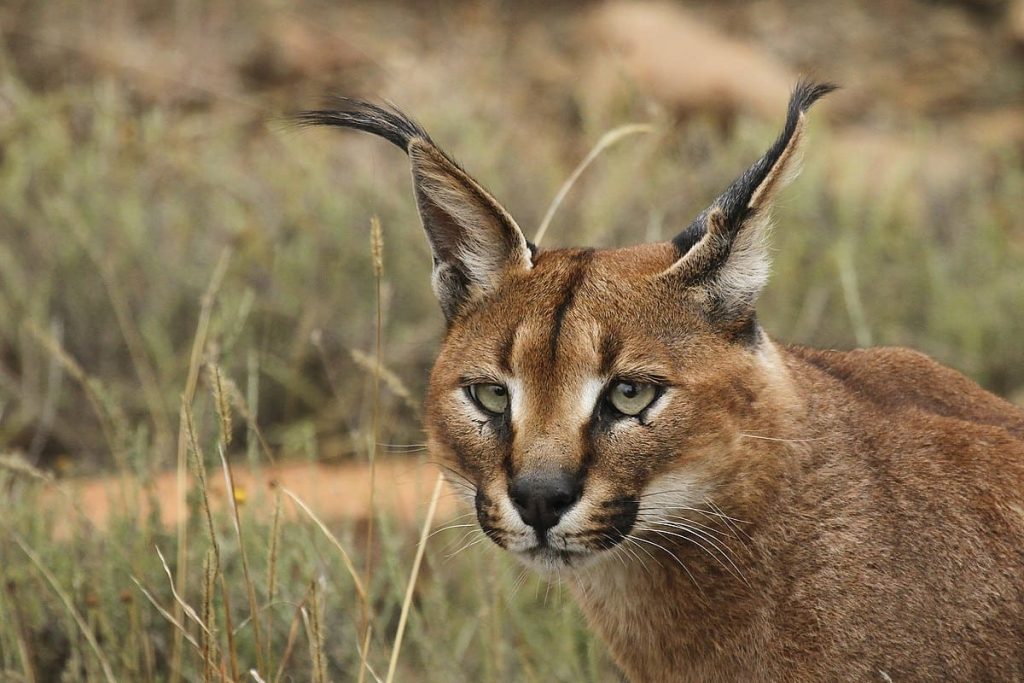 2. Catfish
These are fishes that have cat-like whiskers and hence they are named so. The whisker-like parts are not hair, however. They are called barbels and help the fish in sensing as well as tasting! So, they not only taste the food but everything in their environment. Another distinction is that they generally have a horizontally flattened head unlike other fish that either has a conical or vertically flattened head. They are benthic feeders because of the fact that they have a bony body with minimal buoyancy. They are found in inland water bodies like rivers, lakes, and coastal areas.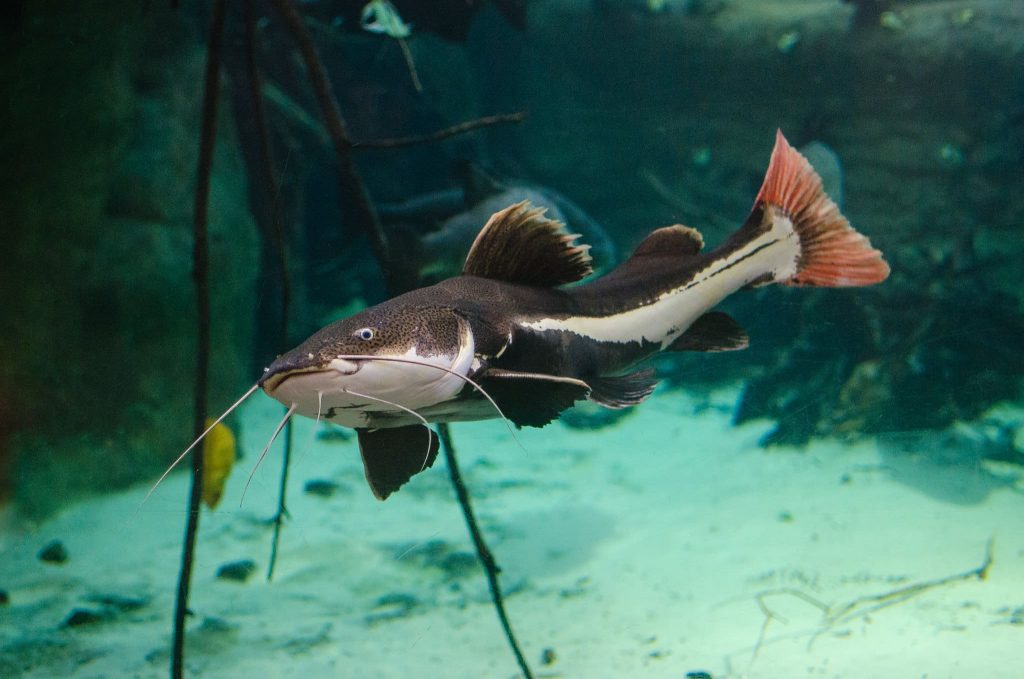 Image Source: Mathias Appel
3. Crab
Commonly known crustaceans are found all around the world. Crabs come in both freshwater and saltwater varieties as well as land and water crabs. Meaning that they have very well colonized most parts of the world. The most distinct feature of a crab is its pincers. Males have larger pincers compared to females.
These types of crabs are pincers apart from grabbing food and other stuff are useful in communicating among themselves. The pincers are also used to attract mates. Crabs are also eaten as a popular seafood delicacy this is well known. They alone form about 20% of all crustaceans fished across the world. This also emphasizes the culinary importance of these animals and the unique exotic tastes that developed with crabs.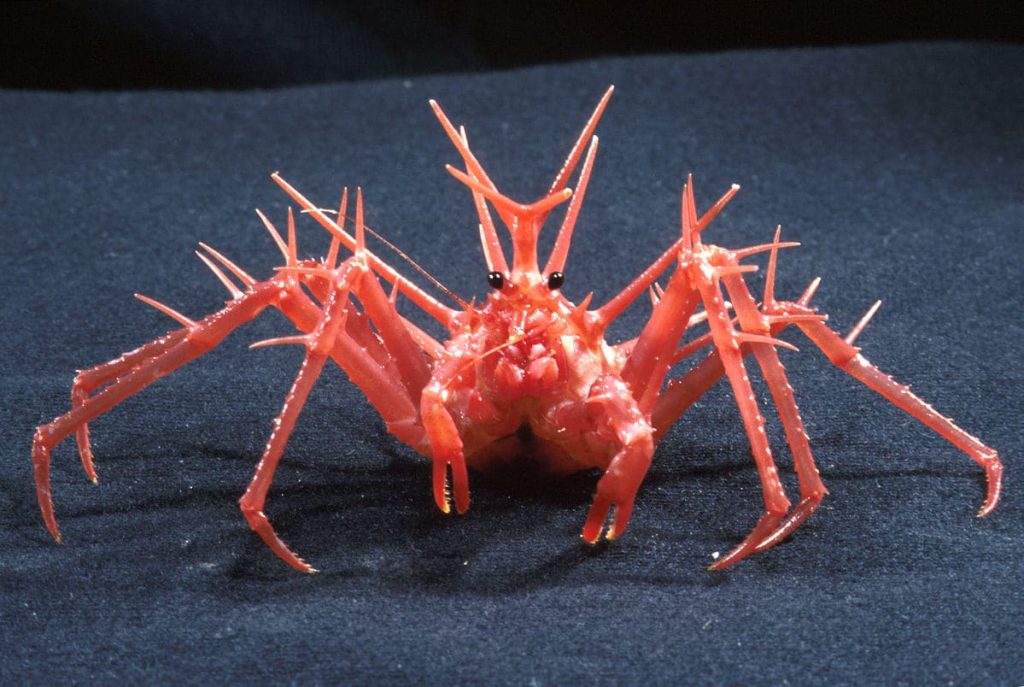 4. Cicada
Cicadas are insects that are known for their loud noise. Well, it's noise for us, for them it's music that attracts mates and keeps the species going. Cicadas have a prominent underground life. Some species of cicadas like the Magic cicadas live underground for as long as 13-17 years and appear all together in swarms. While some have this cycle that only lasts a year and it's not synchronized so no swarm formation takes place. Cicadas are popular among insect collectors and watchers because of their size and beautiful and shiny exoskeleton. The eastern cicada killing wasps is one of the different types of wasps in Florida.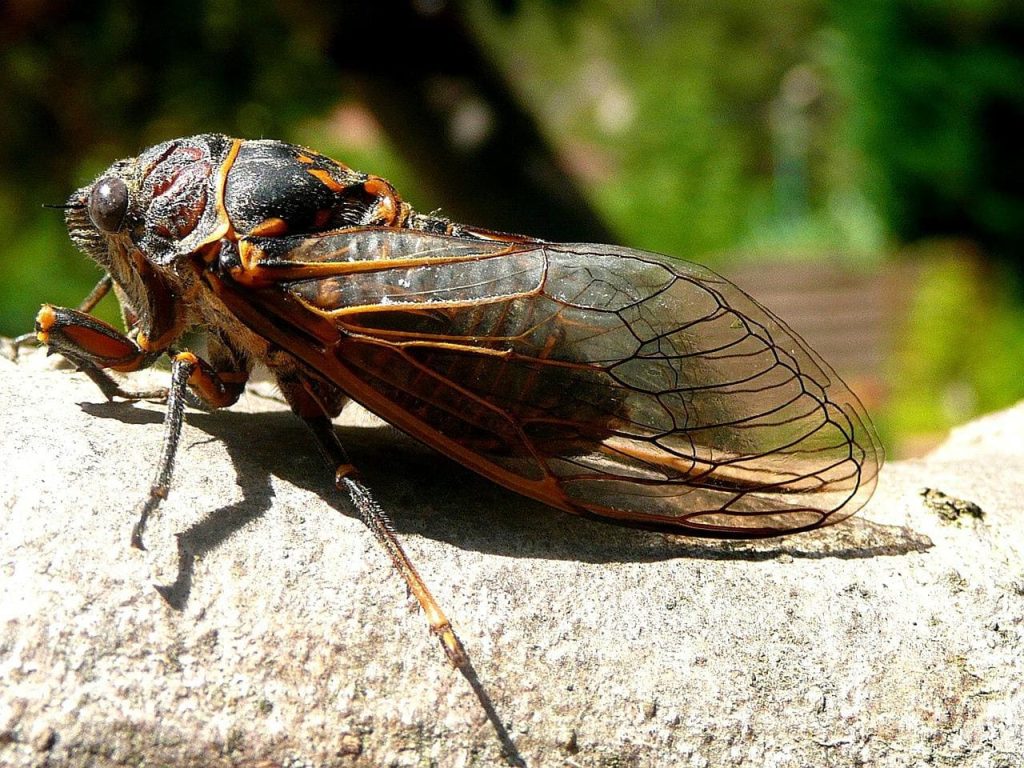 5. Cheetah
This big cat is known for its animal pattern and is an icon of speed and agility. Cheetahs are found in Africa and Central Iran. Earlier the population used to be distributed across vast regions including India but due to habitat loss and excessive hunting, they have disappeared entirely from these regions.
Even in current times, they are listed as critically endangered as only small populations survive today, and those too are extremely vulnerable. In earlier times they were tamed and used in hunting trips and that's why they were called hunting leopards. A misnomer that later became a headache for taxonomists trying to assign it to a group.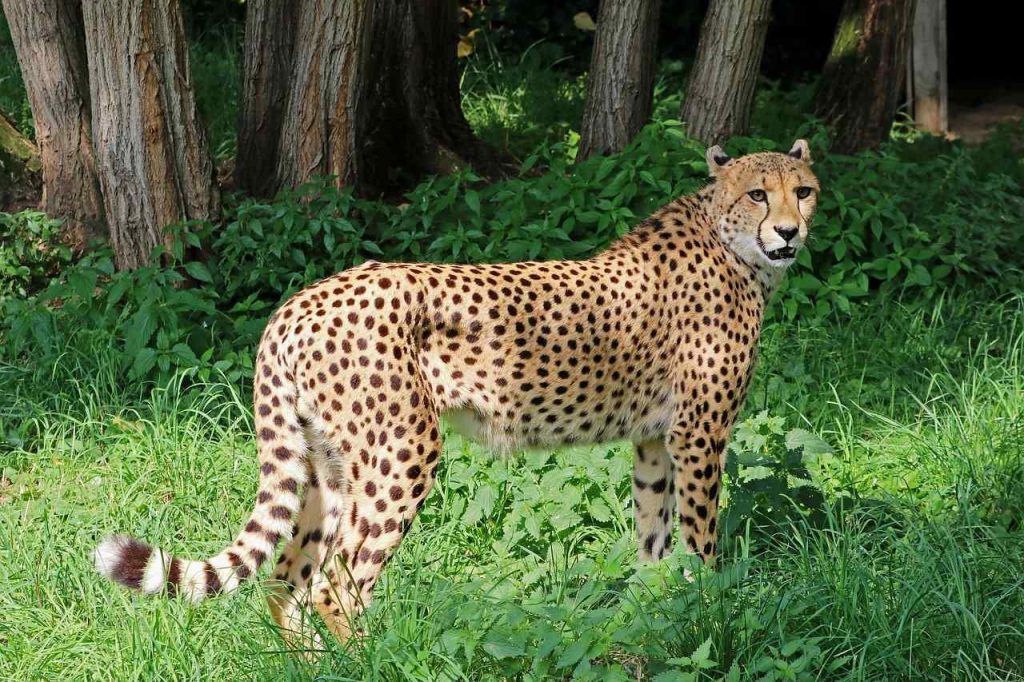 6. Canada lynx
This is an apex predator from the cold regions of North America. They have a face much similar to caracals with similar ears but with thicker fur and broader paws. They also have fur hanging downwards on both sides of the face like beards. These are adaptations that help this lynx survive in the snowy regions of Alaska, Canada, and the Northern USA. They mainly prey on the snowshoe hare.
The dependence on this member of the prey alone makes a huge impact on the distribution of the Canadian lynx population. The reduction in the number of these hares has shown a decline in the lynx population in that area too. These lynxes are not social and tend to live solitary lives except when they are mating or when in a mother-child relationship.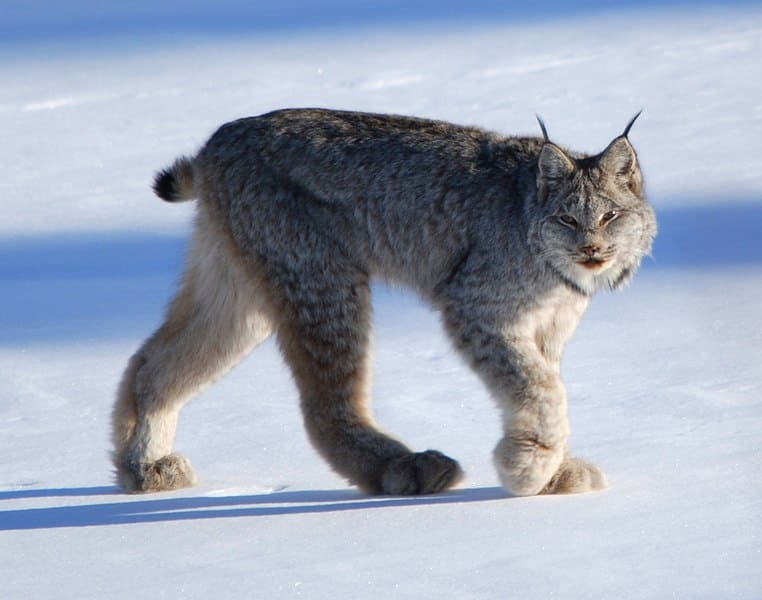 Image Source: Wikimedia
7. Capybara
This is a rodent from the continent of South America. They can be found in all of the Amazon basin east of the Andes mountains. They live in dense forests near water bodies. They are similar in body shape to rabbits and hares but have a broader and more prominent head structure. They feed on grasses and plants mainly along with fruits. But not any plant or grass. Capybaras are very particular about the plant species that they eat. They also change their diet in summer and winter as the nutritional value of the plant changes according to the season.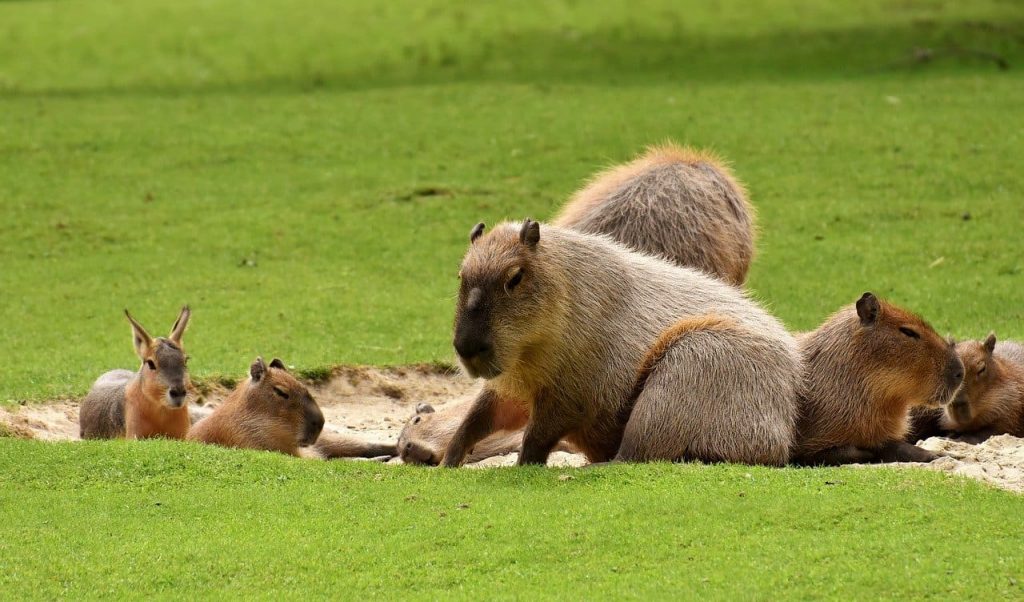 8. Chinchilla
These are relatives of the capybara and one of the popular animals of the tundra. Like capybaras are found east of the Andes, chinchillas are found in the western regions. Chinchillas are further divided into species both of whom share separate pockets in this region. They are small but have thick and fluffy fur coats.
Due to this reason, they have been important in the region since the times of the native people and until today. Unfortunately, because of excessive hunting for their soft coats, they have become endangered and even extinct in many regions. To protect themselves they spray their own urine on themselves to become less attractive to predators.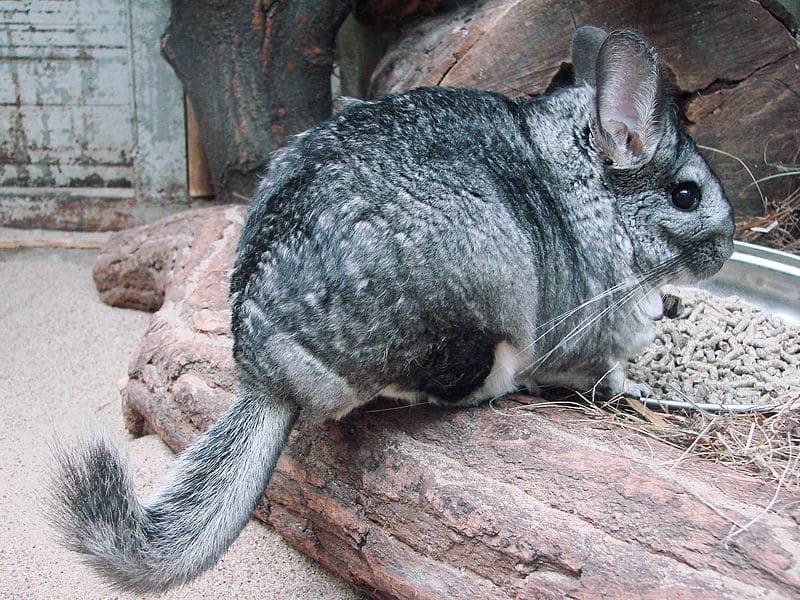 9. Chipmunks
A small rodent from North America, brought into popular culture by the animated series like Chip 'n' Dale and the movies Alvin and the Chipmunks. They are small and cute animals that live on trees and eat fruits and nuts and seeds. But they are omnivores and also frequently eat small insects and worms and eggs. Chipmunks are known to dig long and complex tunnel networks to live and store food for winter. It is one of the amazing animals that start with the letter c.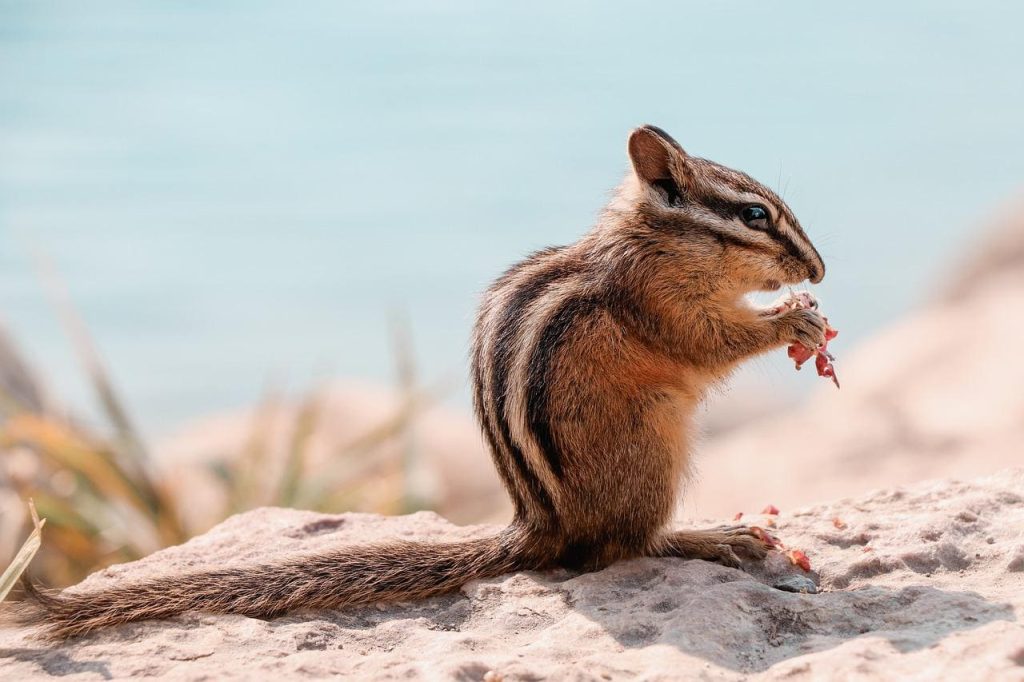 10. Caiman
Caimans are reptiles that inhabit warm regions of Mexico, Central America, and South America. They are like crocodiles or alligators in appearance, generally speaking. They are much smaller than their relatives, alligators, and crocodiles, in both weight and size. Because of their aggressive behavior and tough scaly hide, they have few predators. They are mainly hunted by humans for their meat and skin. It is one of the popular animals that start with the letter c.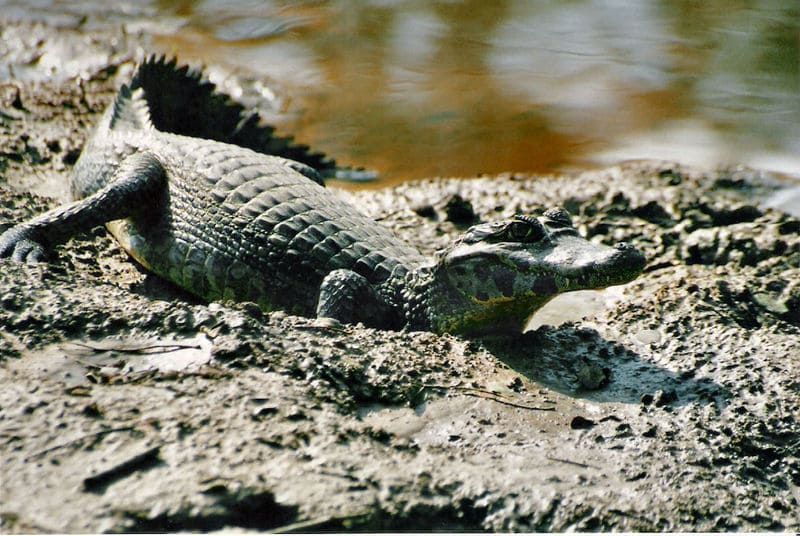 Image Source: Wikimedia
These are the list of different animals that start with C. Kindly share and do post your comments.