Flowers have been an integral part of human cultures all across the world and all throughout history. We send flowers when someone is born, married or when someone dies. Flowers are one of the most beautiful things in nature. Flowers have evolved to be so colorful for reproduction purposes. The more colourful it is, the more bees and insects it will attract, which will help in propagating the species. Flowers come in all shapes sizes and colours. Read on to find out about 10 interesting types of flowers.
Types of Flowers
1. Rose
Any list about flowers would be incomplete without mentioning the Rose. Rose has captured the human imagination since ancient times. It is accepted as a universal symbol of love. It is so beautiful that it has even become a popular name for girls. Rose flowers grow year-round, and they come in a variety of shapes and colours. The red one that we are so accustomed to seeing, is a hybrid.
Roses grow on stems with small but sharp prickles. This has come to be seen as an allegory that to find the beauty you have to through hardships. Roses are considered to be native to Asia with a smaller number being found in Europe and Africa in nature.
Also Read: Top 10 Most Beautiful Night Blooming Flowers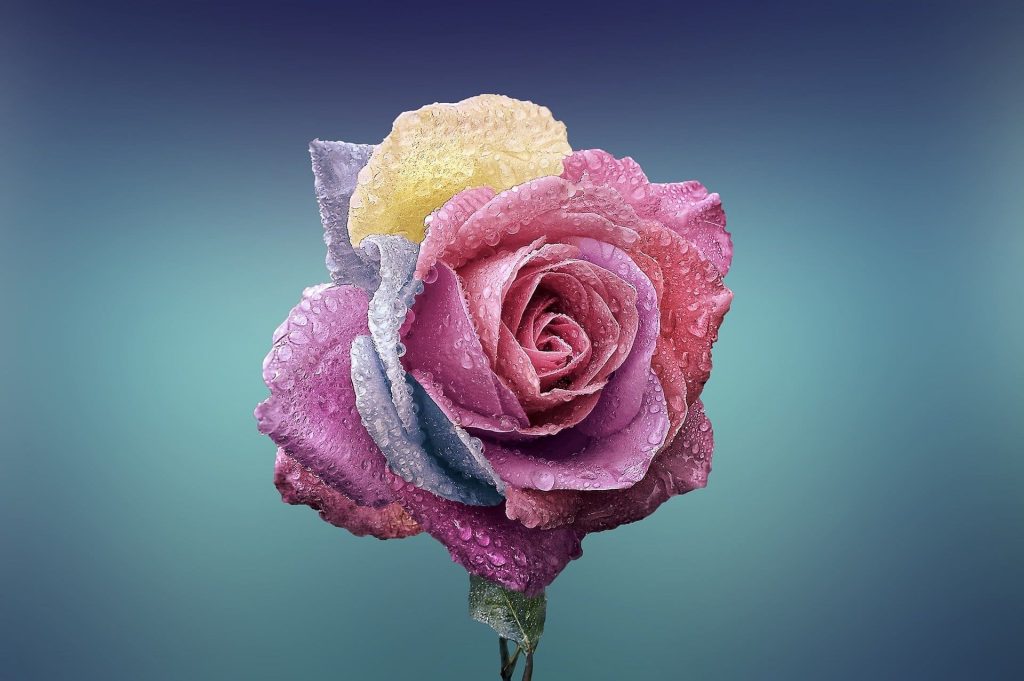 2. Lotus
Lotus is one of the biggest flowers in the world. It is considered to be native to South and East Asia although it is now also found as far as Australia. The lotus plant grows underneath a thick layer of water and mud. The flower comes up to the surface and blooms, beautiful and untouched by the mud around it.
For this reason, it is an important part of many East Asian cultures. It is considered a symbol of purity, reincarnation, and self-enlightenment. You can find many references to the lotus plants in India, Chinese, Japan, and the cultures of Southeast Asia. It is considered a flower worthy of being offered to gods. While all parts of the plant are edible, the stem of the lotus plant is mainly consumed as a condiment. Expensive silk is also made from the fibers of the lotus plant.
Also Read: 10 Amazing African flowers In The World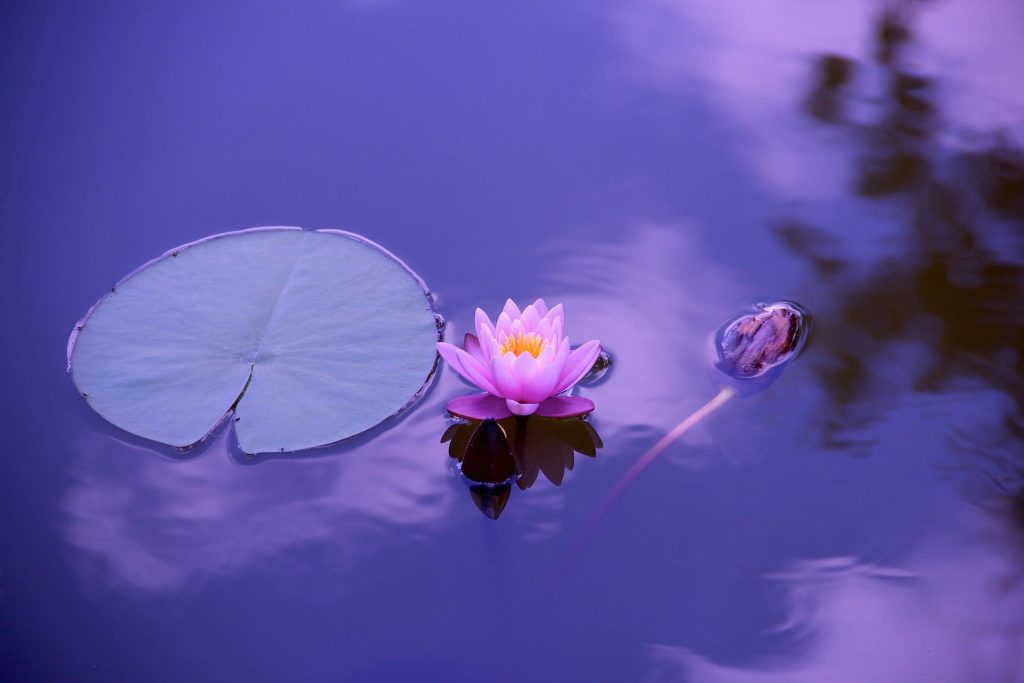 3. Lantana
This is a perennial flower genus. These flowers are mainly found in warm tropical regions of the world. The flower appears in clusters of yellow, red, and orange growing from a central branch. However beautiful it may appear; it is a toxic and invasive plant. Any of its parts, if consumed by a herbivore, can cause stomach issues or even permanent liver damage. This is the main reason for this species being able to spread to new regions. Not a choice for your garden if you have pets around. Lantana flowers are also known for their insect repellent properties.
Also Read: Top 10 Most Beautiful Flowers In The World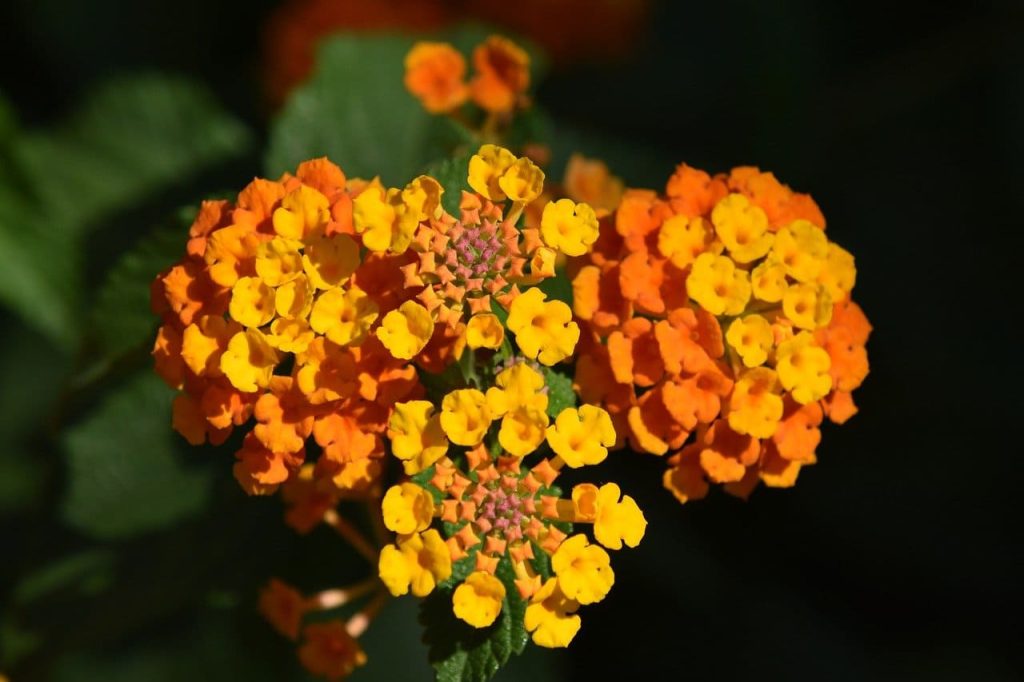 4. Cherry Blossom
These flowers today are the identity of Japan, although they originated in the Himalayan region and are still a common species in the surrounding countries of Nepal, India, and Bhutan. They are also found in China, Korea, and even some parts of Europe. The flowers can be white or pink or some shade in between and prefer a temperate climate.
They are a symbol of romance in Japan and make picturesque scenery wherever they are present. They are called Sakura in Japanese. Some cherry flowers can also be eaten and are a prized delicacy. Cherry viewing is now quite popular and for this reason, many cultivations are planted for tourism purposes. When these ornamental flowers bloom in spring, their petals fall all over the place and are carried by the wind which is a sight to behold for many.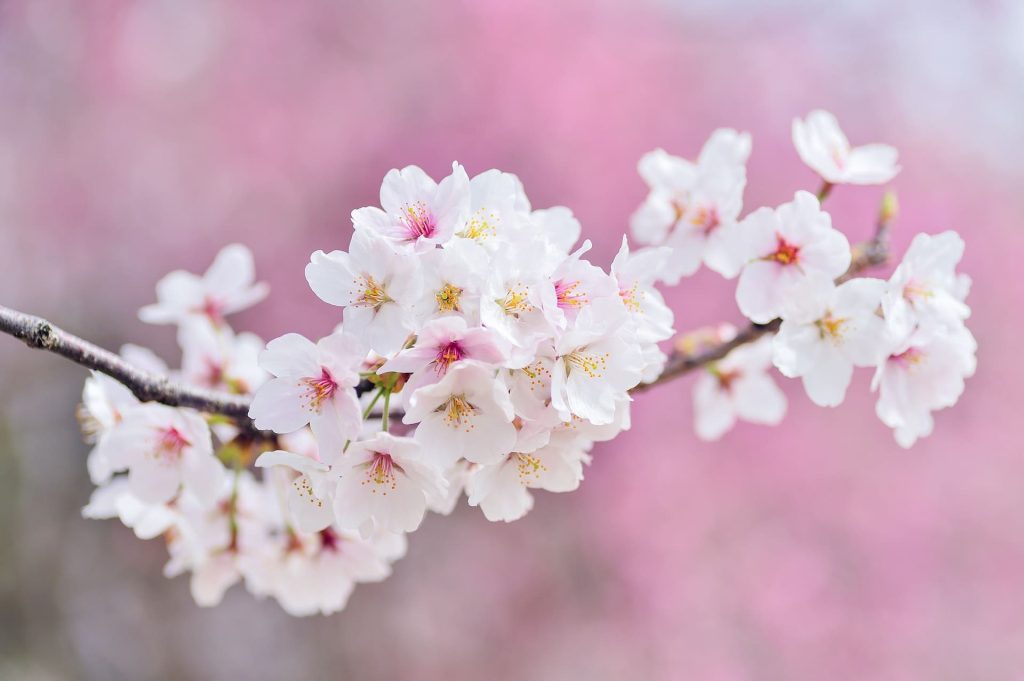 5. Rafflesia
This flower is found in the jungles of Indonesia. It is big and appears beautiful, but this species is not your regular garden type. It has a strong odor that smells like decaying flesh which may upset your neighbors. It pollinates through the insects that are drawn to this smell in search of food. The flower is not long-lived and dies when pollination is done. It is a parasitic flower and grows up to a diameter of over 40 inches! The flower is red in color with white patches on its huge petals.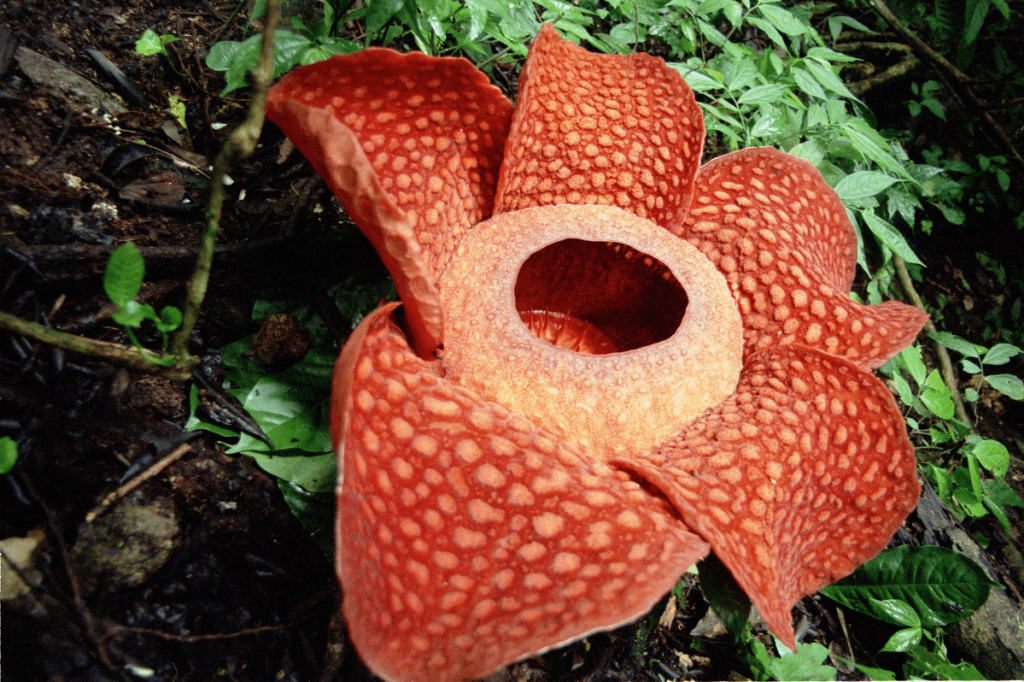 Image Source: Wikimedia
6. Dahlia
Native to the Americas, this plant has a big family consisting of thousands of varieties. They are perennial flowers with petals showing a wide variety of colors ranging from white to red and even blue. The edges of the petals are sometimes white which stand in contrast to the rest of it and enhance the beauty of the flower making the numerous petals distinctly visible. It is one of the most amazing types of flowers in the world.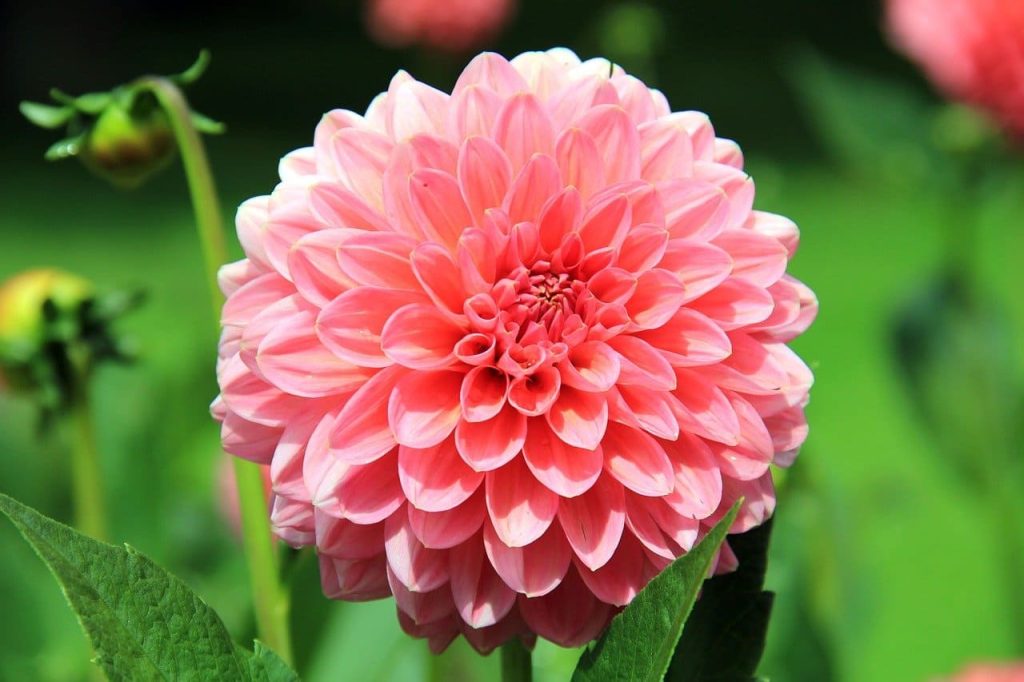 7. Monkeyface flower
As the name reveals, this flower looks like an ape's face. The scientific name of the plant is Dracula simia. These flowers are fragrant and smell like oranges. This flower species was originally found in the highlands of South America. They grow in shade and prefer humid and cold environments. All this can only be found in high places in a tropical region, so if you want to witness these flowers you'll have to climb. Nowadays their seeds are available on all popular shopping sites but growing and caring for this exotic flower is not everyone's cup of tea.
Also Read: 13 Beautiful Rare Flowers In The World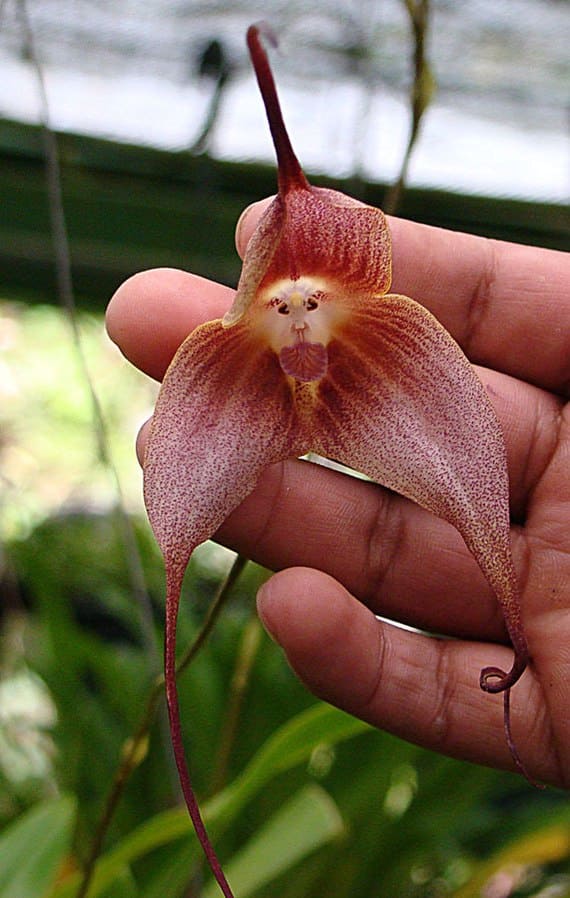 Image Source: Wikimedia
8. Swainsona Formosa
Swainsona Formosa is one of the types of flowers found in the desert of Australia. Like everything from Australia, this flower is also different from your regular flowers. Its petals are bright red, almost like a rose, but the strange feature is the black outgrowing center called 'boss'. Among the family, the color varies from pink to white and the central boss can be purple, red, or white. The flowers occur in groups of 6 on a stalk.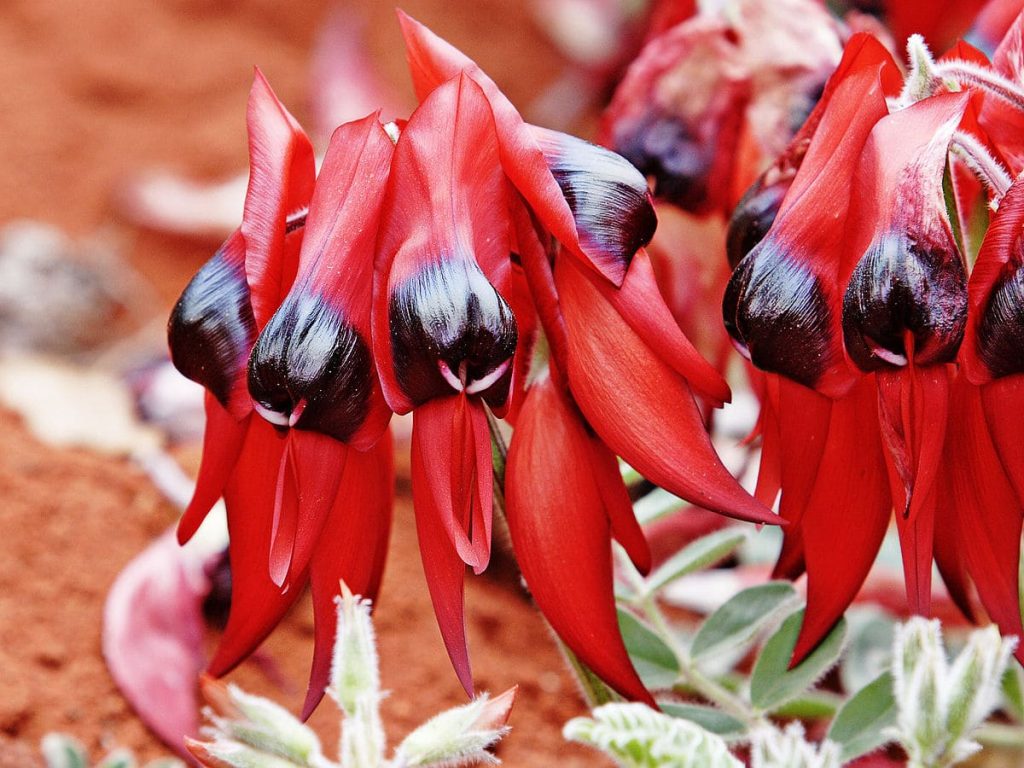 Image Source: Wikimedia
9. Stargazer Lily
Stargazer lily is a beautiful flower both in appearance and fragrance. The petals occur in groups of three levels but are arranged so that each petal is visible. They are used as gifts and as decorations in luxurious settings. The flower petals are pink with small dark pink patches all over them and have white edges. They are a popular choice for gardens for their looks and they grow to their full beauty in outdoor environments only.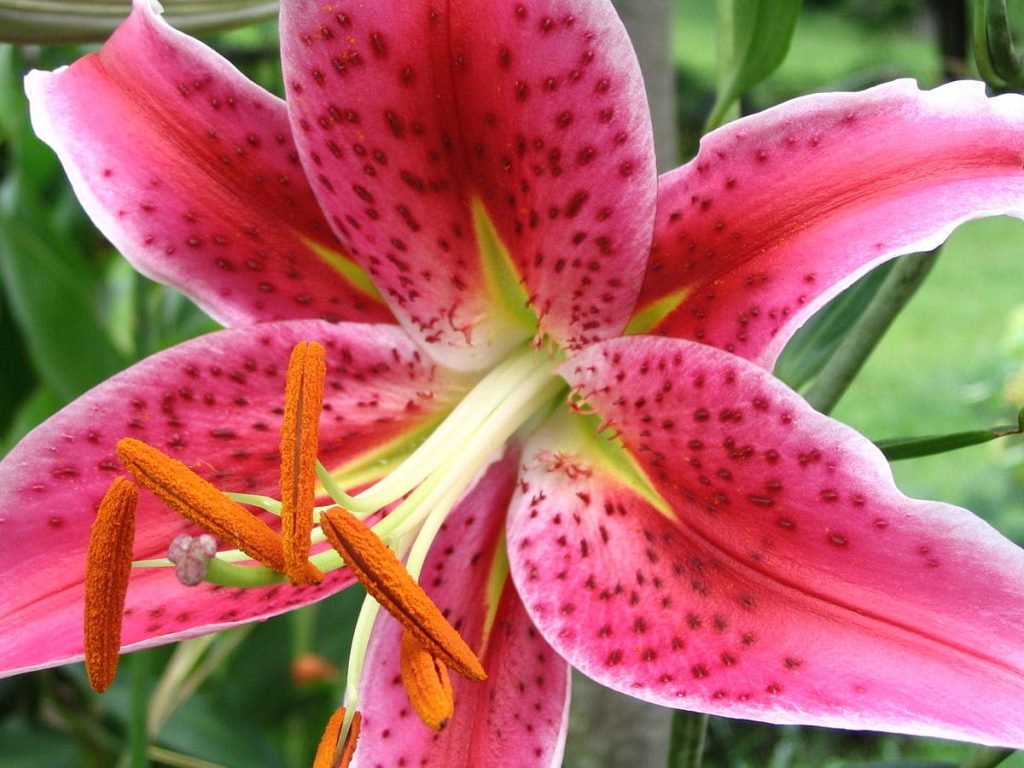 Image Source: Wikimedia
10. Waterlily
These flowers are often mistaken for lotus and lotus for them, because of their similar habitat and appearance. Just like the lotus, these are aquatic plants and grow in warm climates all across the globe. Like the lotus, the waterlily also has edible parts and has been eaten in many cultures from old times. The plant also has medicinal properties. The flower is bowl-shaped and white in color with a yellowish core. Some varieties are also pink in color. The leaves and flowers both float on water, unlike lotus, whose leaves and flowers both stay above the water's surface.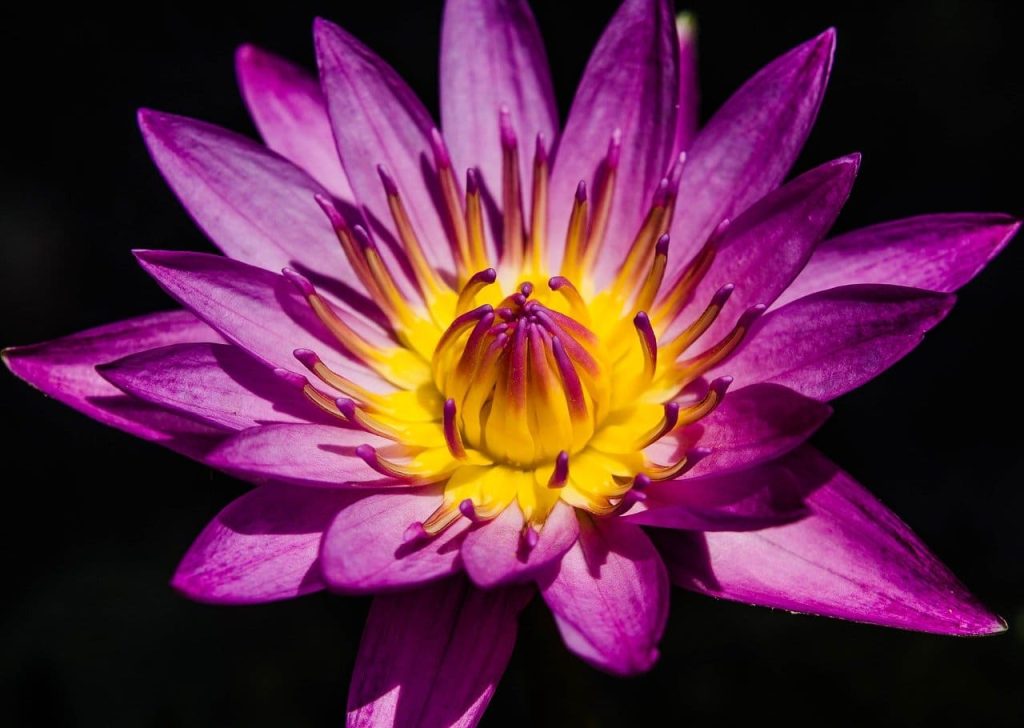 These are the 10 types of flowers in the world. Kindly share and do post your comments.