For us, the definition of fluffy is cute, adorable, and lovable. Undoubtedly, animals are fluffy, but they can be cute as well as aggressive. People often prefer keeping fluffy animals as pets because of their cuteness. But some fluffy animals are wild too.
Here I am presenting 10 of the fluffiest animals in the world.
Fluffiest Animals In The World
1. Black and white ruffed Lemur
Black and white ruffed lemur can grow as long as 47 inches and weighs 2 to 5 kg. it is found in the rainforests of Madagascar and has a life span of about 19 years. It is one of the unique species of primates known for its amazing fur coat. Its thick fur coat helps it to stay warm in harsh conditions.
It can be easily identified due to the thick, white band in the center of its back. This fluffy animal gives an astonishing look and can be seen in zoos and parks. It is an herbivore's lemur feeding on fruits, plants, flowers, and leaves.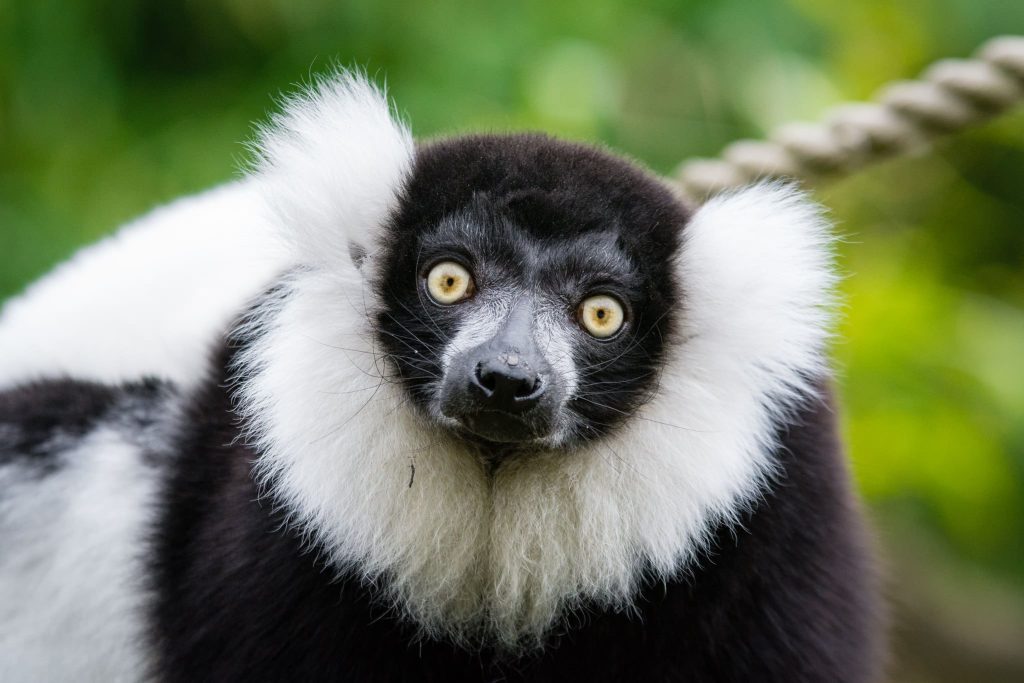 Image Source: Mathias Appel
2. Chinchilla
Chinchilla has a body length of 9 to 15 inches and a tail length of 3 to 6 inches weighing 453 to 907 grams. It has a life span of 0 to 20 years. It is grey-white and found in human households, hills, coastal regions, and mountains all over the globe. Its small body is covered with a thick, soft fur coat and around 50 hairs can grow from a single hair follicle.
The short rounded velvety sears make it look super cute and its glossy black eyes add beauty to it. It is an herbivore animal feeding on grasses, leaves, and vegetation. It is one of the unique animals of tundra in the world.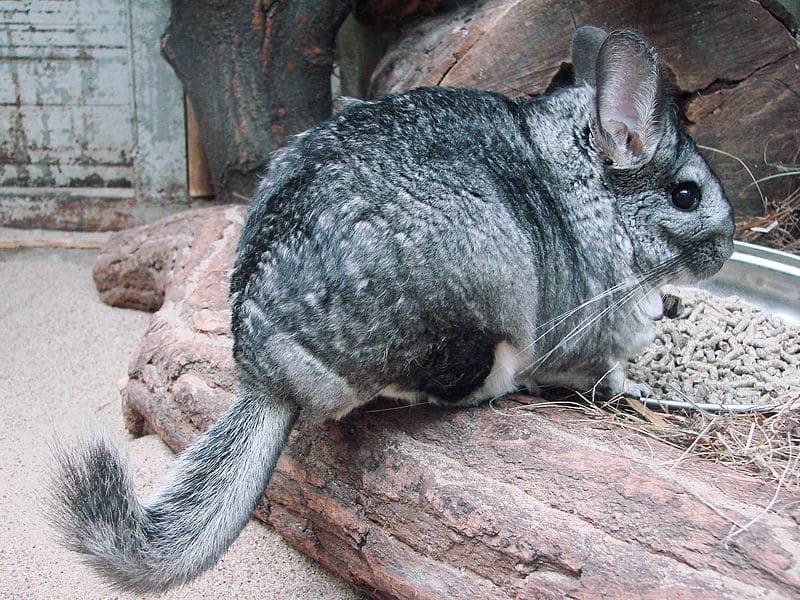 3. Arctic Fox
Arctic fox grows as long as 22 inches and weighs 3 to 9 Kg. it is found in the Arctic, Alpine Tundra, and Boreal forests of Europe, North America, and Asia and has a life expectancy of 3 to 4 years. It can survive in extremely harsh conditions and for that, it has warm, thick fur all around the body.
Its compact body decreases the surface area exposed to cold and minimizes heat loss. The bottom of its feet is padded and protects it from slipping. Its white fur helps it camouflage in snow and protect itself from predators. It nourishes birds, small mammals, insects, reptiles, and lemmings.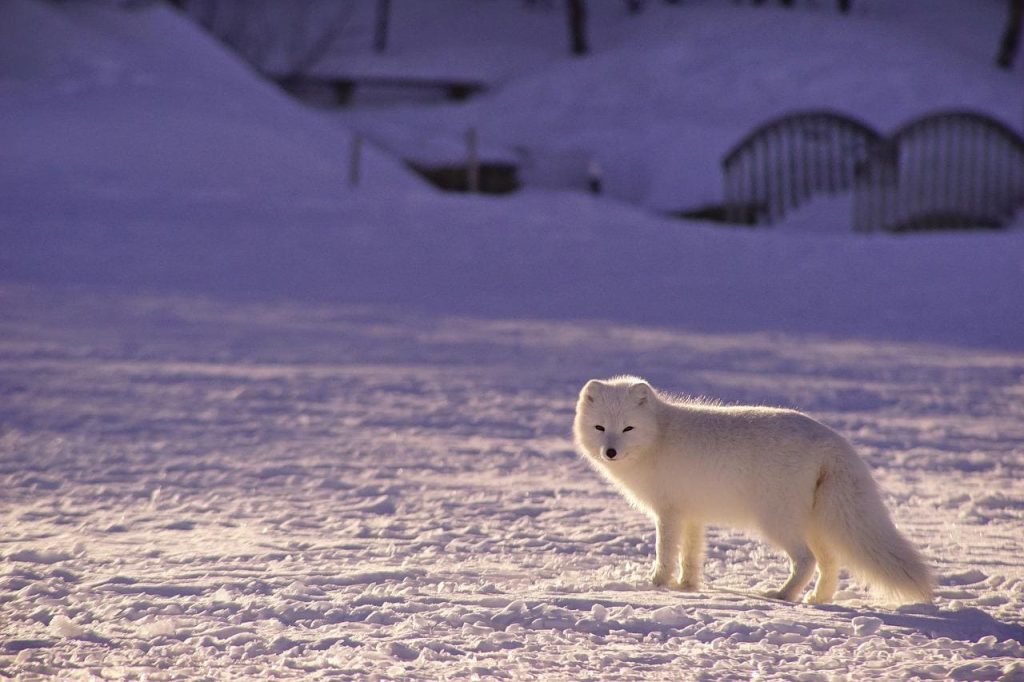 4. Red Panda
Red Panda is a beautiful red animal that comes roughly the size of a large cat growing up to 22 to 25 inches long and weighing 17 pounds. It is found in Eastern Himalayas and southwest China. It has a life expectancy of up to 15 years. It is known for its cute red-colored face, long bushy tail, and raccoon-like feathers.
It can be easily identified by its reddish-brown fur coat, white markings on the face, and black underneath. It allows pandas to camouflage and protects themselves from predators. The red panda is a carnivore but it prefers eating bamboo, plants, fruits, insects, eggs, and sometimes meat.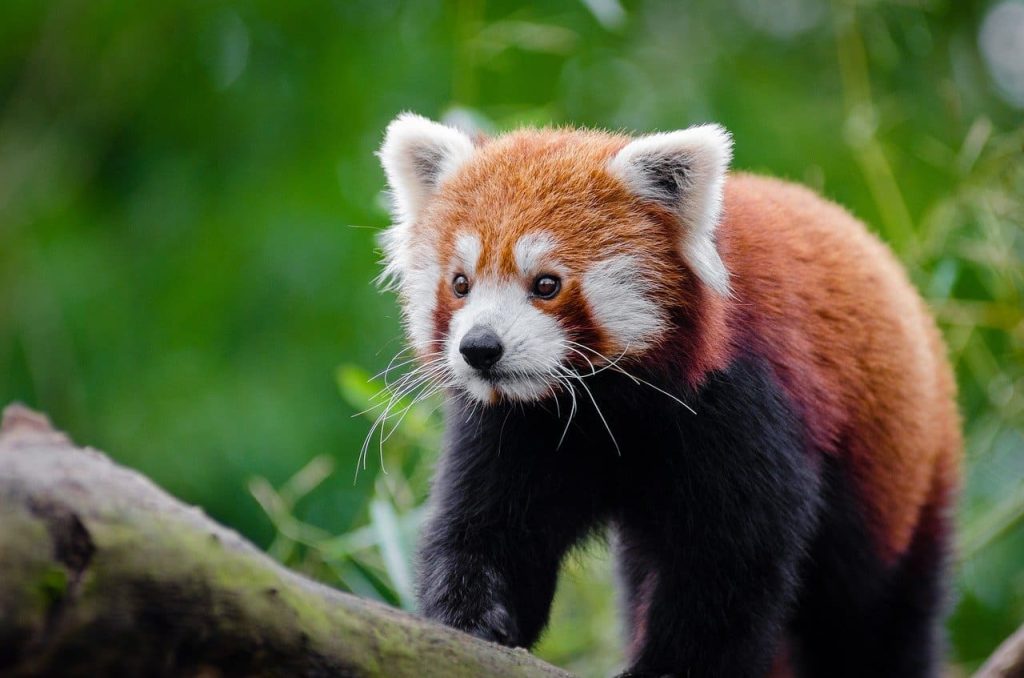 5. Penguin
Penguin is one of the most popular blacks and white animals are known for growing 43 to 47 inches and weight 22 to 45 kg. It is found in the eyes, and shelves of Antarctica and has a life expectancy of around 20 years. The type of penguin has a long streamlined body with wings modified into flippers, the head, china, and dorsal sides of its wings are black and its underside is completely white. Its waddle is the most adorable sight. Penguin chicks are very fluffy and seeing them in colonies is worth watching. Penguin is a carnivore and feeds on fish, squids, and crustaceans.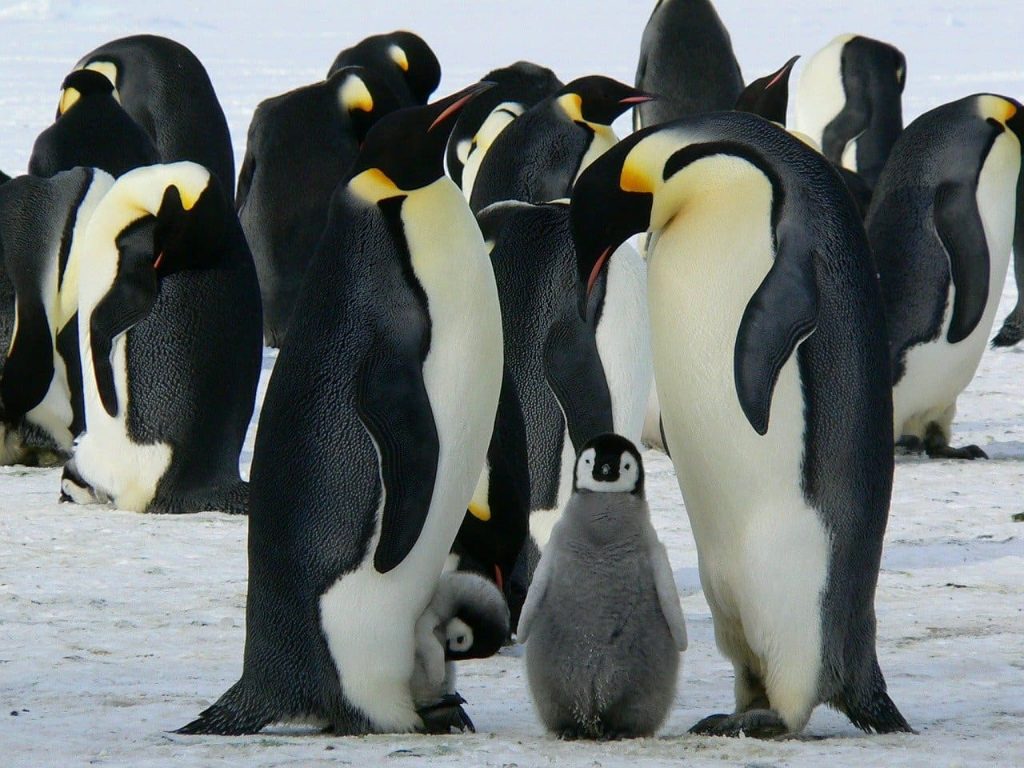 6. Snow Leopard
The snow leopard can grow 30-60 inches long, weighing 65 to 70 lb with a life expectancy of 10 to 12 years. The word snow is added to its name because it is found in hilly alpine areas of Asia in extremely cold conditions. It is also kept in national parks and centuries.
This attractive rabbit has a fur coat of grey and white color. This grey-white color provides camouflage in a snowy environment. Its long, fluffy and striped tail helps to regulate body temperature. It looks super cute and adorable. It is a carnivorous animal and can feed on animals three times bigger than its own size which includes deer, sheep, goats, etc.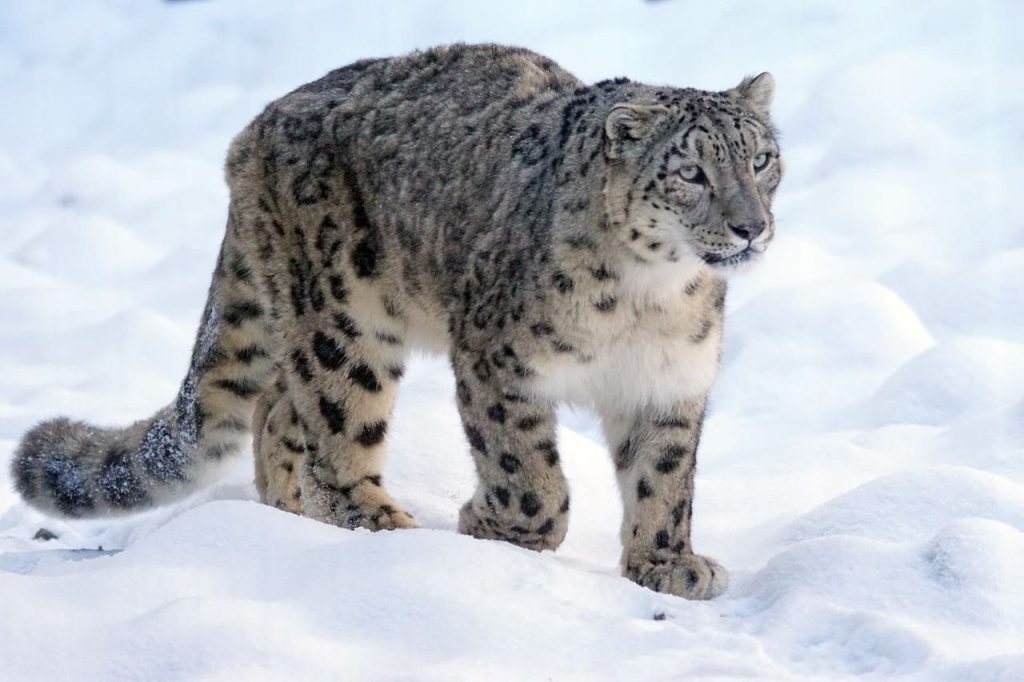 7. Angora Rabbit
Angora rabbit is a white fluffy rabbit weighing 2 to 3.5 Kg with a life expectancy of 7-12 years. It originated from Turkey and Ankara and is found in homes, gardens, and woodlands. This rabbit is known for its Angora wool which is famous worldwide. The hair of this cute, fluffy rabbit covers its eyes, short ears, and flat head.
Its wool is listed into three types-soft underwools, awn fluff, and awn hair. When its cur coat is perfect, then this rabbit is also called a round ball of fur. It is an herbivore animal feeding on plants, roots, seeds, leaves, fruits, and vegetation.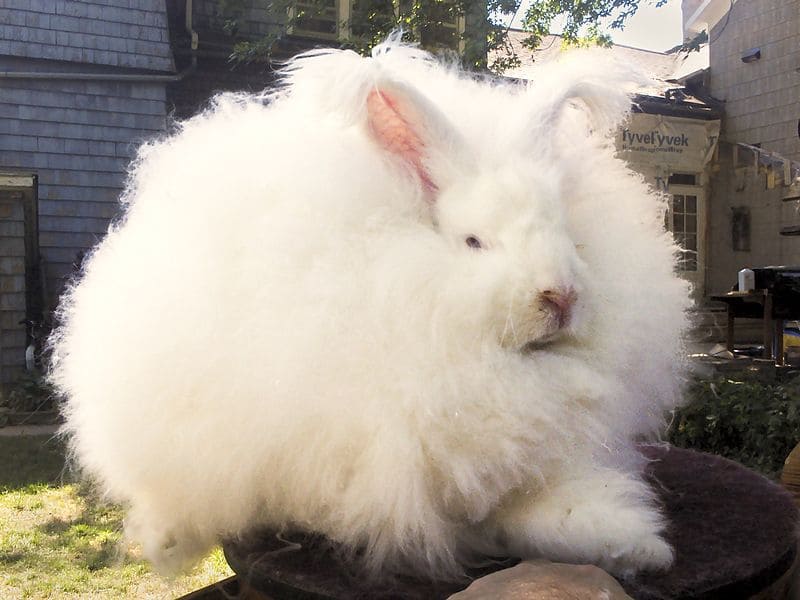 Image Source: Wikimedia
8. Alpaca
Alpaca can grow as tall as 32 to 39 inches, weigh 45 to 86 kg, and has a life expectancy of 15-20 years. It is found in the grasslands and mountain ranges of Chile and Peru. Alpaca has soft, dense, and curly wool. There are around 22 natural Alpaca colors including shades of grey, brown, black, and white.
Its floppy, tuft, slender neck and eyes give it a cute and adorable look. It belongs to the family of camels but does not have a hump on its back. It is a herbivore animal feeding on grass, leaves, fruits, and hay.
Also Read: All You Need To Know About Alpaca vs llama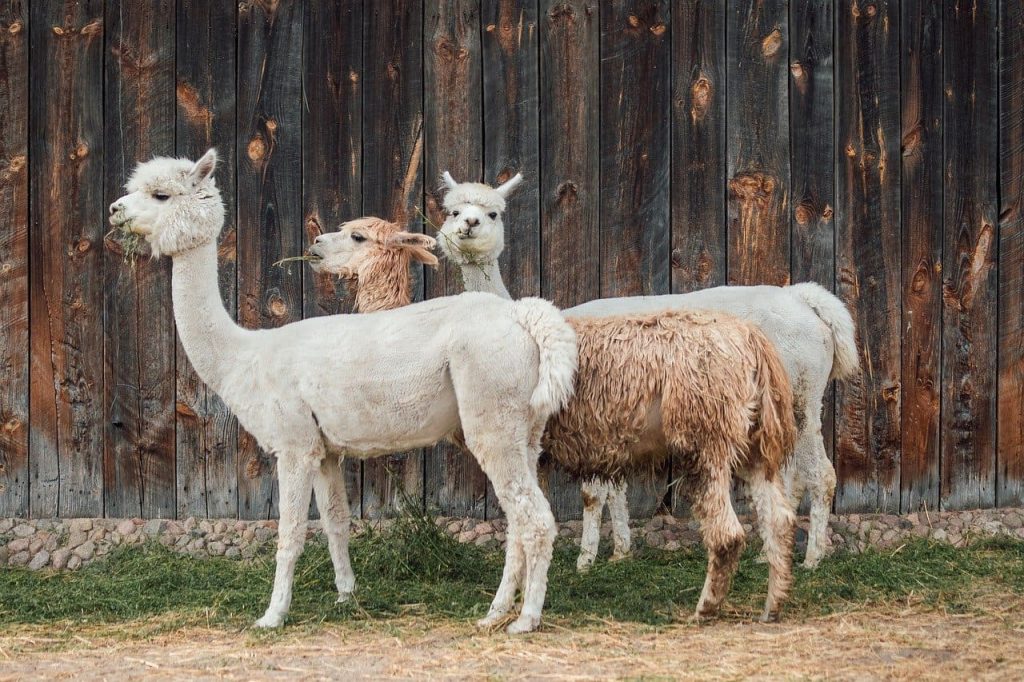 9. Pallas's Cat
Pallas's cat can grow as long as 18 to 26 inches, weighing 2 to 5 kg with a life expectancy of 11-12 years. It is found in mountains, crevices, and rocky steeps of Central Asia and Eurasia. It is a small cute cat with having dense fur coat all over the body. It is generally grey to pale-reddish with narrow strips at the back. Its short round ears and silvery grey fur give it a cute and adorable look. It feeds on different types of lizards, insects, rodents, and chameleons. It is one of the fluffiest animals in the world.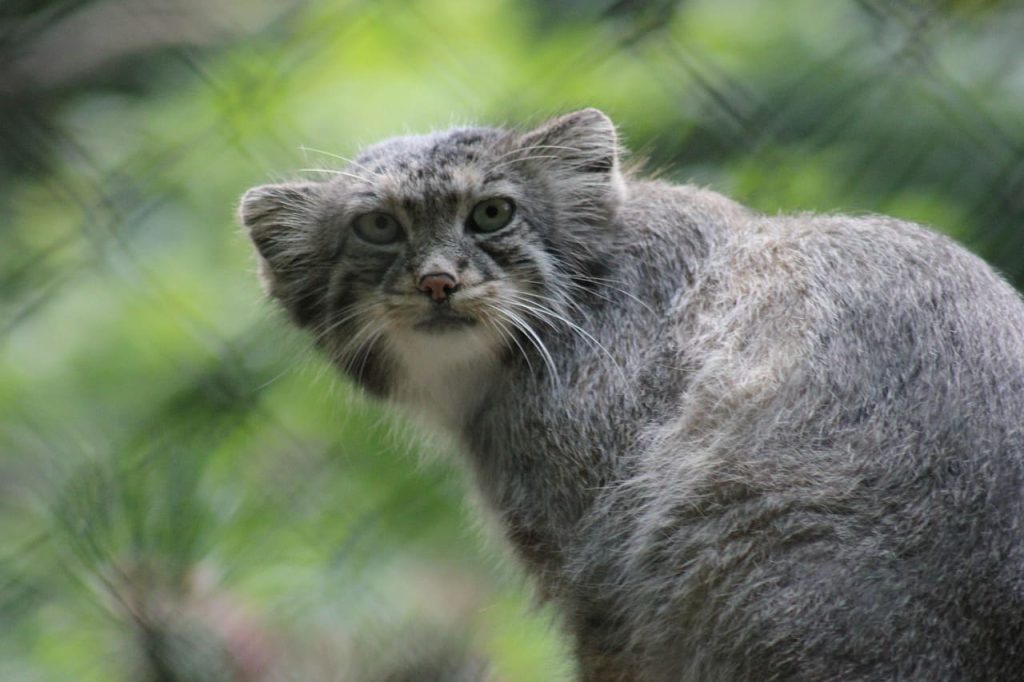 10. Chow Chow
Chow chow is one of the cutest dogs growing 17 to 20 inches tall, weighing 23 to 34 kg with an average life expectancy of 11-13 years. It is most popularly found in homes in Northern China. It is a strong-built, medium-sized, and muscular dog breed having straight hind legs which give it a square appearance.
It has a brown thick coat of fur, almond-shaped eyes, and a curly tail. It is as cute as a teddy bear and can be easily identified with the blue-black color of its tongue. This thick-coated furry dog needs high calcium and low protein diet for bone and muscle development.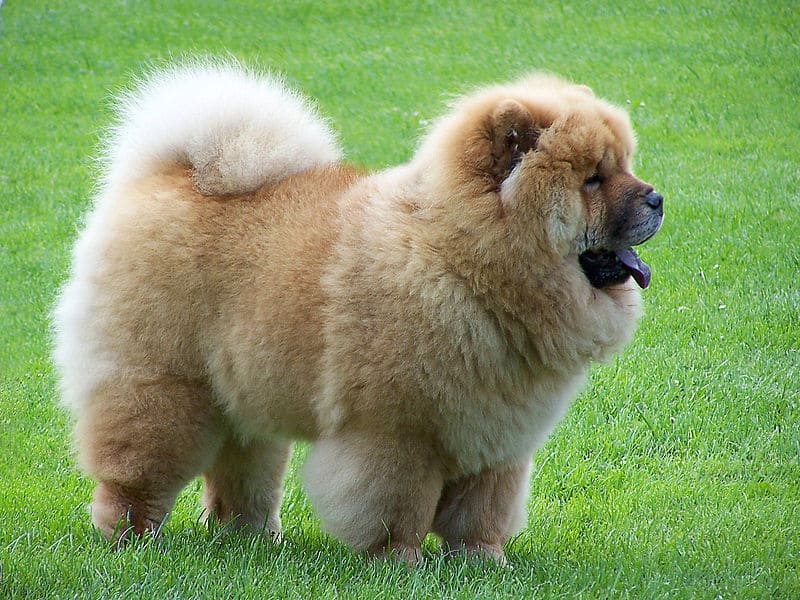 Image Source: Wikimedia
These are the fluffiest animals in the world. Kindly share and do post your comments.