Your Sedona adventure starts here – on the beautiful Red Rock Scenic Byway!
The Red Rock Scenic Byway is your Gateway to the world-famous Red Rock Country of Sedona, Arizona….just 110 miles north of Phoenix, about 40 miles south of Flagstaff, and only a few hours south of the Grand Canyon.
This highly acclaimed National Scenic Byway, begins shortly after you exit #298 off Interstate 17 and has earned the distinction of being Arizona's First All-American Road!
Although the Scenic Byway is only 7.5 miles, it is long on spectacular sights and Fun Things To Do…and a definite "must see/must stop" in Sedona!
What Do you Need to Know?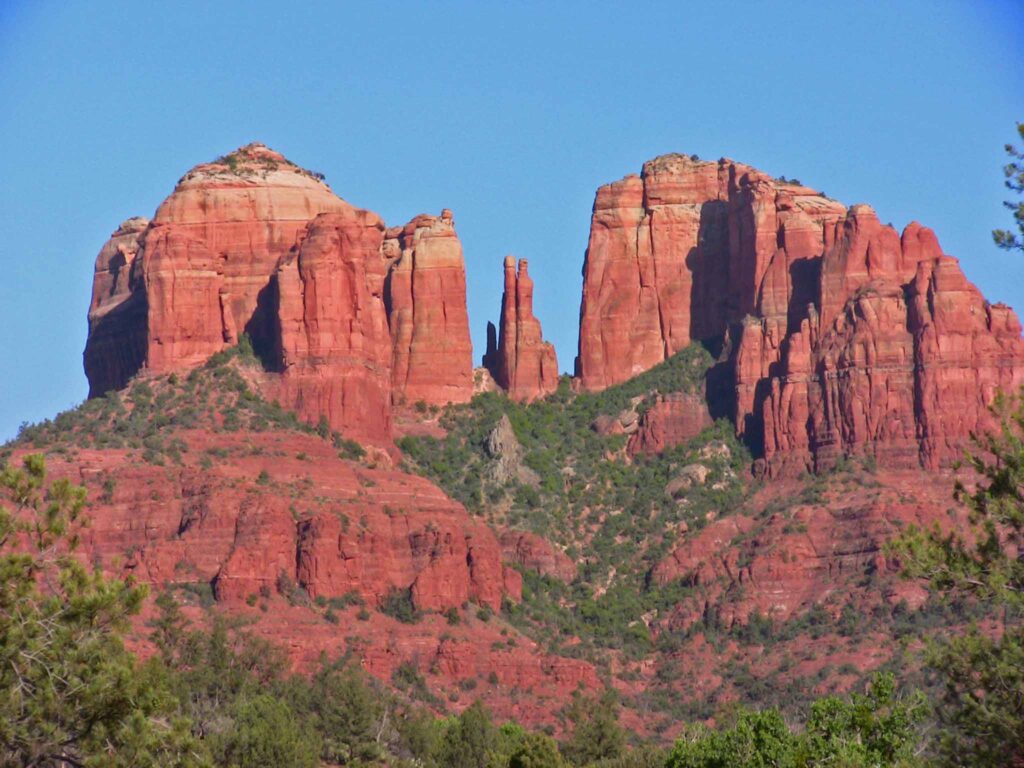 In 2005, Red Rock Scenic Byway was chosen by the U.S. Department of Transportation to be Arizona's first All-American Road, which means it is a national "destination unto itself." The Byway is a destination you will not only want to drive — but stop, stroll, hike, bike, golf, shop, dine, stay — and enjoy!
The Byway winds through the charming Village of Oak Creek (the historic name on some maps is "Big Park") and is home to three of Sedona's finest golf courses and two of its most famous and beautiful Vortexes — Bell Rock and Cathedral Rock! As it winds through the evergreen pinion-covered Coconino National Forest, with several scenic pullouts, as well as through the extraordinary, prehistoric Red Rocks with nearby parking (RV friendly) and all levels of hiking and biking trails. Ask at the Forest Visitor Center for the trails that are handicap accessible!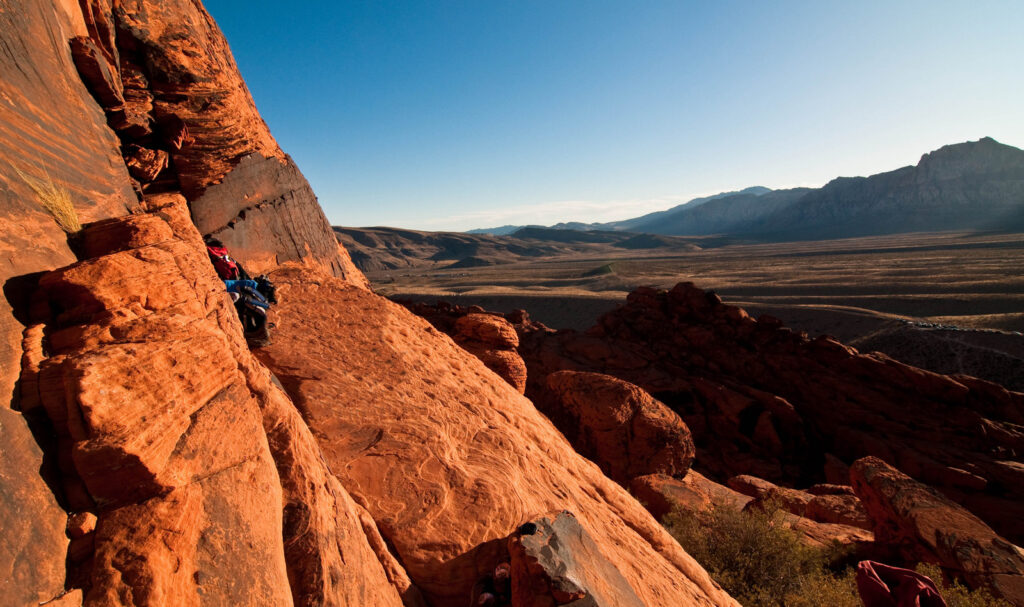 The program designates roads based on their merits as either a National Scenic Byway (NSB) or the highest designation possible…an All-American Road (AAR), which connotes a road that is uniquely American and "a destination unto itself."
There are now 125 National Scenic Byways in 44 states, but only 36 of the Byways, including Red Rock Scenic Byway, have additionally earned the prestigious All-American Road designation.
America's Byways® is a distinctive collection of roads that take you to the very heart and soul of America and offer all who travel them a unique experience of breathtaking scenic beauty, exceptional recreation and historical or cultural significance.
Click here for the National Scenic Byways website and a listing of all National Scenic Byways and All-American Roads.