There are plenty of things to do when spring and summer are on the horizon. If you are even a little bit adventurous, backpacking is one of your best options. Now, you do not have to do anything extreme. How about a visit to Sedona? It is one of the most beautiful areas in Arizona. We're stopping being modest here. Its beauty is well known outside of this desert state. Due to its proximity to Red Rocks, Sedona is one of those must-visit places in the USA.
So, what are your plans for 2023? If you don't have any as of now, we got a few suggestions for you. First of all, are you a fan of wine? If the answer is yes, you've come to the right page. Now that we have your attention you can check out some amazing Sedona Red Rocks tours on this site. You're also more than free to check out what we have in store for you. Sedona and backpacking are a match made in heaven. Arizona is an amazing state, with a great climate, landscapes, and of course people. Check out our suggestion for your next big adventure.
Start With Some Hiking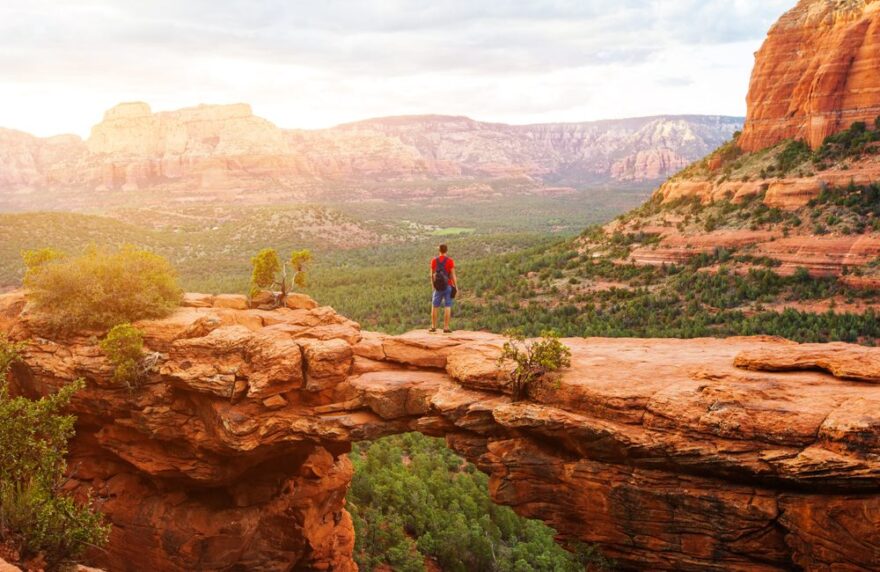 Sedona and Arizona in general are ideal for outdoor activities. As we said, nature is amazing and the climate allows it all. Yes, it can get a little bit too hot in some areas, but that's the price of some of the world's most beautiful landscapes. So, if you want to experience Sedona firsthand with a backpack on your back you need to do some hiking. The best place to do this and start your adventure would be one of the vortexes that made Sedona so famous. You can even go directly to the four vortexes that are one of the most recognizable monuments of this area. A natural one in that.
Relax in a Swimming Session
From a hike straight into the water. Yes, we allow it! It would be a great way to get some rest and relax your muscles after a few hours of hiking. One of the best places in the area where you can swim at free will is Oak Creek. As we said, Arizona knows to get hot. But, it also offers you plenty of ways to cool off. Oak Creek is one of them. Of course, you don't even have to swim. It would be enough to just sit by the river and enjoy the sounds of nature. This river is a great show of Arizona contrast. You'll be heading from red vortexes straight to the emerald-green colors of the banks of this creek.
Pay a Visit to Cathedral Rock
Today, we all have cameras on us, thanks to our smartphones. But, back in the day, visiting Cathedral Rock was a must, and taking a few photos for long memories too. You need to visit one of the most famous natural monuments of Sedona.  Today, you need to pay to have full access but it's worth the price. Also, if you're visiting during the warm days there's an amazing swimming hole you need to try out. It is one of those places that's often depicted in movies. You simply can't believe it is real until you dip in.
Go For Kayaking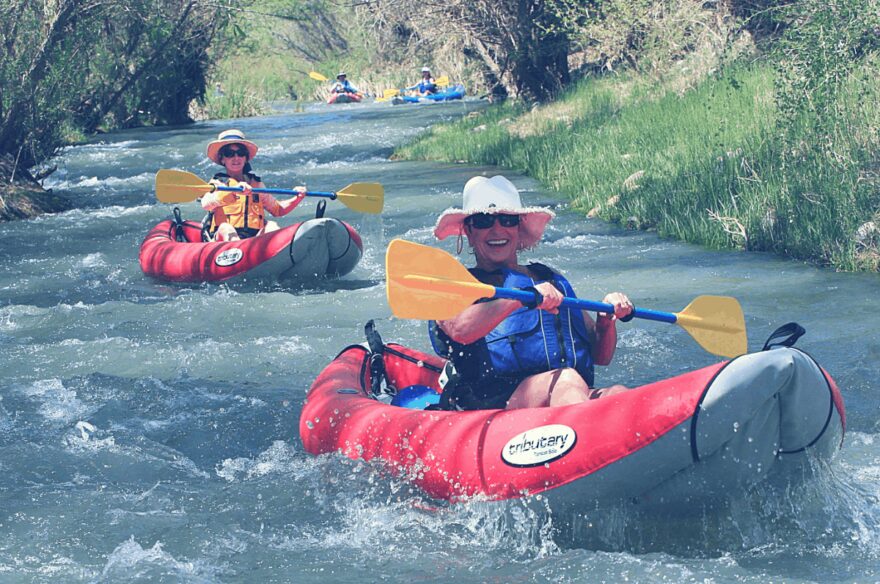 Kayaking is not something you'd associate with Arizona but here we are. Kayaking is a part of most Sedona tourist tours. You shouldn't skip it. When you get down the Verde River, it will be like you're in one of the old Western movies. Yes, in the land of the desert, kayaking is one of the activities we are suggesting. What's best is that kayaking routes lead to many premium Sedona vineyards, which brings us to our next point.
Wine Tasting in Sedona
Sedona is quite famous for its vineyards. Did you know this? When it comes to the US wines, those made in Sedona are a must-try. So, when you find yourself on a Sedona adventure don't forget about the wine. It will be hard to get your mind off this beverage considering how popular it is in this area. Arizona has some of the finest wines that are exported all over the world. When you're on the spot you'll easily find a vineyard where you'd be able to taste some of the finest wines Sedona has to offer. Even if you're not a fan, you need to try. The variety of offerings is so vast that you'll find a favorite without a doubt. If you don't know where to head first, and which vineyards to check out just follow our suggestion from above.
Enjoy The City
While we're always focused on outdoor activities when backpacking, visiting Sedona needs to be on your bucket list. The city has plenty to offer. It is famed for its coffee shops, restaurants, colored streets, and art exhibitions. When you're in this area, this city needs to be checked out in its entirety. Enjoy dinner with wine, have a drink at bars such as Creekside Coffee, or simply enter one of the city's art galleries. While Sedona is famed for its wines you also shouldn't miss on their premium craft beers. Sedona is a place that satisfies everyone's tastes being it with its surroundings or with what offers at its core.
Play Some Golf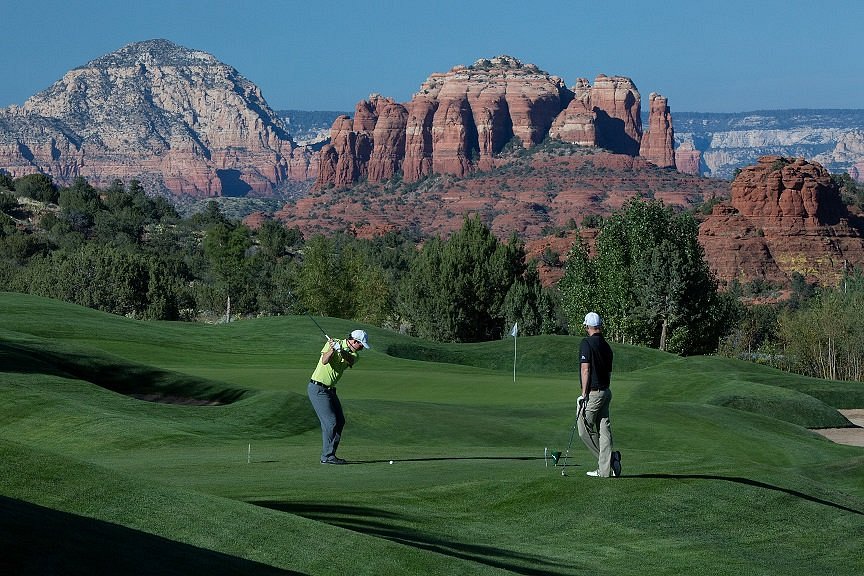 When you finish everything from the list above, and you're ready to head home, think again. Stop, lower your backpack, and enjoy some premium golf. That's right, the red state has some greenery to offer. Arizona has some of the best golf courses there are. You owe it to yourself to try out a few hits even if you're not a fan of the game. It will be worth it for the landscapes only.
Allow Yourself a SPA Day
When it's all said and done, some relaxation is in order. Your legs, hands, and eyes will be tired, and your tastes satisfied, but you can let it all go with one amazing SPA day in the desert. Sedona has plenty to offer in this domain. Don't be afraid to try it out. Indulge yourself. If you've tried everything from our list. You deserved it.