The beauty of the earth is astonishing. Different lakes, parks, oceans, seas, waterfalls, and many more places grab the attention. The deserts are also one of them. Today, we will present to you the top 10 largest deserts in the world.
1. Antarctica: (Polar ice and tundra desert)- 5500000 (sq mi) or 14000000 (km²)
The Antarctic Desert owns the title of the biggest desert in the world because of its vast size of 13.8 million square kilometers. Though it is a very cool and windy place still it is considered a desert because of very low rainfall. About 98% of the area is always filled with snow and the remaining 2% helps various species like penguins, seals, and birds to survive. The Antarctic Desert is the biggest source of fresh water on earth owning 90 of the earth's fresh water. Human life or individuals are hardly present there.
Also Read: Top 10 Largest Countries In The World By Total Area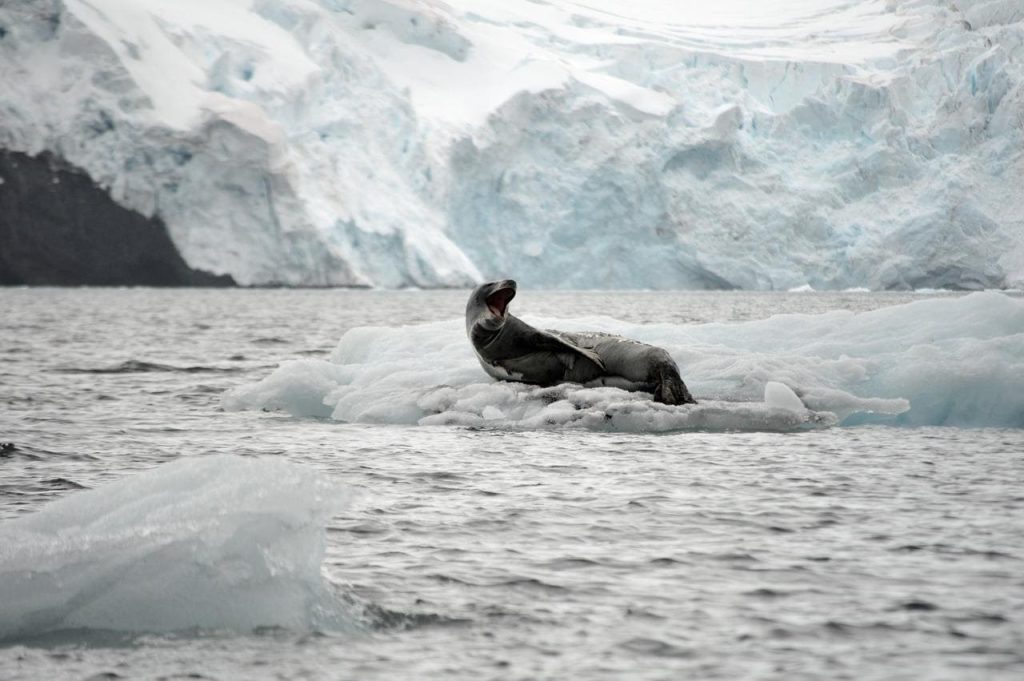 2. The Arctic Desert: (Polar ice and tundra desert)- 5400000(sq mi) or 13985000(km²)
The Arctic Desert covering an area of 13.7 million square kilometers becomes the second-largest desert on the earth. The arctic desert holds a share of 10% of the earth's fresh water. Surprisingly in this desert, a period comes when one whole day there remains darkness and also one full day of sunshine.
Although the weather is very harsh their temperature remains very low and cold still more than 4 million people choose to live there facing such temperature and weather. Along with humans, many animal species like arctic foxes, polar bears, seals, whales, walruses, and also narwhal-the unicorn of the sea are also found there.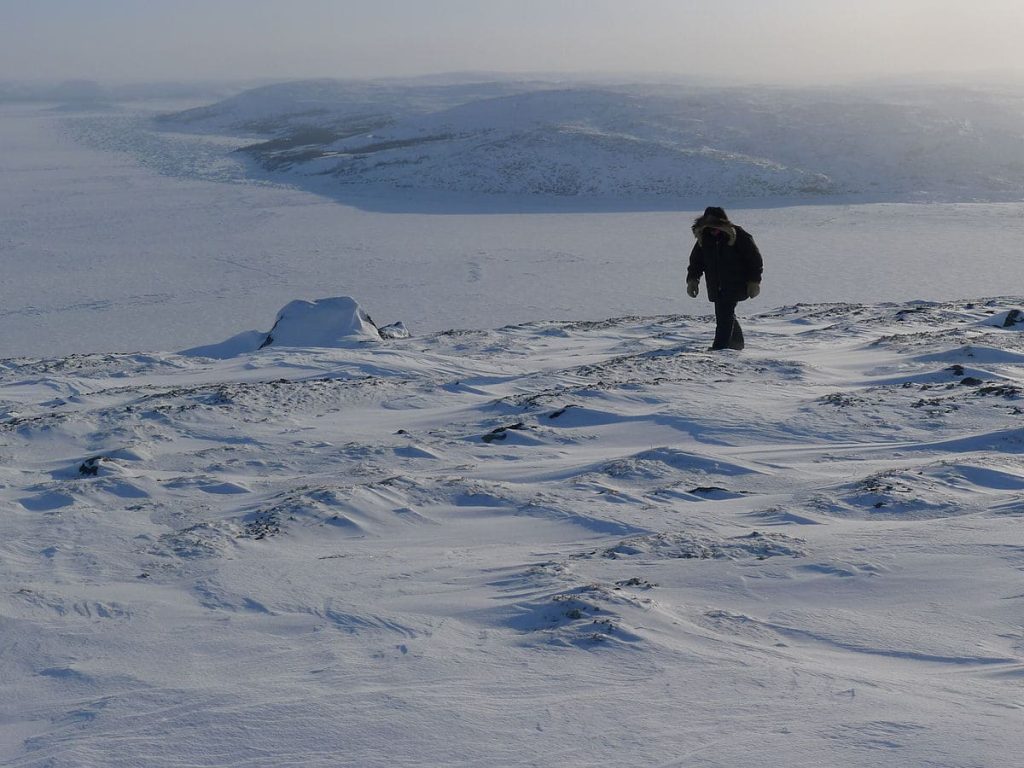 Image Source: Wikimedia
3. The Sahara Desert: (Subtropical)- 3,300,000(sq mi) or 9,000,000(km²)
By having an area of 9.2 million kilometers square, the Sahara Desert becomes the third-largest desert in the world. Also, it is the largest hot desert known with a maximum temperature of 58 degrees. The precipitation there is so low near about 1 inch each year. The Sahara desert is entirely covered with sand dunes, barren, mountains, flat lands, rocky plateaus, and salt flats.
Also, it takes into account about 20 saltwater lakes and the sole freshwater lake which is Chad Lake. About 2 million nomads live in the Sahara and the enjoyment activities include sand surfing, quad biking, campaigning, and trekking.
Also Read: Top 10 Largest Islands in the World by Land Area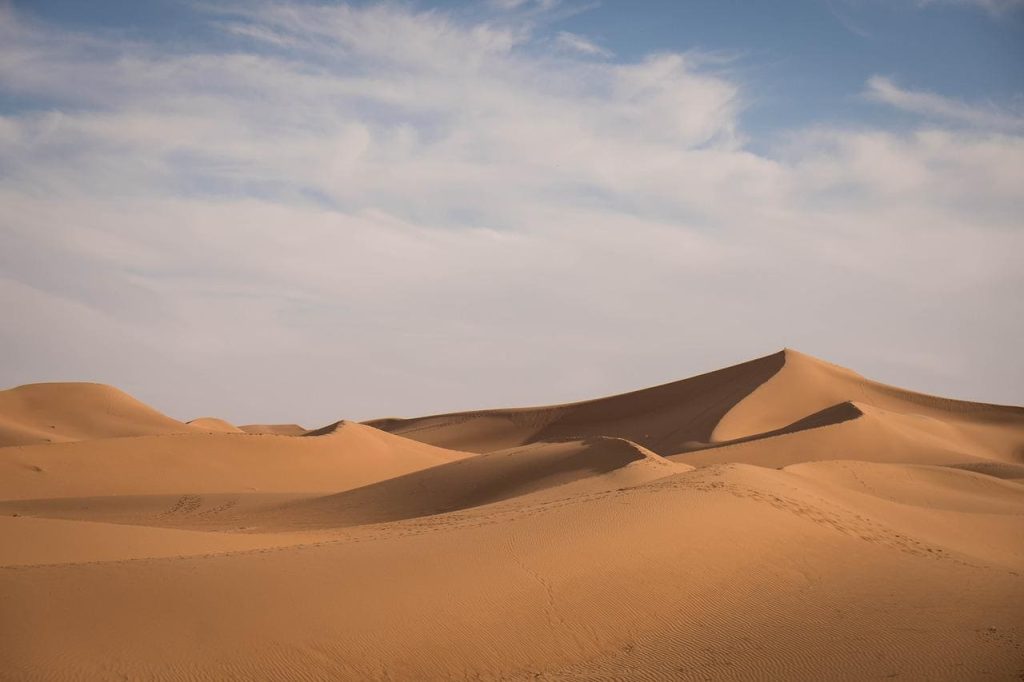 4. The Australian Desert- (Subtropical)- 1000000(sq mi) or 2700000(km²)
The Australian desert is a term used including the Great Victoria Desert and together known as the Australian Desert. They both makes 4th largest deserts in the world by covering an area of 18% of the landmass of the Australian mainland.
Talking separarely about the Great Victoria Desert covers a surface of 348750 square kilometers and is the seventh-largest desert in the world. It shows extremely warm conditions in summer and moderate and bearable winter temperatures. Nearly 4.5% of the area of Australia is grabbed by this desert. The great Victoria Desert has a wide range of deserts around it.
This desert is merely a grassland plain, a small sand hill along with saltwater lakes. As it is a waterless dry area, the only source of water there is precipitation by thunderstorms which often occurs there. By bearing the harsh climatic conditions there some plants like mulga shrubs and desert grasses and animals like lizards, sand gonna and perentie have managed to exist there.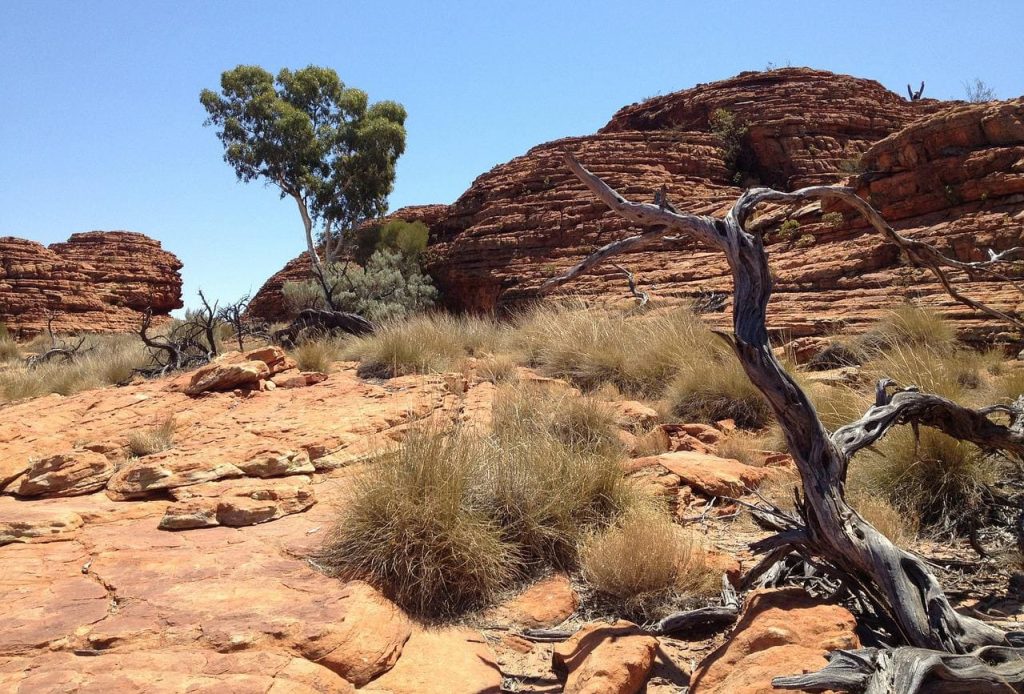 5. The Arabian Desert: (Subtropical)- 900000(sq mi) or 2,330,000(km²)
The Arabian Desert is the fourth-largest desert in the world with an area of 2330000 square kilometers. Also, because of its warm and harsh climate, it is the second-largest hottest desert known. It is a desert with extreme dryness and warmness and very low rainfall. A lot of flora and fauna can be seen in this barren area like sedge, tamarisk, various insects, locust, monitor lizards, snakes, vipers, swallows, martins, doves, sparrows, gazelles, honey badgers, foxes, hyenas, jerboas and many more birds and mammals.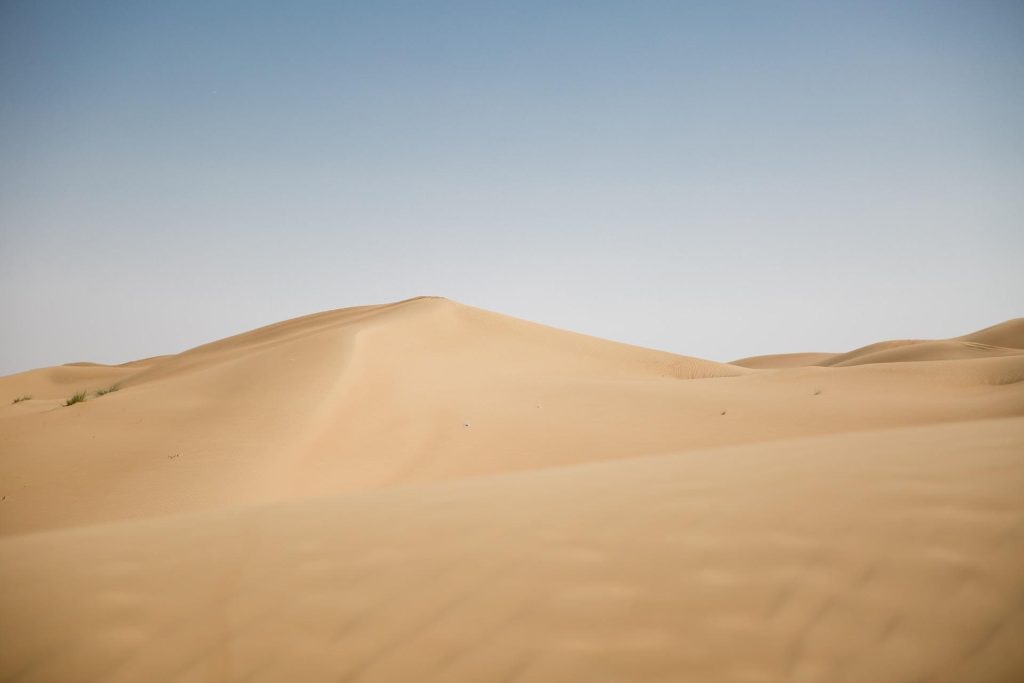 6. The Gobi Desert: (Cold Winter)- 500000(sq mi) or 1295000(km²)
By having a vast area of 1300000 square kilometers, the Gobi Desert becomes the fifth-largest desert in the world. Also, it is renowned as the largest desert in Asia. The Gobi Desert is the base for many fossils like fossils of dinosaur eggs. Although this desert seems just like an area covered with sand dunes at times, this sand gets covered with snow and ice.
A wide variety of wildlife exists there including camels, wild donkeys, gazelles, polecats, lizards, wolves, leopards, and brown bears. Along with flora and fauna, humans also reside there though very less in number. The major activity of cattle rearing is performed by most people.
Also Read: 15 Tallest Bridges in the World By Hieght 2023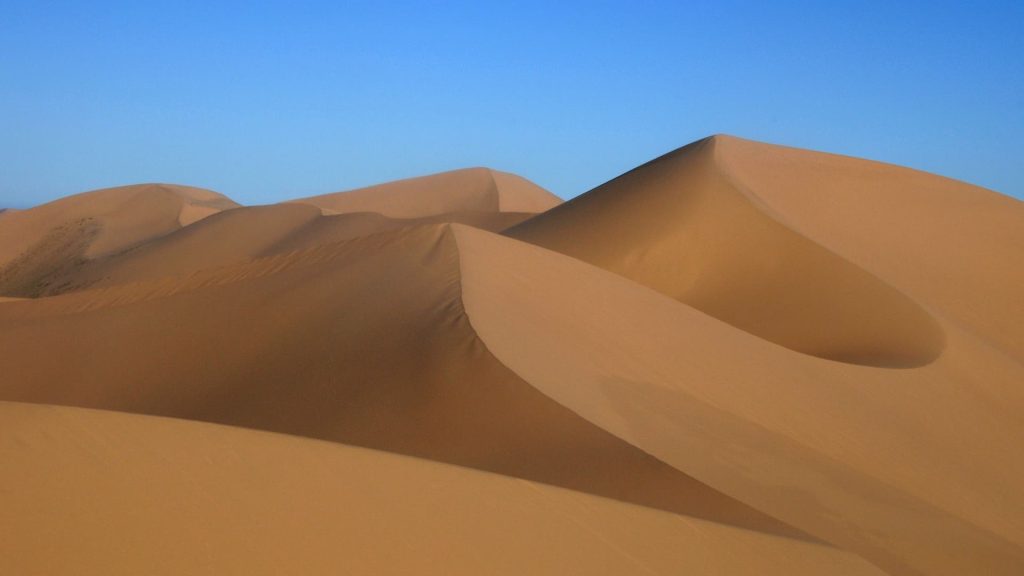 7. The Kalahari Desert: (Subtropical)- 360000(sq mi) or 900,000(km²)
The Kalahari Desert is surrounded all over by sand with scorched circumstances and has a vast area of 900000 square kilometers. Instead of being a desert, it remains enough amount of rainfall. Here in summer, the atmosphere gets extremely hot and in winter there is unbearable cold. Still, there are water issues as water flows or evaporates.
Many species of birds and animals like brown hyena, cape foxes, bat-eared foxes, leopards, cheetah, black-maned Kalahari lions, ostrich, secretary bird, Kori bustard, Cape cobras, puff adders, and also lizards have the ability to survive in harsh arid and waterless circumstances. The most renowned area or part of this desert is Central Kalahari Game Reserve and Kgalagadi Tran frontier National Park.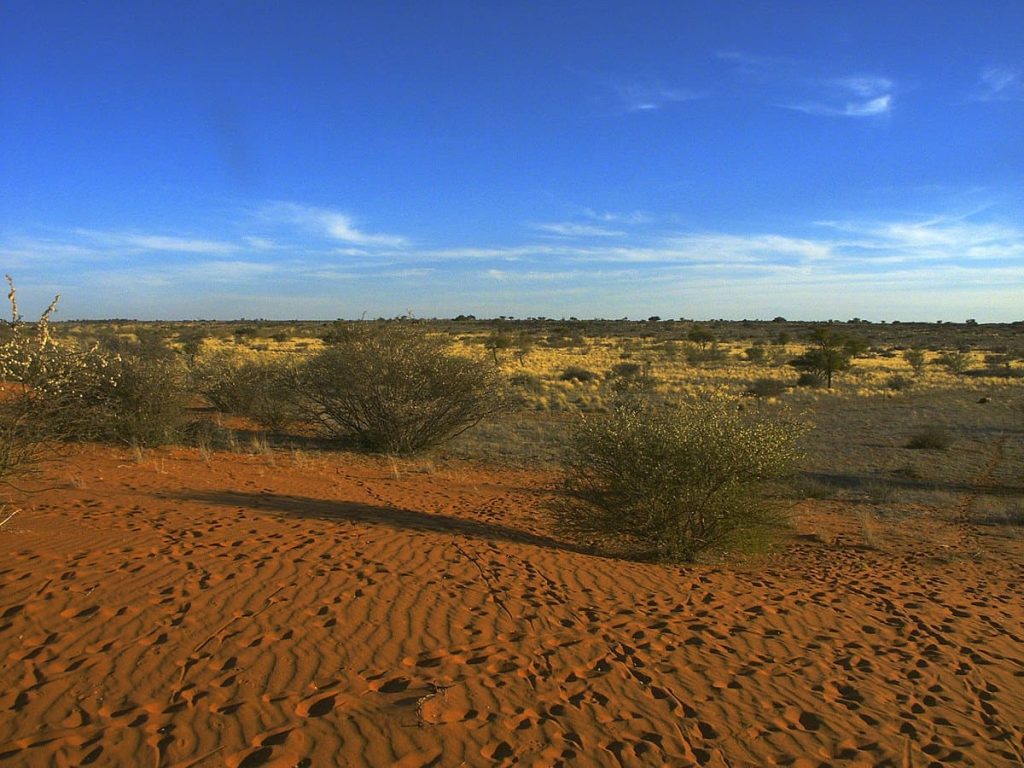 Image Source: Wikimedia
8. The Patagonia Desert:(Cold Winter)- 200000(sq mi) or 620000(km²)
Patagonia Desert with the largest desert in America is also the eighth-largest desert in the world with an area of 673000 square kilometers. It has various plateaus, landscapes, valleys, lakes, and huge wide mountains with it. Patagonia Desert has grabbed special attention for the conservation of various endemic wildlife and plants. It is known to have almost 7 to 9 national parks. Its achievement also includes the discovery of the various massive dinosaur fossils. Around 2 million people inhabit there and also the number of penguins living there is the same as that of humans.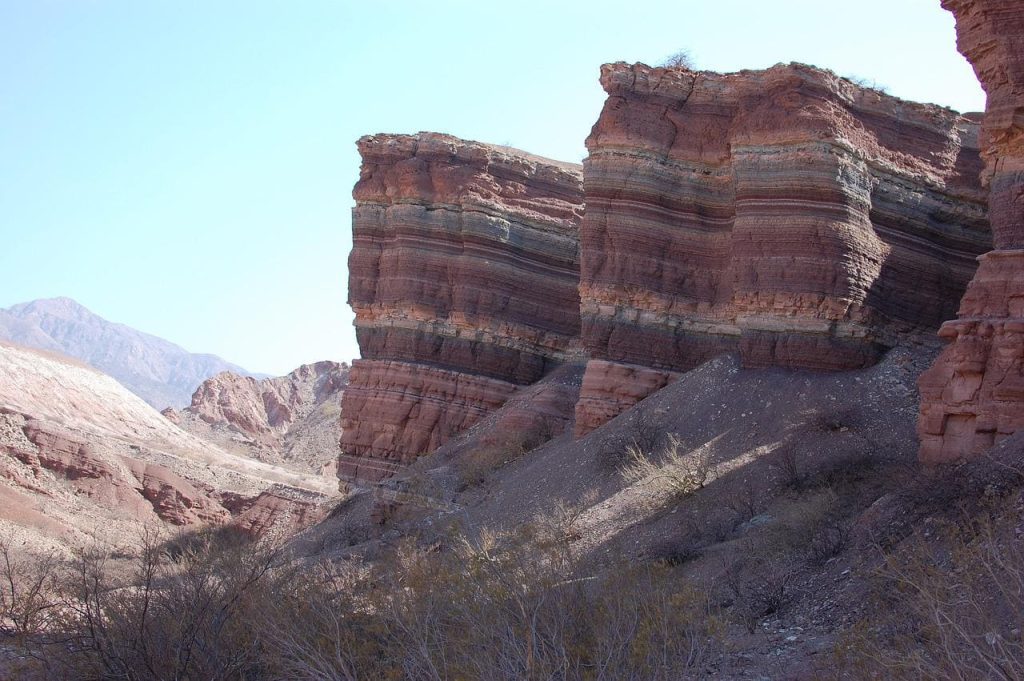 9. The Syrian Desert: (Subtropical)- 200000(sq mi) or 520,000(km²)
One of the largest deserts in the world spreading over a massive area of 500000 square kilometers the Syrian Desert has earned the position of the ninth-largest desert in the world. As the climatic conditions are insensitive, low rainfall few species of plants which used to exist there got destroyed.
Now only a few dead and nutrition-less bushes and grasses are seen there. By the lack of food and nutrition some wildlife creatures like hartebeests and gazelles surviving there are also dying frequently. There was a time when a tiny cute rodent named Syrian Hamster used to exist there but unfortunately, it is also almost extinct there.
Also Read: 16 Countries With Longest Coastlines In The World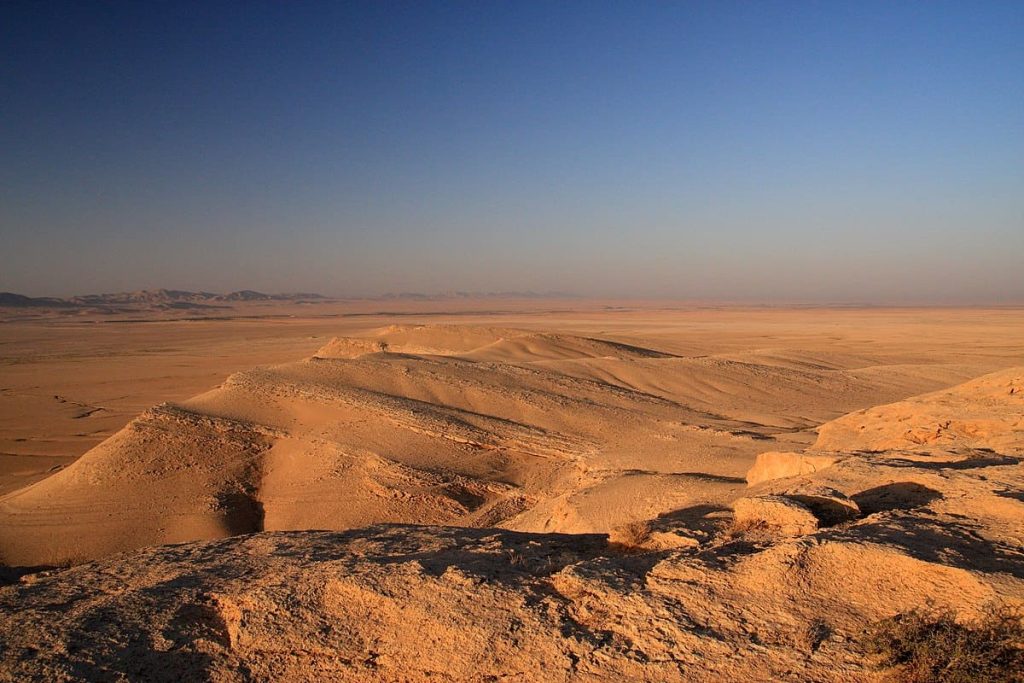 Image Source: Wikimedia
10. The Great Basin Desert: (Cold Winter)- 190000(sq mi) or 492,000(km²)
The Great Basin Desert is extended over 520000 square kilometers and is the tenth-largest desert in the world. The Great Basin Desert bears extreme heat and dryness in summers and has frozen winter. By fighting against the weather some of the oldest plant and animal species have managed to exist there.
A plant species called The Bristlecone Pine is about 4000 years old and many other plants like cactus, cheatgrass, and sagebrush are also present there. Along with plants, animals like bald eagles, hawks, big horn sheep, pygmy rabbits, and numerous other birds and animals also exist there. It is well-known for a renowned park called Great Basin National Park. It is one of the largest deserts in the world.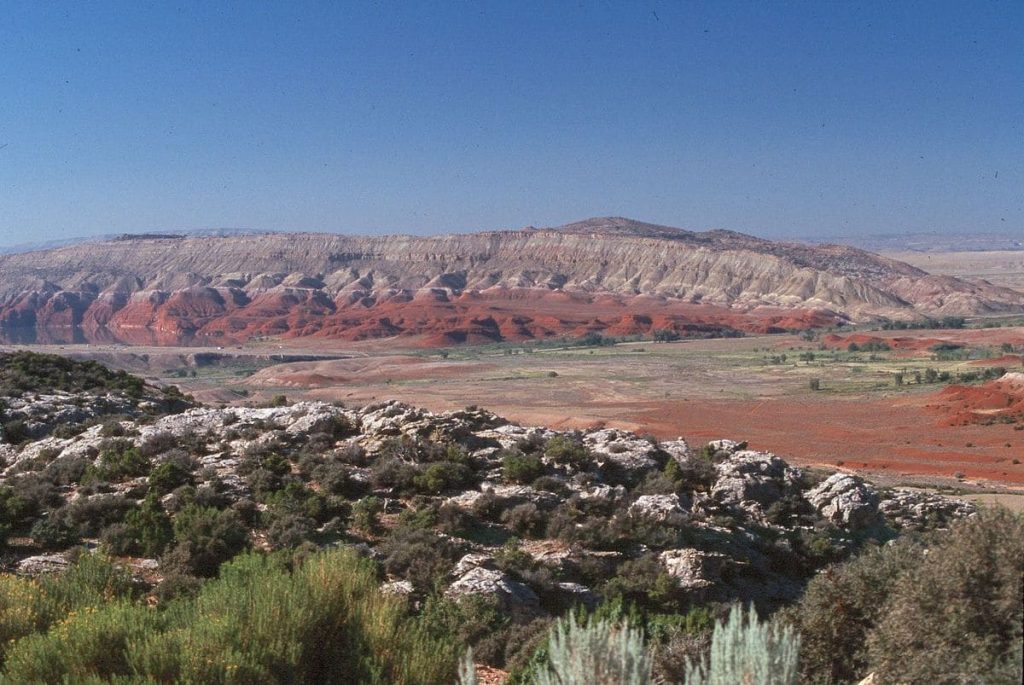 Image Source: Wikimedia
This is the list of the top 10 largest deserts in the world. Kindly share and do post your comments.