Most of us know about the world's largest countries, but do you know the world's smallest countries? You may be surprised to know how small they can really get and that less size does not necessarily mean less to offer. Read on to find out the 10 smallest countries in the world,
Smallest Countries In The World
1. Vatican City Area- 0.49 km2 (0.19 mi2)
The Vatican is a city-state and stretches just about 0.5 kilometres square. This country lies entirely within the city of Rome, the capital of Italy. For a country with less than a thousand citizens, the Vatican packs a lot of power. The current Pope and sovereign of the Vatican, Pope Francis, is one of the most influential leaders in the world, proving that small does not necessarily mean less powerful. The Vatican has many famous cathedrals and museums which house some of the best pieces of art from all throughout history.
It is only accessible by road through Rome (because obviously, you can't have an airport in 0.5 km2 country). Before the unification of Italy in 1860, the Pope ruled almost of central Italian peninsula. After its total annexation by the new kingdom, the Vatican was established in 1929 in a treaty with the pope.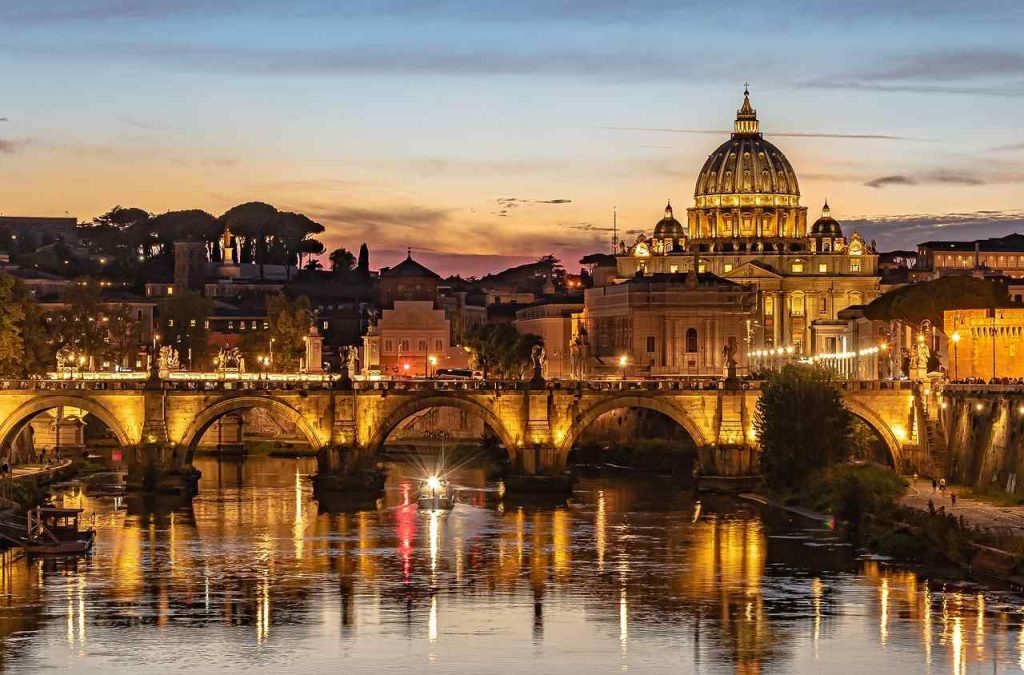 Image Source: Wikimedia
2 . Monaco- 2.02 km2 (0.78 mi2)
Monaco is located on the Mediterranean coast in the French Riviera. It covers a stretch of just 2.02 sq. kilometres and counting, because of land reclamation projects. However, it still occupies less area than Central Park in New York! Monaco is a constitutional monarchy and is one of the richest places on the earth, famous as a tax haven among surrounding countries. Today and mostly throughout history, Monaco has been under the French army's protection. It was this French protection that allowed an Italian prince's state to be left out of the Italian unification wars.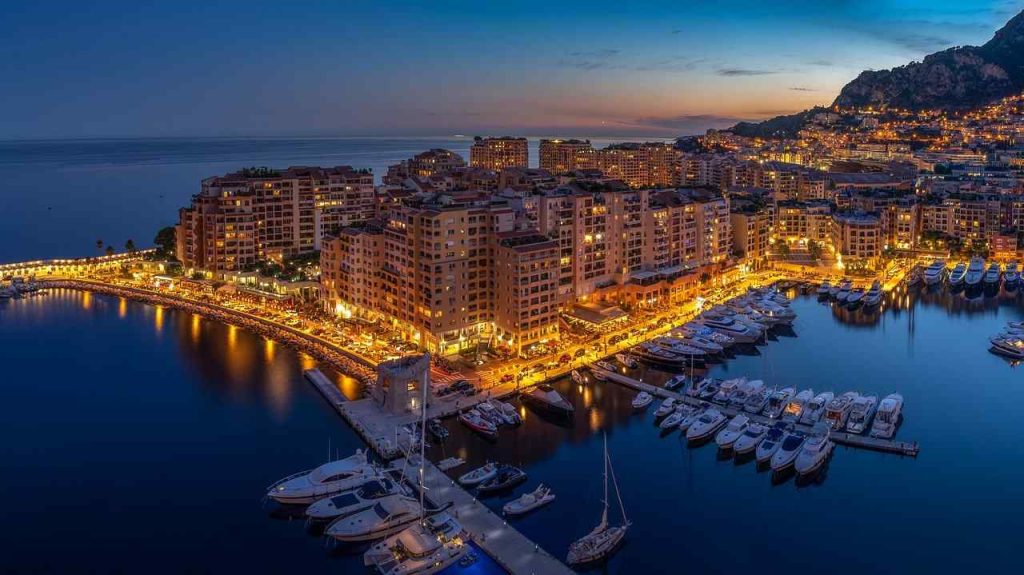 3. Nauru – 21 km2 (8.1 mi2)
Nauru is an island nation, located northeast of Australia. It has a population of around 10 thousand. It was formerly called Pleasant Island exactly because of this appeal. Nauru had vast phosphate deposits when it was first discovered by Europeans. With extraction beginning in 1900, by the end of the 1990s, the phosphate was exhausted, and the mining operations stopped. But the ecological damage had already been done. Nauru is yet to recover from the phosphorus runoffs and destruction of vegetation.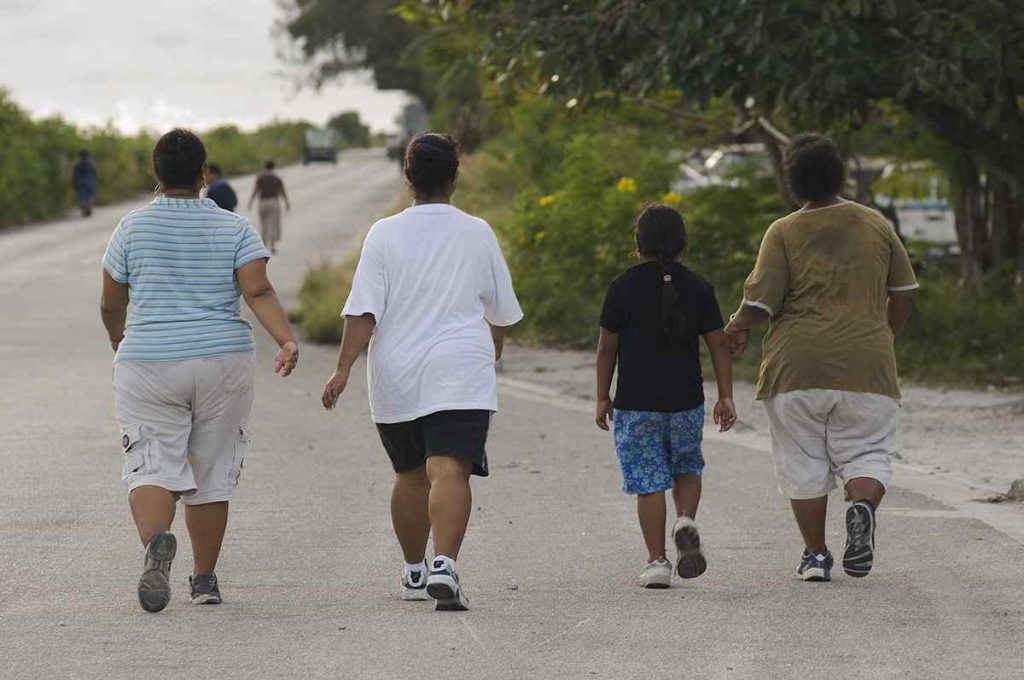 Image Source: Wikimedia
4. Tuvalu – 26 km2 (10 mi2)
Located to the northeast of Australia in the Southern Pacific Ocean, Tuvalu has just three reef islands and some atolls. Tuvalu was earlier called Ellice Islands when it was under British control. Comprising mainly of sea atolls, and islands, some of them are only as wide as a single lane road at some points. As such Tuvalu is at great risk of being submerged under the ocean if the water levels rise. Despite having wonderful beaches, atolls and corals, Tuvalu is not a popular tourist destination because of poor connectivity. The only flights to Tuvalu ply from Fiji only a couple of times a week. If you decide to go to Tuvalu sometime, be sure to get some Australian Dollars because they don't accept credit cards anywhere in Tuvalu.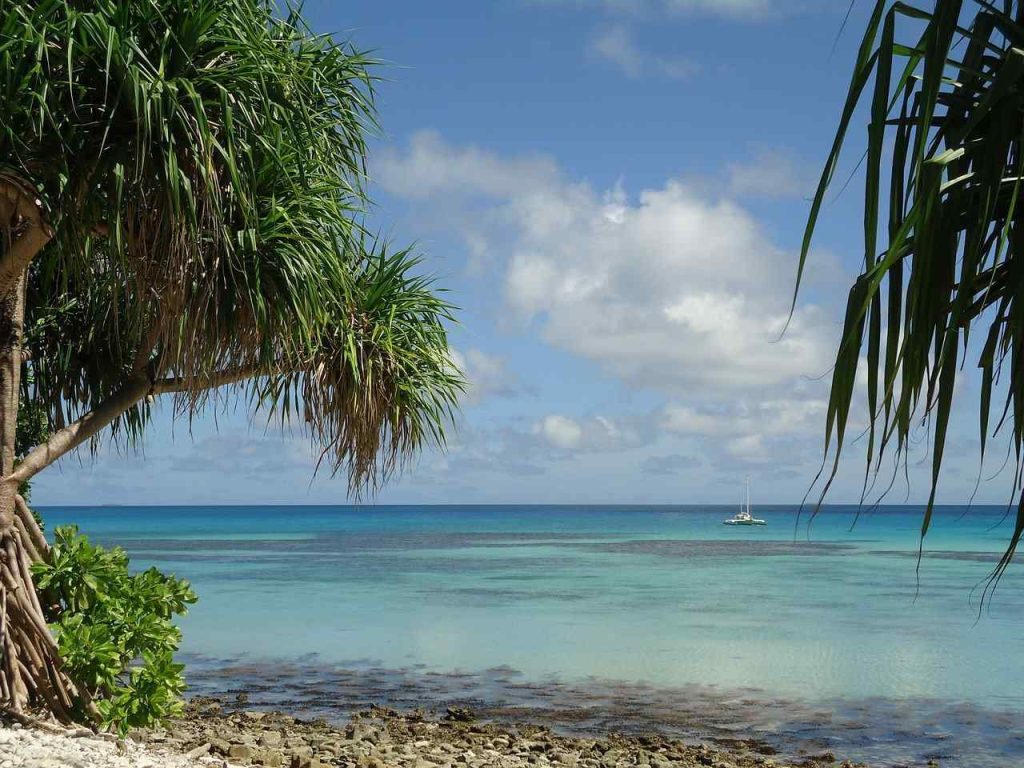 5 . San Marino – 61 km2 (24 mi2)
San Marino is an enclave country within Italy. The country survived the wave of Italian unification wars precisely because it supported them and harboured unification supporters. San Marino is famous for its medieval castle walls and cobblestone roads which are popular among tourists. The country is situated on the slopes of Mount Titano. Each of the three summits has a fort on its top. This exact imagery is also shown on the flag of the country. San Marino has a democratic form of govt and has diplomatic relations with most of the world.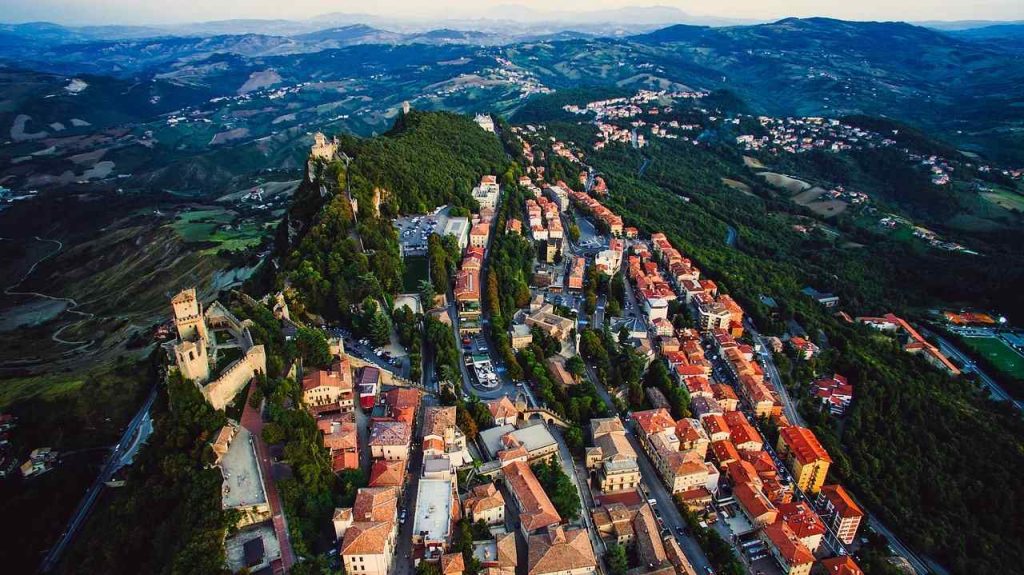 6. Liechtenstein- 160 km2 (62 mi2)
Liechtenstein is a tiny place situated on the border between Switzerland and Austria. Liechtenstein has breath-taking landscapes of the Alpes. Liechtenstein has the highest per capita income in the world, consistently ranking among the top in the richest countries' list. Vaduz, the capital has many old forts and galleries that attract many tourists. You can also go skiing across the country or go hiking and enjoy the green and white mountains of the Alps.
Liechtenstein is a constitutional monarchy, officially named as 'Principality of Liechtenstein' and has just around 40 thousand residents. One strange fact about this landlocked country is that women got the right to vote only in 1984 after a referendum which was won by a meagre margin of 1.3 %. The country has a worldwide known false teeth manufacturing industry, which is also a big contributor to its economy.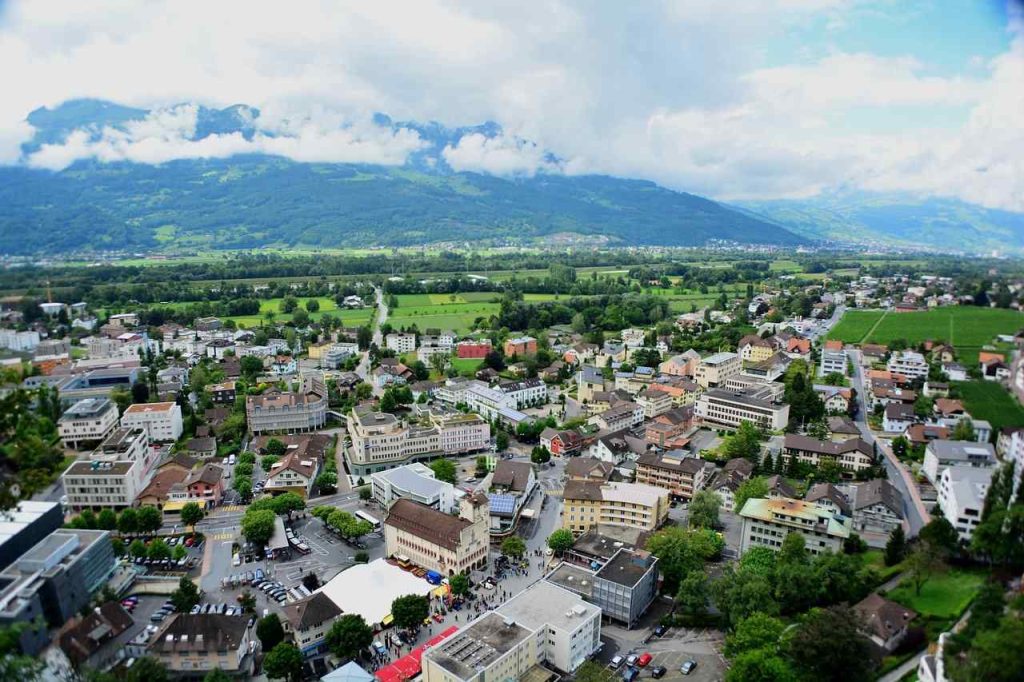 7. Marshall Islands – 181 km2 (70 mi2)
The Marshall Islands is an archipelago made of volcanic materials in the southern Pacific Ocean. The Marshall Islands have one of the best-preserved coral reefs and tolls in the world. The Bikini Atoll (from where the swimwear obtains its name) in Mashall Islands, was also a site for nuclear testing and the world's first Hydrogen bomb testing, both by the US. The beaches of Marshall Islands are decorated with white sand, turquoise clear waters, palm trees and lush tropical forests, providing a stress-busting vacation to any tourists that come here. There are also great spots for diving and watching marine life.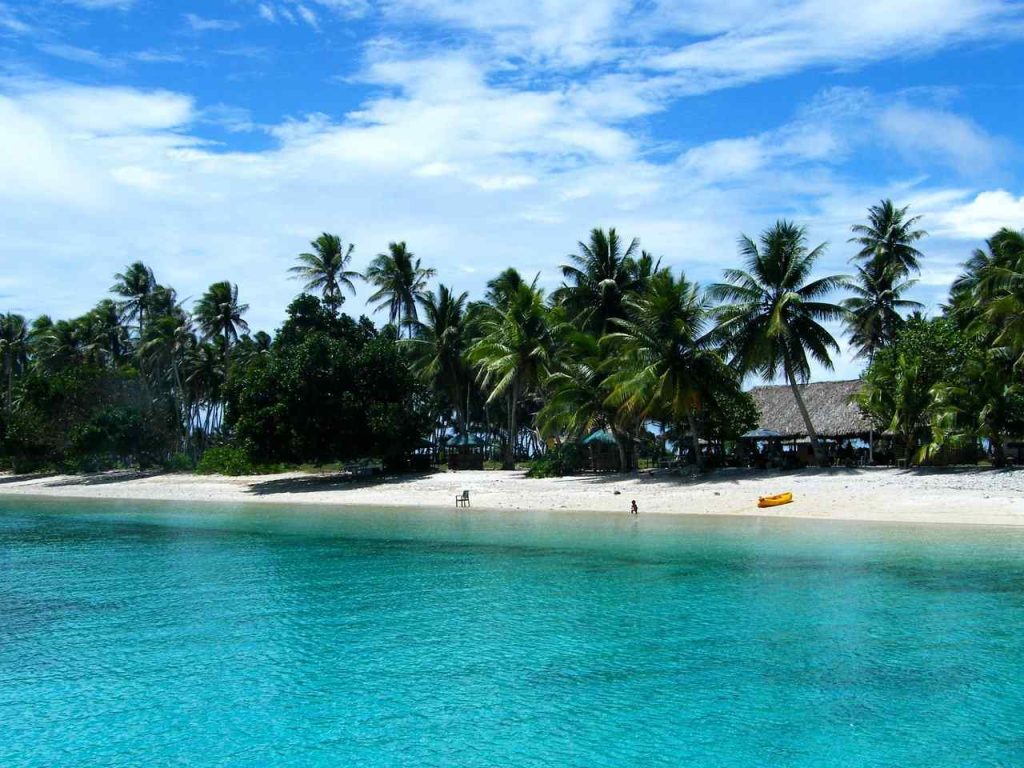 8 . Saint Kitts and Nevis- 261 km2 (101 mi2)
Saint Kitts and Nevis comprises just two islands whose name together forms the country's name. The larger one is Saint Kitts and the smaller one; is Nevis. The island nation lies in the Caribbean Ocean and is a commonwealth country. This country is truly an island paradise. You can find both black and white sand beaches on either side of the same island. Standing atop one of the hills you can see the Caribbean on one side and the Atlantic on the other. This country is laden with lush green tropical vegetation and has many grass-covered mountains studded along its entirety.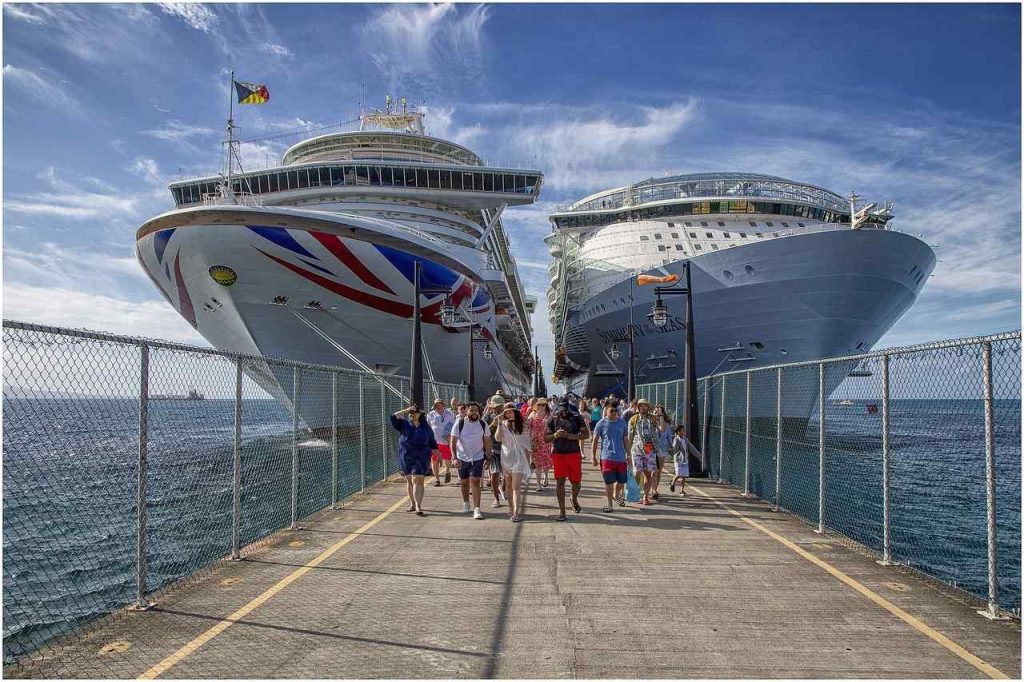 9. Maldives – 300 km2 (120 mi2)
The Maldives is based on several islands, coral reefs and atolls in the Indian Ocean. Its economy is primarily based on fishing and tourism. The settlements on the Maldives go as far back as 500 BC and were built by travellers from the coasts of India. It is one of the most beautiful smallest countries in the world.
The Maldives has shallow corals which house a myriad of marine species. Diving here is given picturesque views of the reefs, beautifully coloured fishes, and turtles. It is no wonder then the Maldives is a popular tourist destination for many Bollywood celebrities. However, Maldives is an endangered country due to rising sea levels and increasing temperatures, which may force its residents homeless.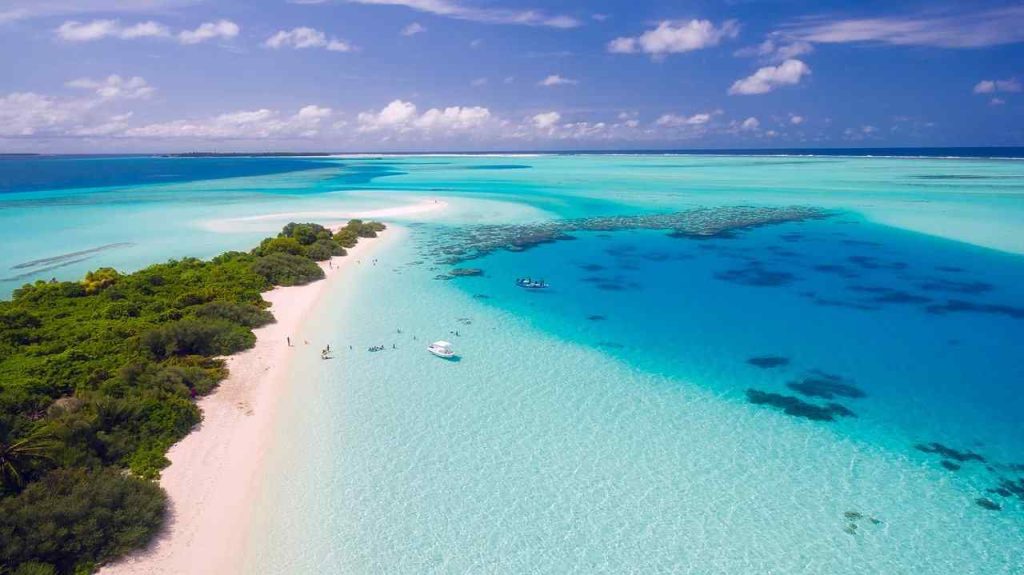 10. Malta- 316 km2 (122 mi2)
Malta too is an island country just like most of the nations on this list. It is located south of Sicily, in the Mediterranean Sea. Malta is also quite a popular tourist destination. It has a warm climate, beautiful landscapes, and historical structures. Some temples in Malta date as far back as 3600 BC proving that Malta has been a home for many early civilizations. Although Malta has a very high population density, it still has many smaller uninhabited islands.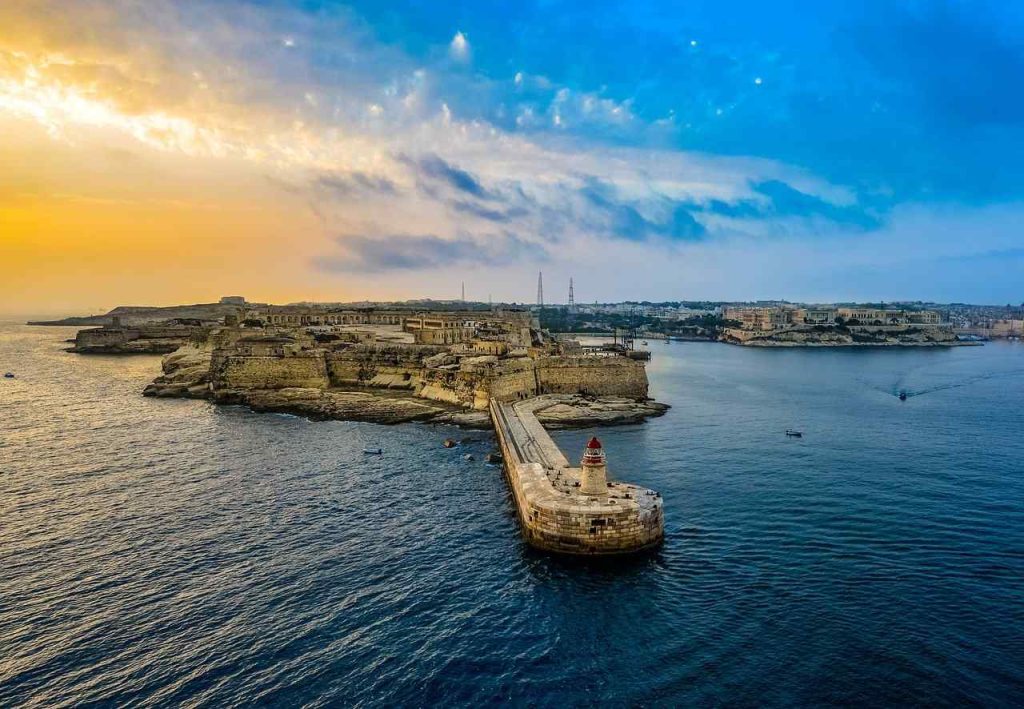 These are the smallest countries in the world. Kindly share and do post your comments.