Wagging tails, drooling mouths, dirty paws, Innocent gazes and a never-ending appetite for fun and love. One can only use so many words to describe a pupper. With a wide range of strengths, capabilities and characteristics. Dogs have certainly made their way into most walks of human life and are one of the most popular domestic animals in the world. Some with snout shaped mouths, and some with long muzzles. Some with thick furry double coats, and some with skinny short coats. Some with raised ears and some with floppy ones. Today we will be looking at 10 dogs of the latter type.
Dogs With Floppy Ears
1. Bloodhound
Picture an elderly person in a dog and you will arrive at a bloodhound in mind. With big droopy ears that help in directing smells to the muzzles by trapping scents, sometimes as old as 12 days. These dogs are so good at chasing trails with their nose that a rivalry is non-existent. Their nose is not the only tool that they use in hunting as they have quite the vocal ability too, with howls sending chills down the prey. Packed with detective-like capabilities the bloodhound also make very charming and affectionate pets.
Also Read: Top 10 Most Useful Animals To Humankind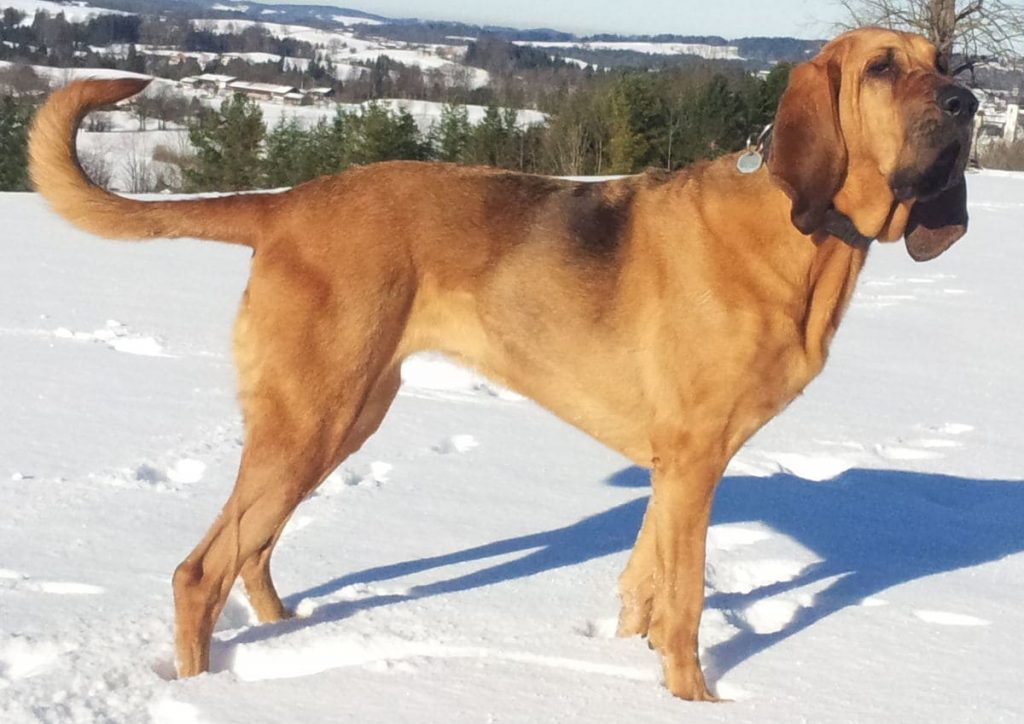 Image Source: Wikimedia
2. Basset hound
Knows as the "grandfather of floppy ears" the Basset hound has a long and lowered body like that of a Dachshund and comes second in place after the bloodhound in terms of olfactory strength. The adored television character Droopy the detective dog was a Basset hound.
They dig out tiny prey like small foxes and hares with sturdy paws that help them burrow through the dirt. With superior olfactory senses which are put to good use by police work and airport security. But it's not just all work and no play for the droopy eared doggo as the Basset hound is also quite the adorable clown as a house dog.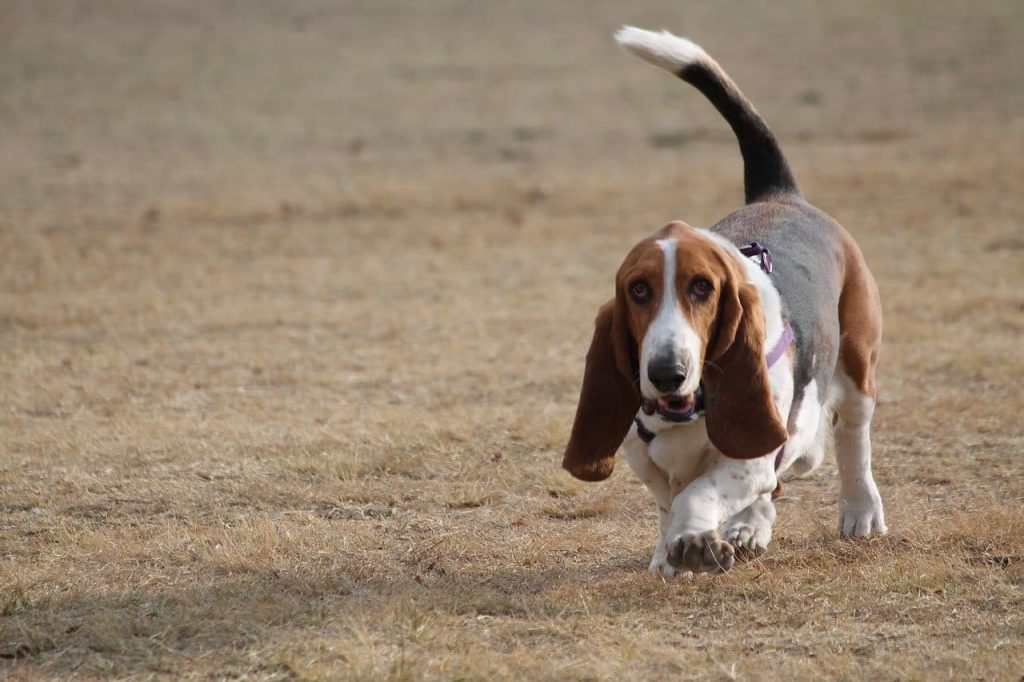 3. Coonhound
Nicknamed "the black and tan dog" because of its signature coat which resembles that of a Rottweiler's. This hound has a specialty in catching possums and raccoons with its hunting skills.
Forming strong affectionate bonds with their owner they make great family pets. So strong, if truth be told will make sure the whole neighborhood knows if you're not home, because of their separation anxiety. But if one is in search of a loyal companion who keeps your garbage rid of raccoons then the Coonhound is the right one for you.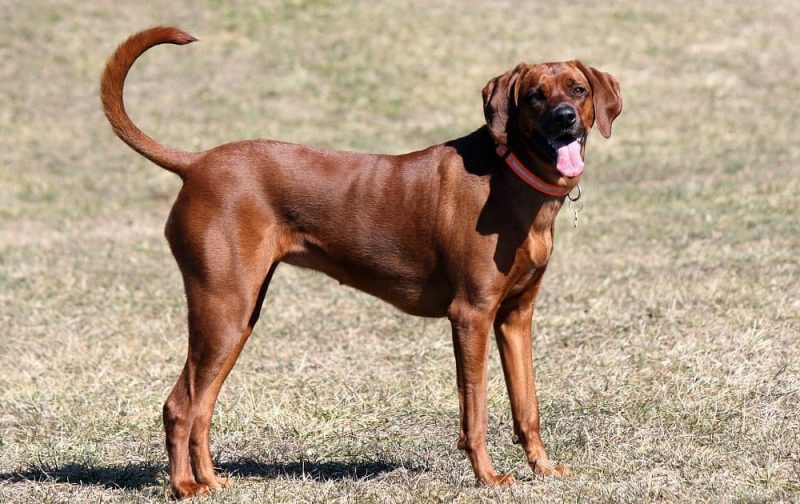 Image Source: Wikimedia
4. Beagle
Boasting unique coat colors and lovable floppy ears the Beagle is a breed that is adored by children and adults alike. They have large jaws which help in catching prey and hold onto it once caught. One shouldn't make the mistake of underestimating a beagle due to its fun-sized appearance as it can work up quite the appetite and go on an eating spree if left unchecked.
They are quite the howlers too and should be trained at a young age to prevent their yowling habit. Their name originates from the French word for "loudmouth" which the beagle lives up to. But as loud as they can be, this breed can also be quite the friendly and relaxing bunch.
Also Read: 10 Friendliest Animals In The World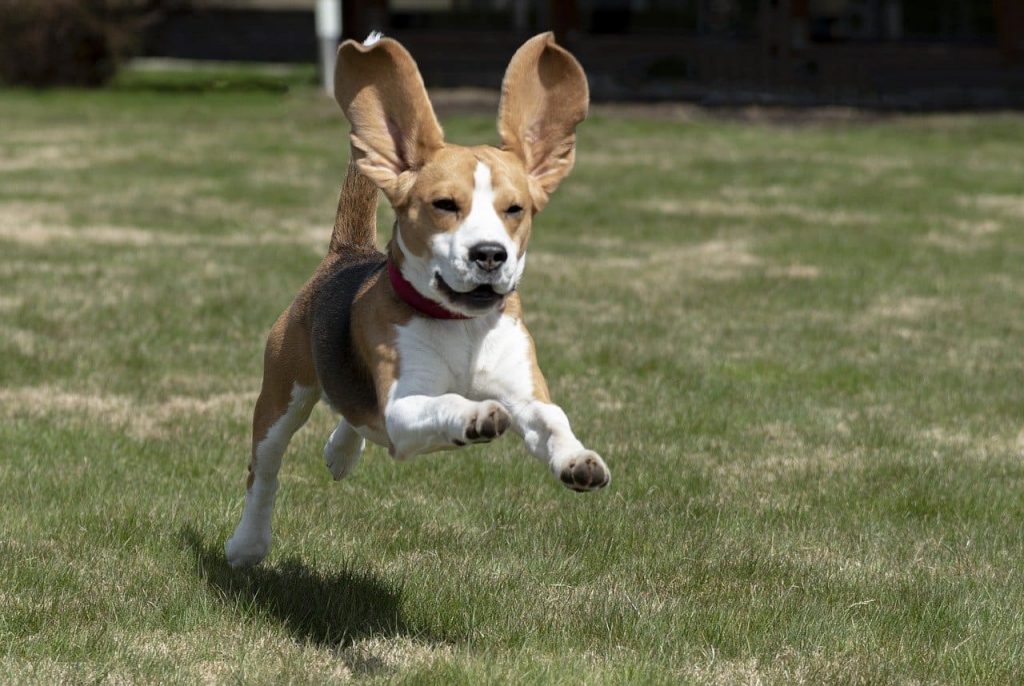 5. Dachshund
One of the dogs with floppy ears known commonly as the "sausage dog", doesn't let his long body and tiny legs fool you. The dog gets its name from the Dutch word for sausages, 'Dachshund'.This breed has speed and an acute sense of smell to find and dig out its prey. They are also clever and statured enough to corner and subdue small animals like badgers. Making great family pets, the Dachshund has a short coat that needs minimal grooming and responds very well to training.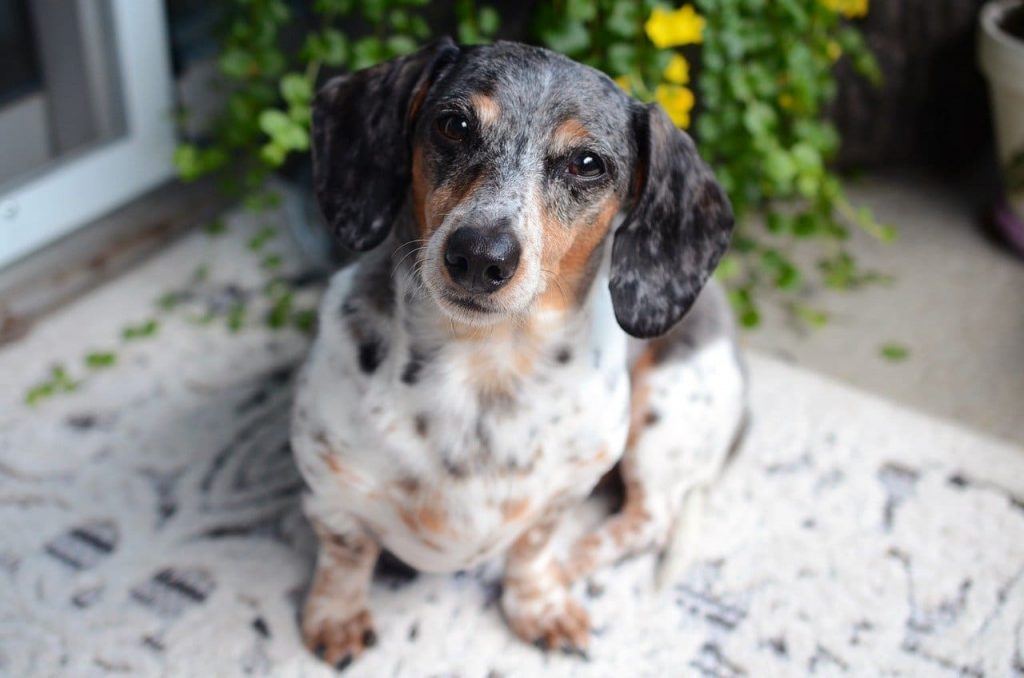 6. Gordon setter dog
'Setter' is the last name that points out the said dog was bred for tracking and hunting. The dog doesn't need to account for anything as its reputation as a great hunting dog with exceptional smelling ability precedes it. A thing to notice would be that the texture of the coat on the ears of a Gordon setter dog is different from their main coat. They are calm if trained well otherwise they could get fussy as they are also one of the few breeds who are known to be picky about their food.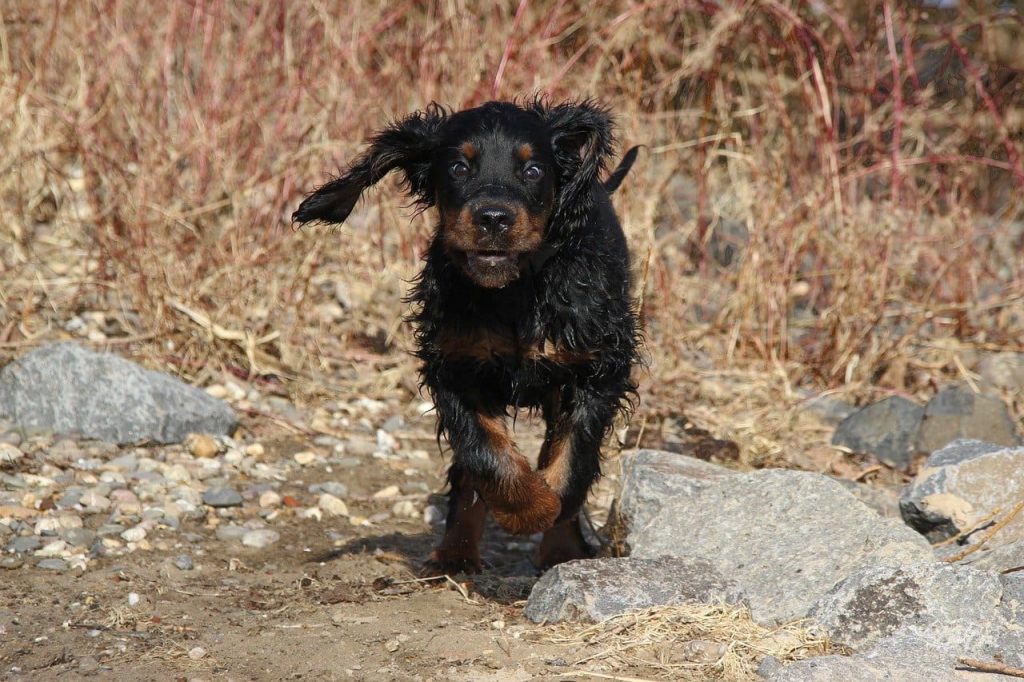 7. Japanese chin
The Japanese chin with its fluffy coat and broad face is one of the most beautiful dogs in the world. They could easily pass as the Chinese crested dog without it. Long and coated with silky strands of hair, they have a coat of one color but the face has dark markings like that of a blackmouth curd dog. The only difference being the dark markings extend to the ears as well.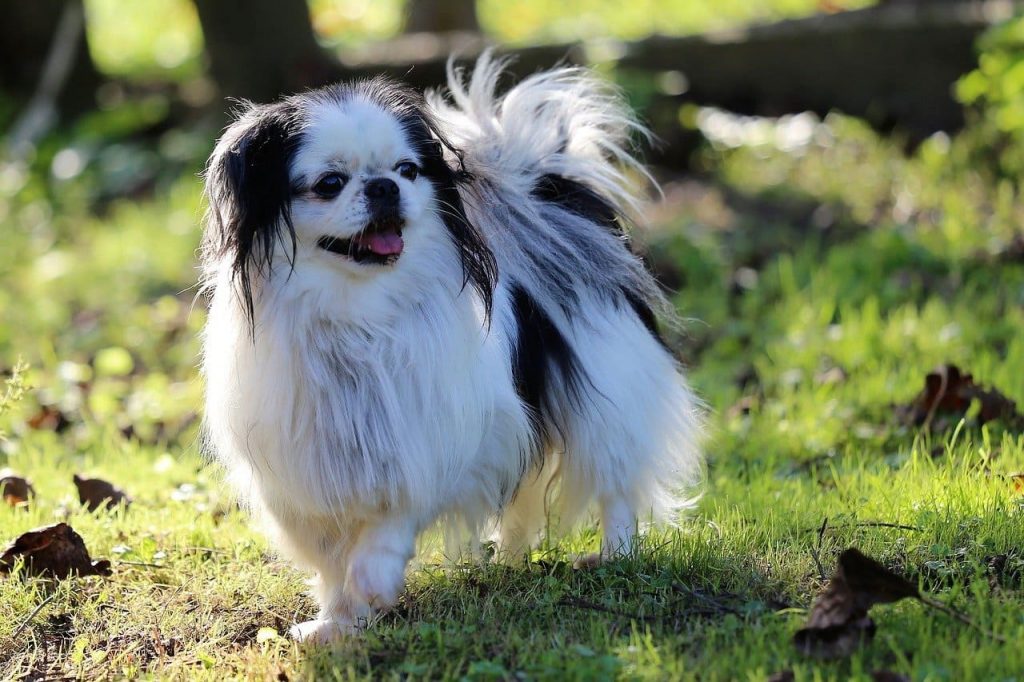 8. English cocker spaniel
Like his cousin the Cavalier spaniel, the cocker spaniel is a playful and exquisite little fellow. Put them side by side and the major difference would be the bigger body and larger floppy ears of the English spaniel. They are known to be warm and loving dogs, full of energy and life.
They were essentially bred to chase away birds that are hiding in bushes and burrows. This trait sometimes plays against the spaniel as if left unsupervised, the breed tends to nip small pets and toddlers thinking they are prey. But, other than that the English spaniel is any day a "take me home" dog.
Also Read: 10 Cutest Dog Breeds In The World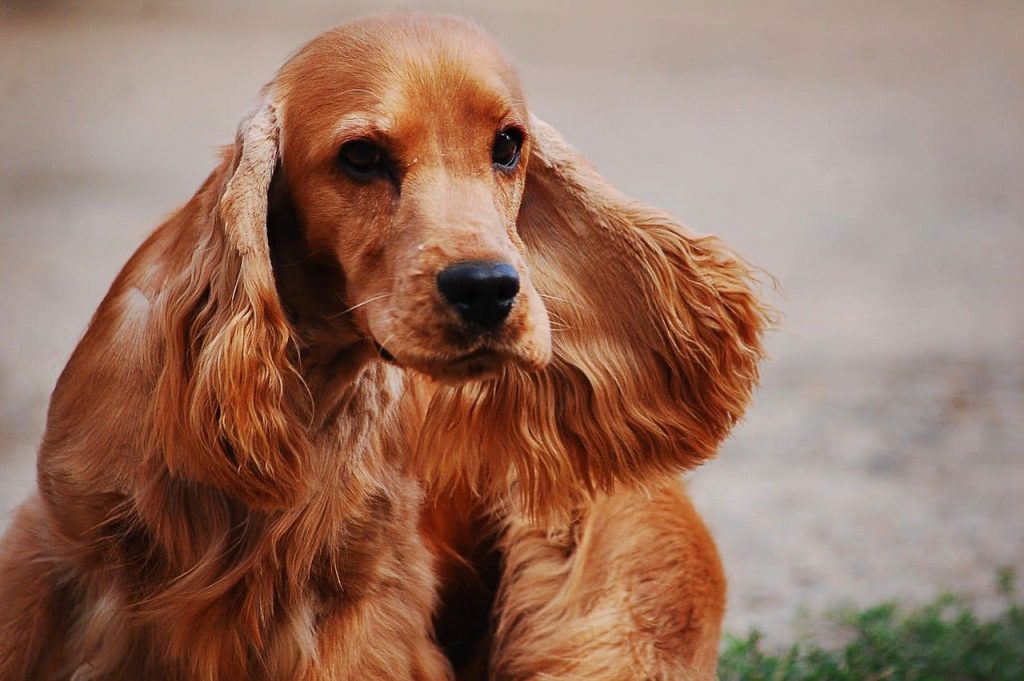 9. Havanese dog
As the name suggests this is one of the most beautiful dogs with floppy ears originally from Cuba and is a direct descendant of the Blanquito de la Habana dog. The fluffy bichon-like coat is due to the fact that its ancestors were a Bichon breed. Flaunting lovable floppy ears and a heart-warming personality, the Havanese dog is gentle, affectionate, and very companionable. Having fun-sized small bodies that require moderate exercise they are perfect for small apartments.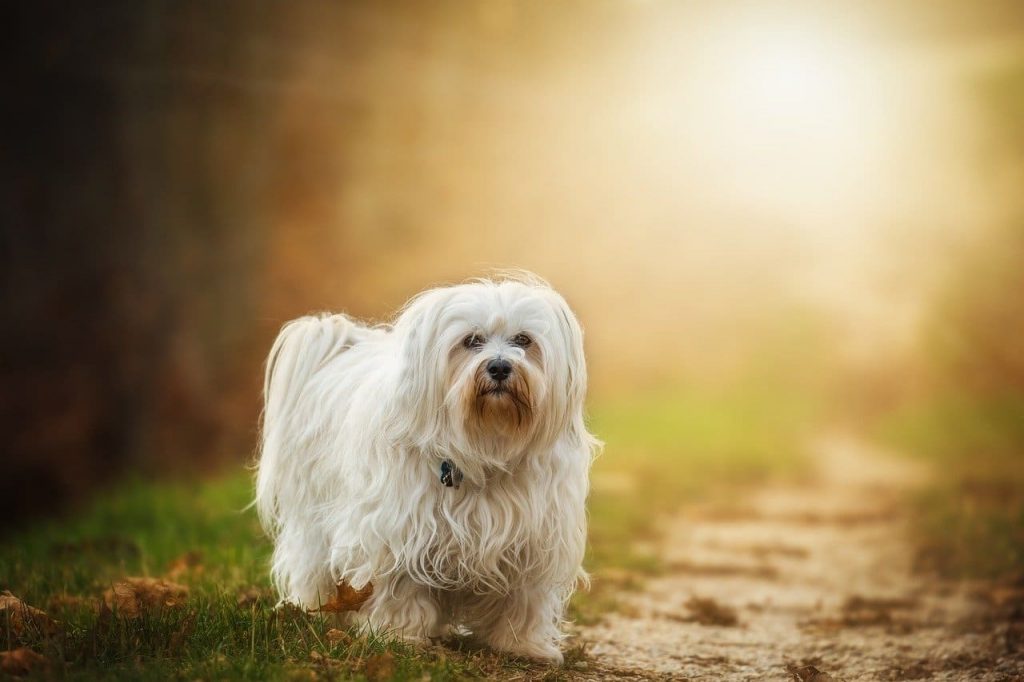 10. Golden retriever
The most popular breed in the world. The golden retriever also possesses characteristic floppy ears. Originally bred as hunter dogs for catching waterfowl, the resulting product came as an energetic, intelligent, eager to please, natural swimmer.
Over the years they have also become the symbol of amicability through their befriending and gentle nature. This combination of characteristics works out in enabling the breed to be working and supporting dogs. Being the universal stamp of a kind-natured best friend, the Golden retriever is the pet for everybody.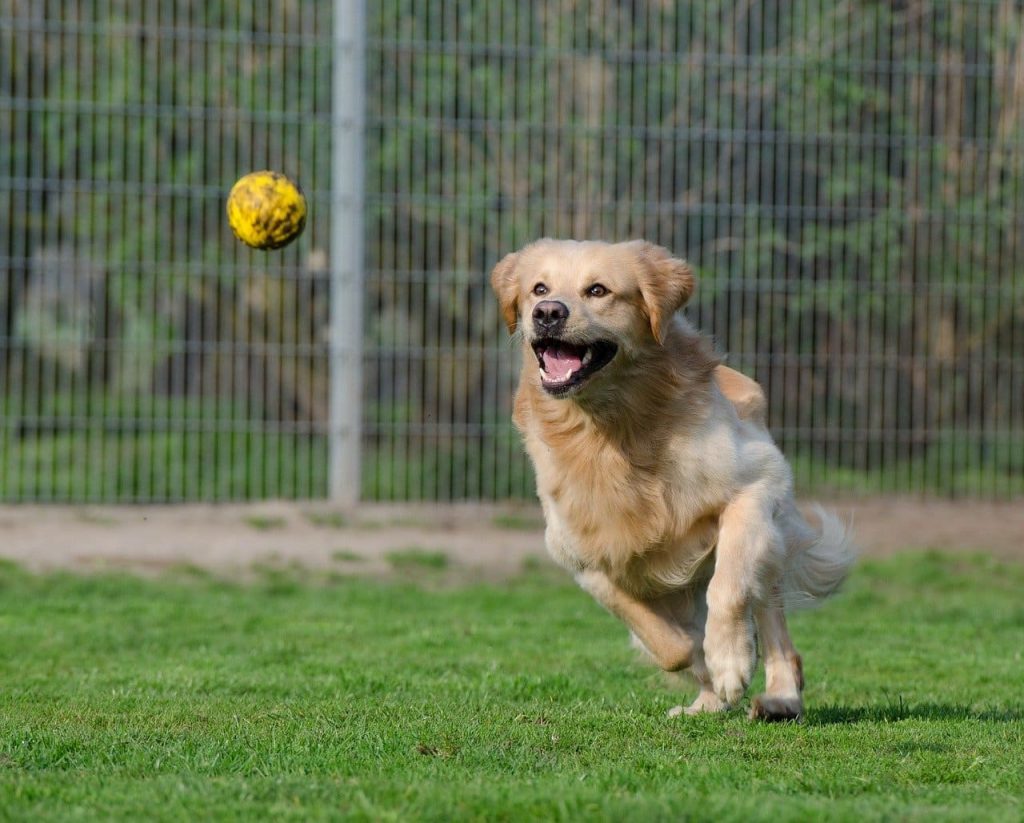 11. Cavalier King Charles Spaniel
The Cavalier King Charles Spaniel is a small dog breed that originated in the United Kingdom. The dog species has changed a lot since the 17th century when initially it comes with flat-nosed breeds. It is one of the largest toy dog breeds and one of the most popular dog breeds in the USA.
It can grow upto a hieght of 12 to 13 inches and avarage wieght between 13 to 18 pounds. Talking about its apperance, it comes in four color varieties including tricolor, Blenheim (red and white), ruby, and black and tan. The varage lifespan of the dog species is between 12 to 14 years. It is one of the best dog breeds for senior citizens.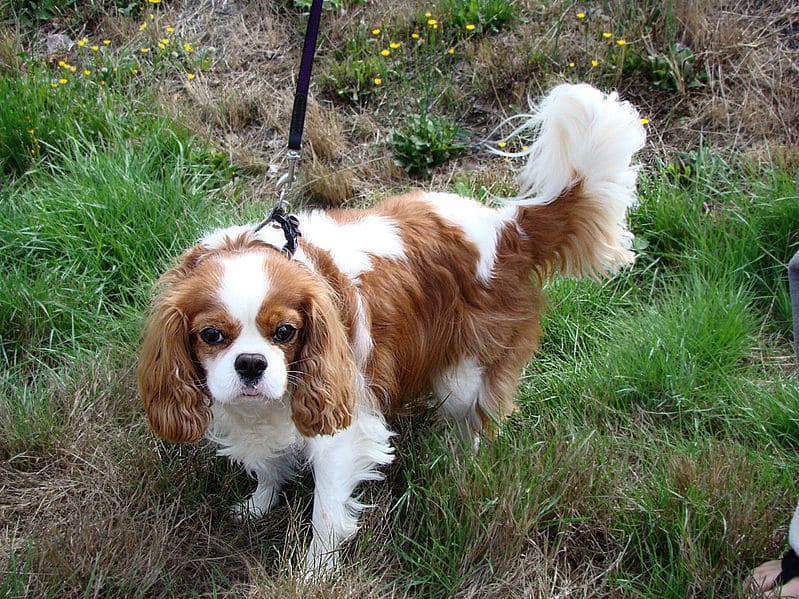 Image Source: Wikimedia
12. Weimaraner
The Weimaraner is a beautiful dog breed that comes from Germany and has a steel gray coat. One the dogs with floppy ears can grow between 25 to 27 inches and the avarage wieght is between 70 to 90 pounds for males and 55 to 75 pounds for females. The avarage lifespan of the dog species is between 11 to 13 years. The temperament of the dog is known as Powerful, intelligent, and energetic.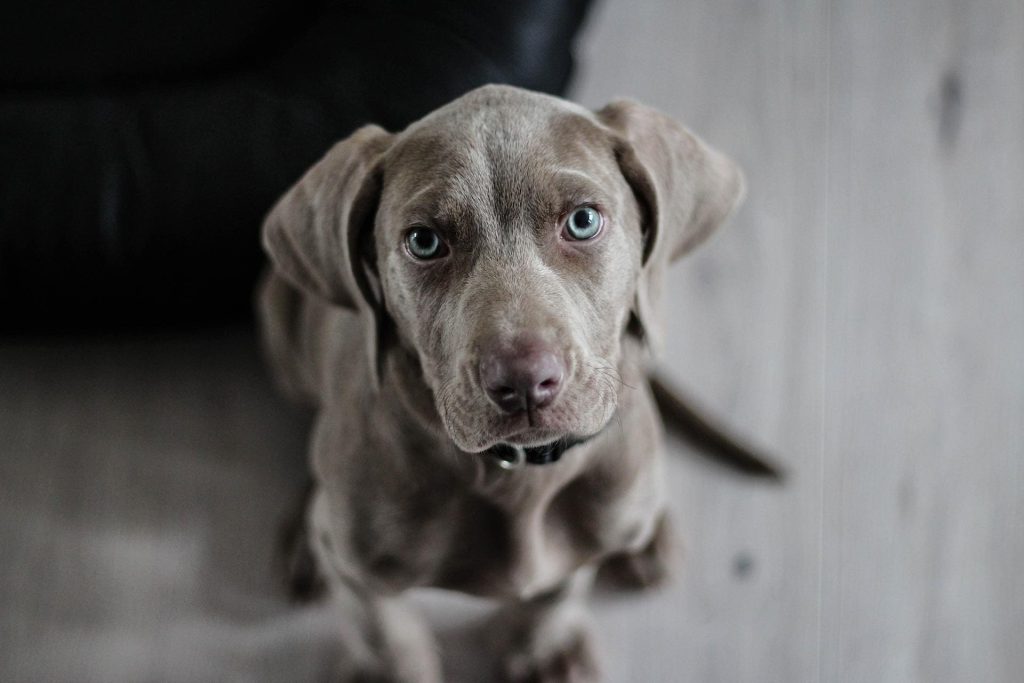 13. Afghan Hound
The Afghan Hound is one of the popular dogs with floppy ears also known for its long, silky coat and its show-worthy qualities. It belongs to the group of hounds and can grow between 25 to 27 inches at the shoulder. The varage wieght of the is between 50 to 60 pounds. The coat of the dog breed is long, thick, and fine in nature. The color of the coat is brindle and domino. The avarage lifespan of the dog species is 12 to 14 years. The temperament of the dog species is dignified, silly, quiet, and happy.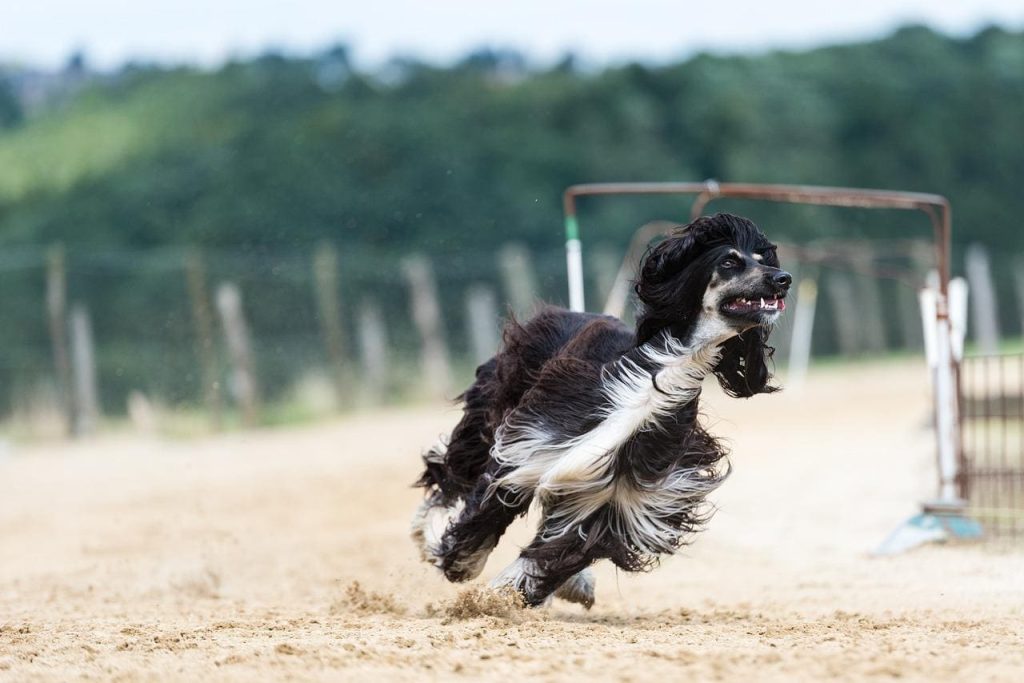 14. Saluki
Saluki is one of the world's oldest and cutest dog breeds popular for its slim, yet muscular, rugged frame that is built for speed and endurance. Both male and female species have different heights where a male species can grow between 23 to 28 inches and female species tend to be smaller. The varage wieght of the dig species is between 40 to 65 pounds. The coat color of Saluki is white or cream, fawn, black and tan or grizzle and tan, golden. The avarage lifespan of Saluki is between 10 to 17 years. The temperament of the dog is intelligent, reserved, and quiet.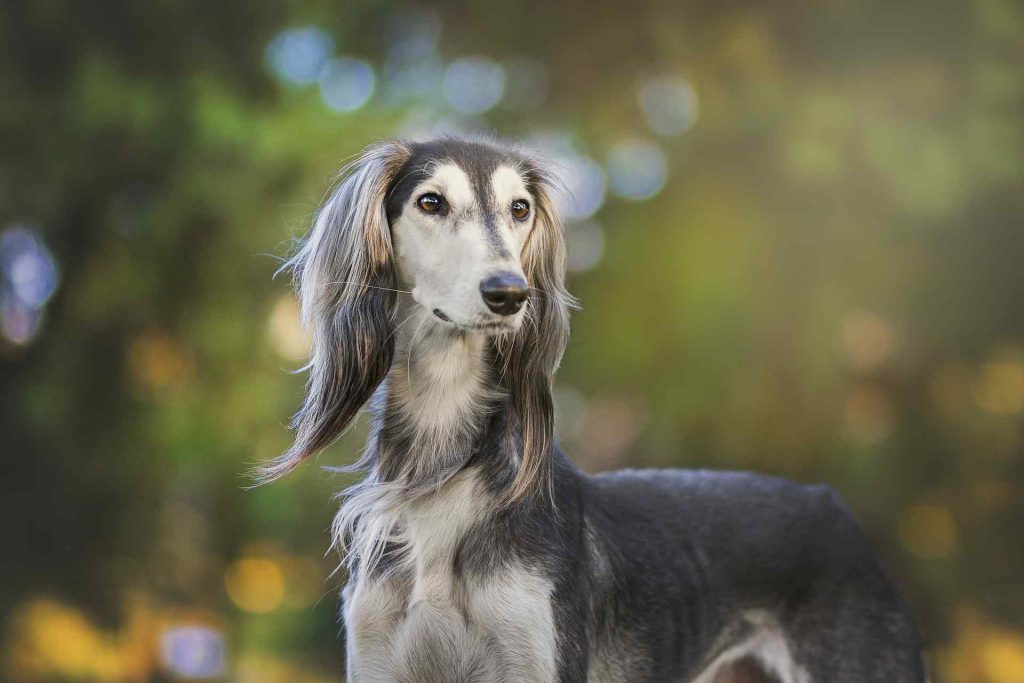 These are the top 14 dogs with floppy ears. Kindly share and do post your comments.