Flowers are always beautiful and soothing and capture everyone's attention. Flowers have enticing and fleeting beauty incomparable to anything else in the world. Unfortunately, there are many majestic flowers species in the world that have gone extinct in the wild. But, it's a famous saying that anything rare and beautiful always draws attention, so all these rare flowers species not only capture the attention of flower lovers but they also travel great distances to witness the rare sighting of some of the exotic flower species.
Flowers come with amazing beauty and enticing scents. There are certain rare flowers that can be termed as exceptional 'gifts of nature and possess unbelievable characteristics that are even unkown to humans. Here is the list of the top 20 rare flowers that can be seen across the globe,
Rare Flowers
1. Black bat flower
The black bat flower scientifically known as Tacca chantrieri is a plant that is listed under the yam family. As of now, 10 species of bat flowers are known to humans that differ in size, colour, and type of habitat. The flower species is native to the tropical parts of China, Thailand, and Burma. It can grow upto a height of 36 inches and appear with bright green leaves with a smooth texture.
The flower has an underground bulb that is used for storing nutrients. The rare flower will grow 12 inches wide and have 28 inches long filaments. It will appear in different colors from purple to black flowers but they can also bloom in maroon, bronze, brown, and green colors. The black bat flower is a perennial plant and has a lifecycle of more than 2 years.
Also Read: 10 Most Beautiful Flowers In The World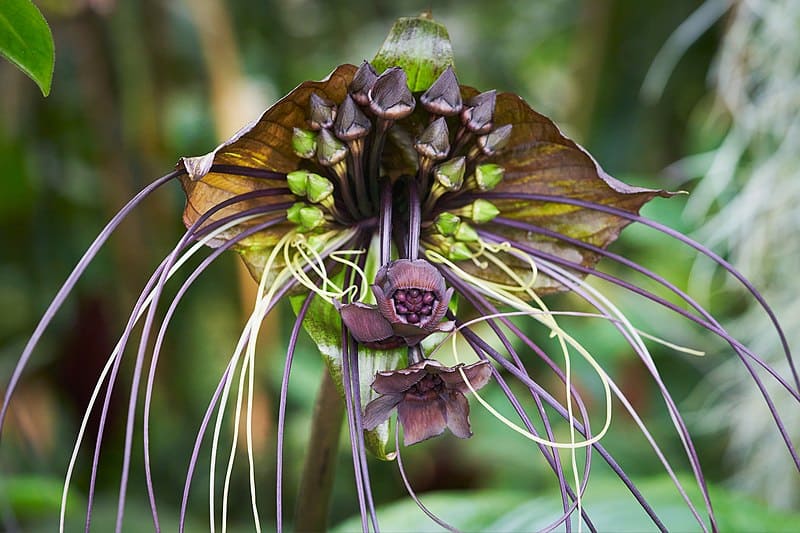 Image Source: Wikimedia
2. Chocolate Cosmos
Chocolate Cosmos is a species of Cosmos native to Mexico. It appears like a dark reddish-brown in colour and has a chocolate scent. The flower required specific environmental condition that is required for growth and required fertile, well-drained soil and full sun. The flower species was introduced in the introduction for cultivation in 1885 when the British seed company Thompson & Morgan listed it under the seed catalogue. The herbaceous perennial plant can grow upto 40 to 60 cm tall along with a fleshy tuberous root. The leaves are 7–15 cm long along with leaflets 2 to 5 cm long.
Mainly Native to Mexico, chocolate Cosmos is a deep red or brown colour flower species named after its chocolate-like odour on blooming. It is a unique rare flower with stunning dark brown to Red petals giving chocolaty aromas. Also, Chocolate Cosmos is a stunningly beautiful flower that blooms in the evening at the end of the summer. But, this beautiful flower species have become extinct In the wild with only the clone of the original chocolate Cosmos existing today.
Also Read: 10 Famous Forests In The World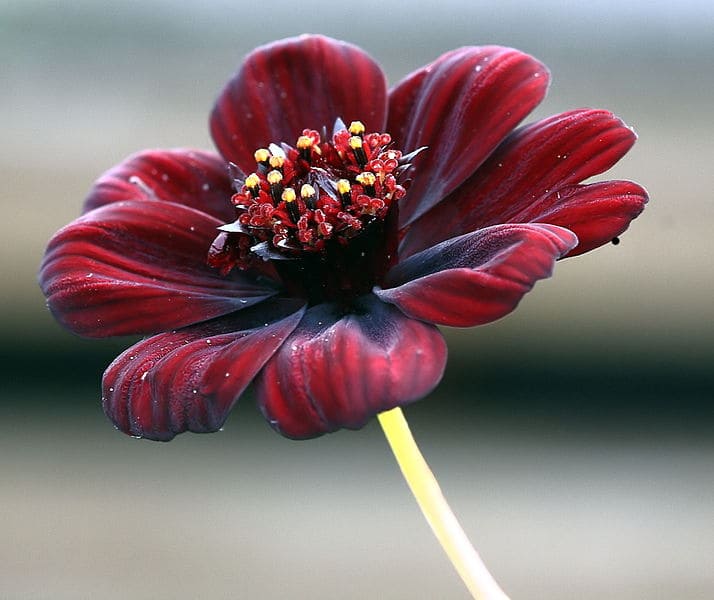 Image Source: Wikimedia
3. Golden Parrot's Beak
Golden Parrot's Beak is native to the Canary Islands and it looks like a parrot's beak. The flower species are endangered and some of them have been left in the world. It can best grow in the spring season and require full sunshine. The flower species can grow upto a height of 15 to 30 centimeters and with a diameter of approximately 61 cm (24 inches). Golden Parrot's Beak required a temperature of 65°to 75° until germination. Golden Parrot's Beak is also known as lotus vine flower, parrot (or parrot's) beak, pelican beak, and a coral gem.
This beautiful flower has been named so because it has a parrot's beak-like curvature. Indeed, accredited as one of the most beautiful flowers in the world, Parrot's beak disappeared from this world up to a large extent and only a few members of this species exist today. In fact, the only surviving parrot's beak plants in the Canary Islands are protected by law. Parrot speak is also known by some other names like Pelican beak and coral gems. It is a beautiful sickle-shaped flower with striking Orange to red color with a distinctive beak shape at the end.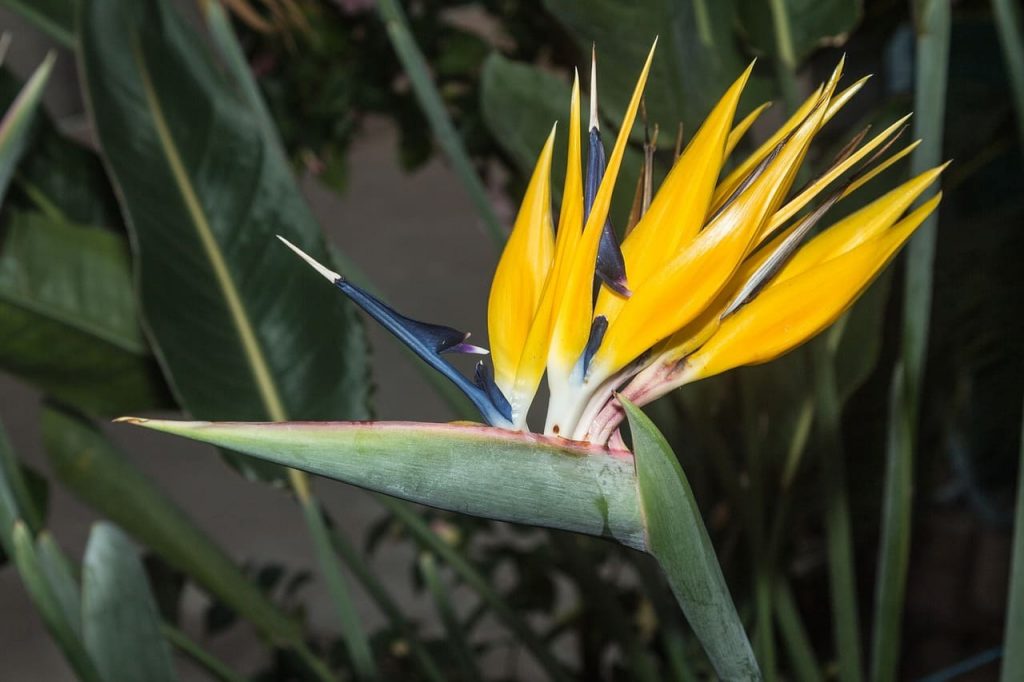 4. Kokia cookei
Kokia cookei is one of the rare flowers also known as the kokiʻo, Molokaʻi treecotton, Cooke's kokiʻo, or Molokaʻi kokiʻo. It can be seen in the lowlands of western Molokaʻi island of the Hawaiian Islands. The flower was first discovered in 1860 when only three trees can be found at that time. It was considered extinct in 1950, however, as of now 23 plants exist and are preserved right now for the endangered plant. The flower is listed under the Malvaceae family of flowers and today ikt only lives on today due to grafts with other plants.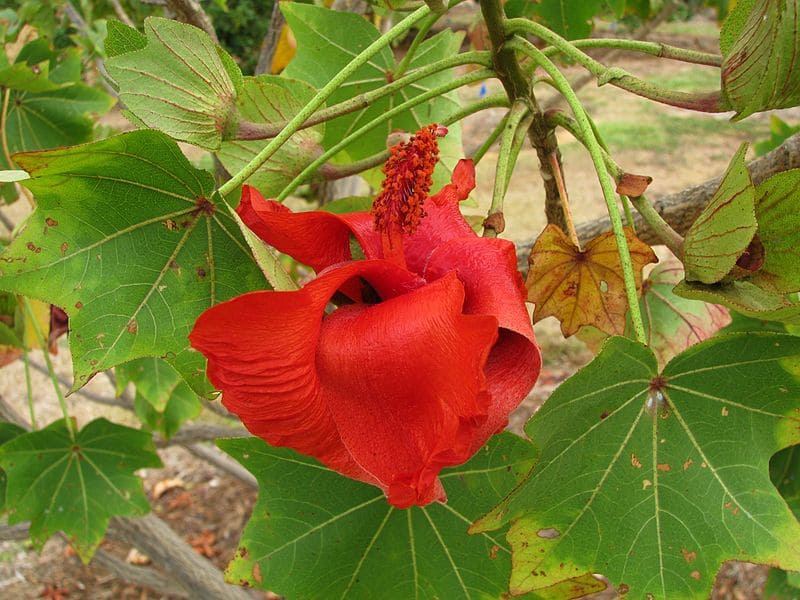 Image Source: Wikimedia
5. Middlemist red flower
Middlemist red flowers can only be seen in two locations, namely a greenhouse in the UK and a garden in New Zealand. The flowering plant was important to Britain from China nearly 200 years ago and after some time it was completely extinct from China and cultivated in the gardens of London. The flower blooms in autumn, winter, and spring. It was named after John Middlemist and vividly colored petals attract bees for pollination and propagate via cuttings and seeds. The tea oil obtained from the plant is known as edible oil which is used for cooking and seasoning various dishes. The leaves of the plant are used in traditional Chinese medicine which is useful in the treatment of asthma and cardiovascular disorders.
This majestically beautiful flower is the rarest flower in the world with only two examples left in the world one in London and the other in New Zealand. Brought by the botanist John middlemist from China to the UK in 1804, this is a stunningly beautiful flower that looks like a rose and has a deep pink color with a showy flower head. However, in 1999 scientists identified the middlemist red flower growing among a collection of other Camellia flowers. Also, this beautiful flower is found among lush green foliage that grows on the middle mist of Red Camelia.
Also Read: Top 10 Beautiful Birds That Are Blue In Colour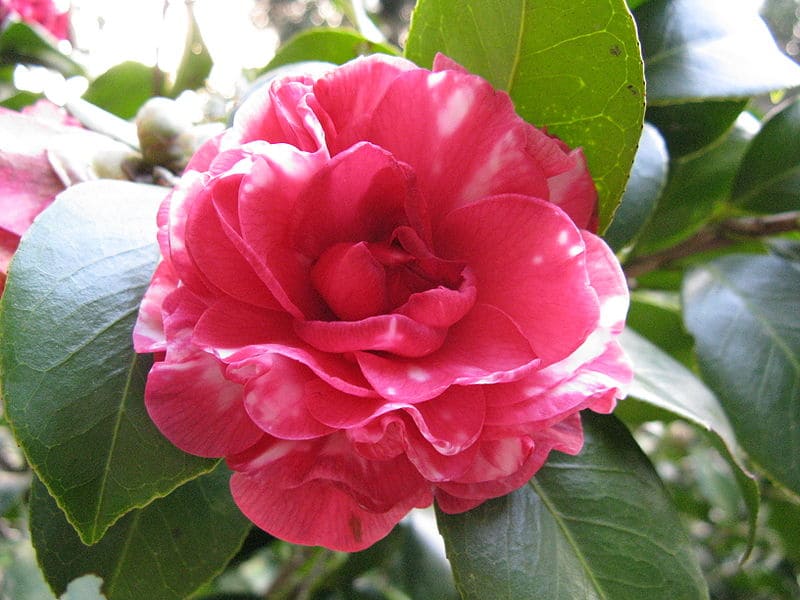 Image Source: Wikimedia
6. Hydrangea
Hydrangea also known as hydrangea or hortensia is a flowering plant native to Asia and the Americas. The genus has around 70 to 75 species of flowering plant and it is native to southern and eastern Asia and mostly found in China, Japan, Korea, the Himalayas, and Indonesia. The species differ in shapes, sizes, and even blooming periods of the flower.
There are even some species that have two types of flower in their flowerheads but one thing should be taken care of that do not eat it, they are moderately toxic. Almost all the flowering plant is white in color but some species appear in blue, red, pink, light purple, and dark purple. The flower species was first discovered in Japan and the colors of the flowers are affected by the aluminum ions in the soil.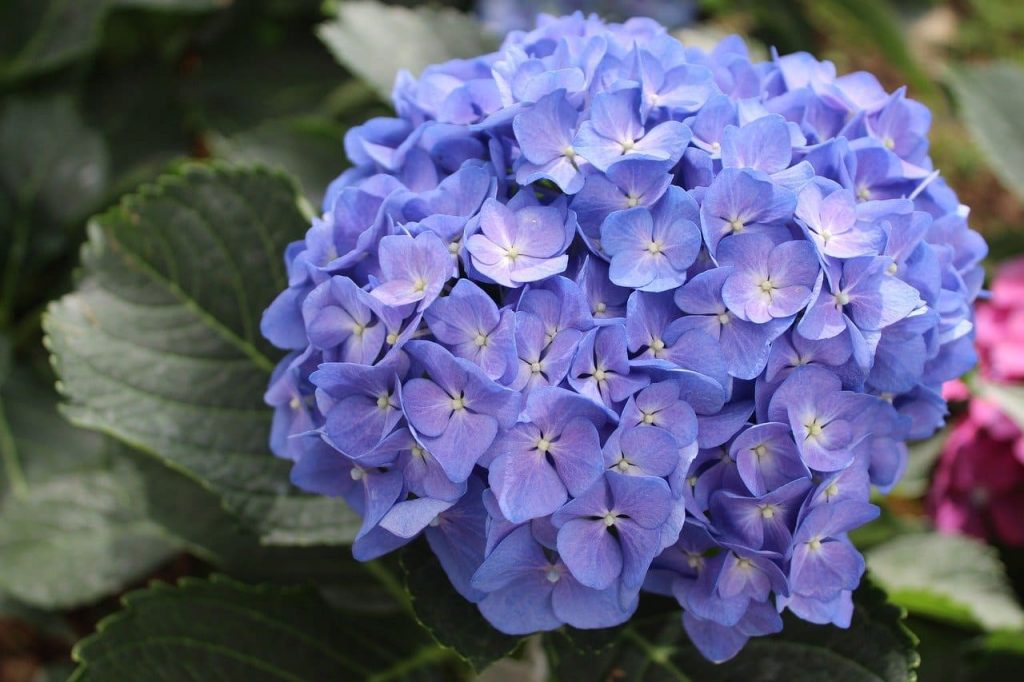 7. Red campion
Red campion also known as red catchfly is a herbaceous flowering plant that belongs to the family Caryophyllaceae. The flowering plants are native to central, western, and northern Europe, and locally in southern Europe. Now, the flowering plant has even been introduced in Iceland, Canada, the US, and Argentina.
As of now, it is only grown in the gardens of Gibraltar and London, and that too in only a few numbers. It is also protected by the law of Gibraltar since it is endangered. It has five petals that were deeply notched at the end, narrowed at the base and all go into an urn-shaped calyx.
Also Read: A List Of 10 Different Types of Flowers In The World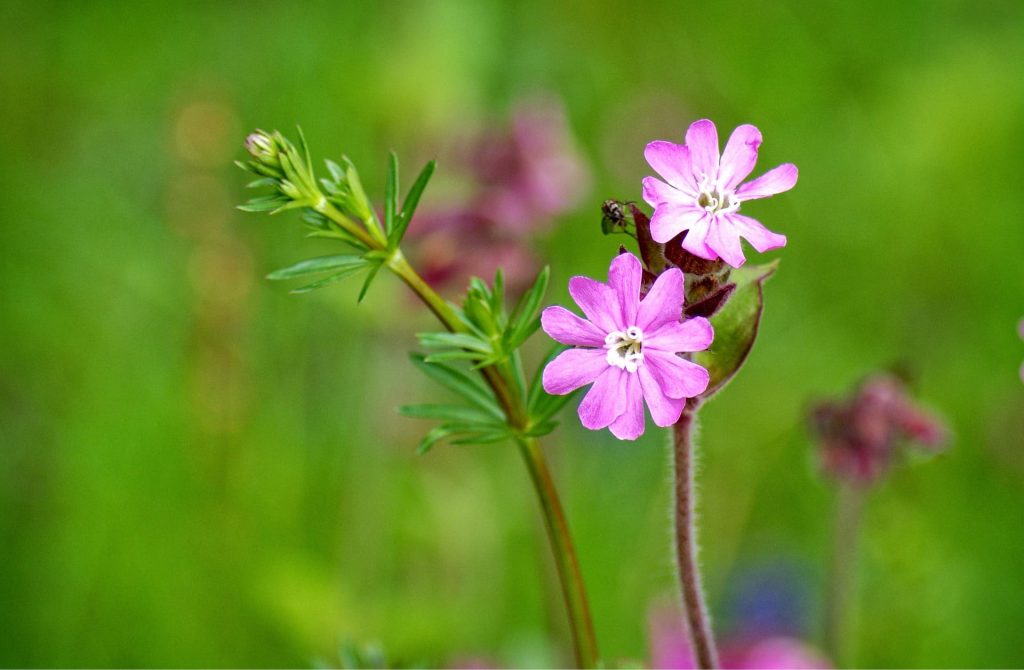 8. Kadupul Flower
Kabul Flower is native to Sri Lanka also known as the princess of the night, queen of the night, or Dutchman's pipe cactus. Sometimes, it is also known as a night-blooming cereusin the tribe Cereeae. The flower can be best grown in the early summer. It will blossom only at night and wilts before dawn. The appearance of the flower is white-yellow colored and it grows around 10 to 30 cm in diameter. Kadupul Flower belongs to the cactus family and its history is associated with Japan where it is also known as the Gekka Bijin or "Beauty under the Moon".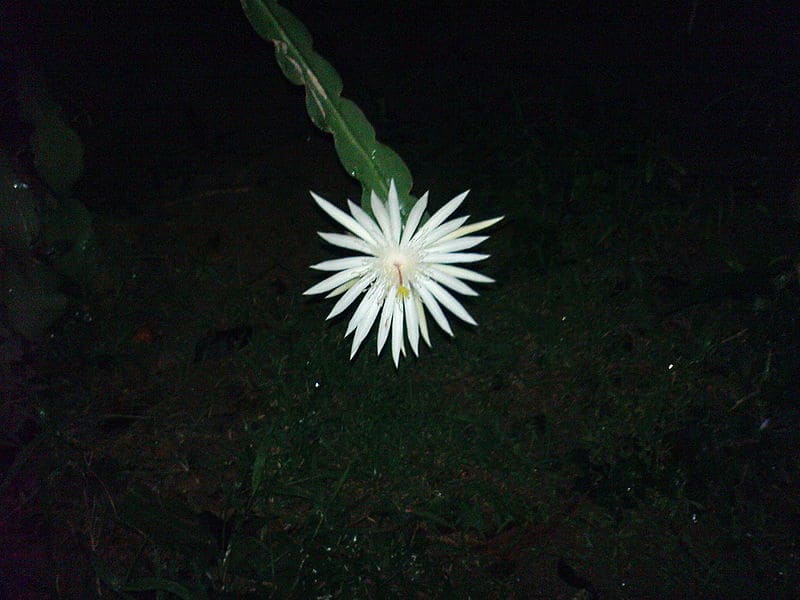 Image Source: Wikimedia
9. Jade Vine
Jade Vine is also known as an emerald vine or turquoise jade vine where the flowering plant is endemic to the tropical forests of the Philippines. The stems of the flower can reach upto 18 m in length and are locally known as Tayabak. The species is closely related to beans such as kidney beans and runner beans. One of the rare flowers in the world scientifically known as Strongylodon macrobotrys, it can be easily pollinated by birds and bats. It is endangered because of the deforestation of rainforests in the Philippines. The flowers are pollinated by bats by drinking nectar from the flowers while brushing the top of their heads against the pollen.
Belonging to the family of Pea and beans, Jade Vine is only found in the rainforest of the Philippines. Jade Vine is a claw-shaped flower mainly found in blue and light green colors. Also, it can grow up to 3 meters in size and shows luminous quality at night. Jade Vines are also known as emerald or turquoise vines. Moreover, it is a stunningly beautiful flower and when the vines bloom, the flower clusters tangle down like bunches of grapes. But, due to deforestation and difficulties in propagating, the species of this majestic flower has really become extinct and is now one of the various plants in the world.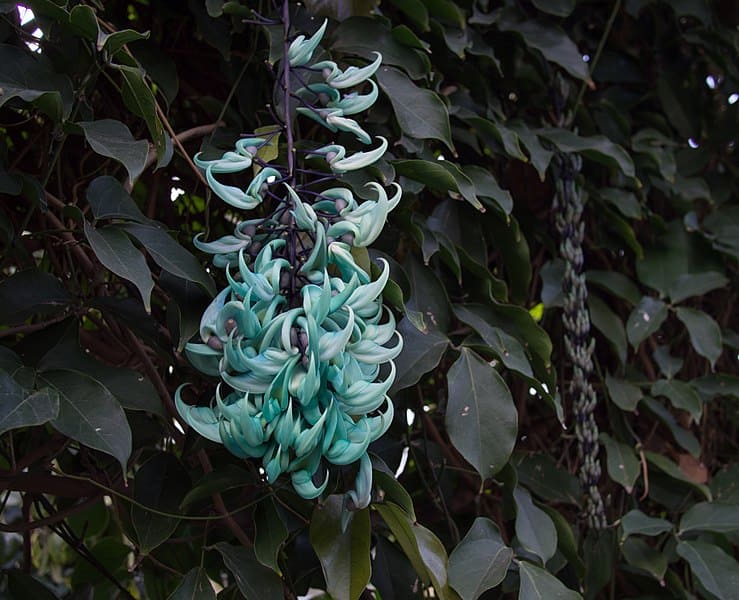 Image Source: Wikimedia
10. Rafflesia arnoldii
Rafflesia arnoldii is a rare flowering plant that belongs to the genus Rafflesia. This is the largest individual flower in the world and is known for its strong and unpleasant odor of decaying flesh. The flower species is native to the rainforests of Sumatra and Borneo. It is also one of the three national flowers in Indonesia, the other two are the white jasmine (Jasminum sambac) and moon orchid (Phalaenopsis amabilis). It is also known as the corpse flower and in the year 1993, t was officially declared the Presidential Decree.
Rafflesia is a rare parasitic flower with no roots, stems, or leaves. It has the world's largest bloom and is considered one of the rarest flowers in the world. Rafflesia Arnoldii has five huge petals with whitish dots all over them. Also, it has a stinky smell that mainly attracts carrions for pollination. Rafflesia Arnoldii is found mainly in the low-lying Rainforest and Islands of Indonesia as it is the national flower of Indonesia.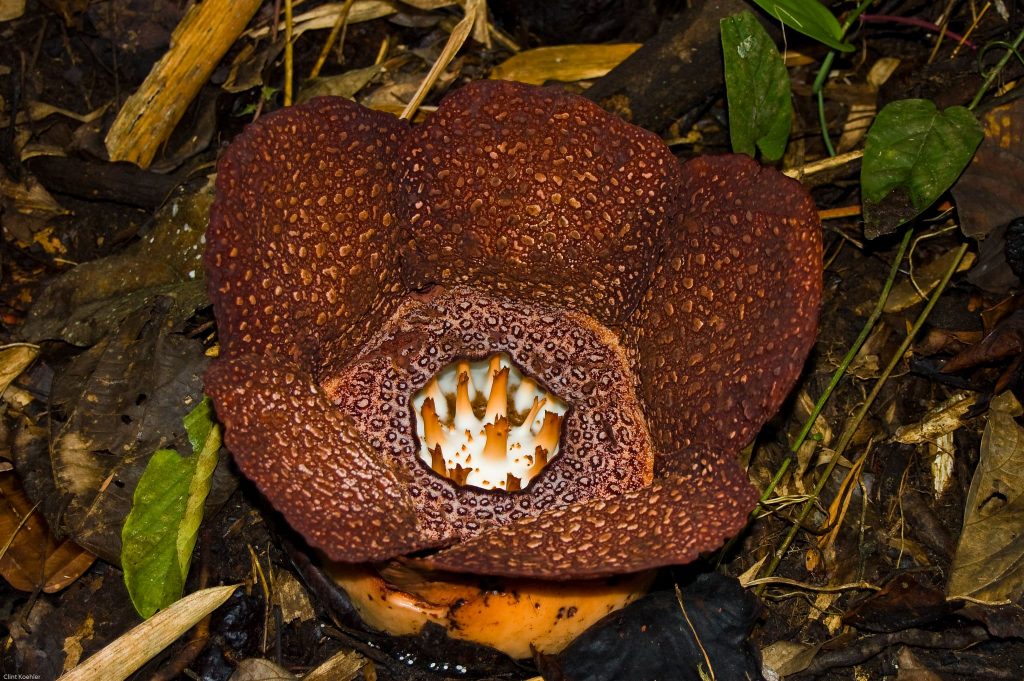 Image Source: Clint
11. Pitcher Plant
Pitcher Plant is carnivorous plants having modified leaves that are known as pitfall traps (used for trapping prey). The flower is named so because it has a shape of a pitcher that helps it is consuming its prey without any difficulty. It has a deep cavity filled with digestive liquid in which it captures its prey. Also, the pictured plant is considered rare because it has stunted growth and low seed availability and is found only in the deep rainforests of the Philippines.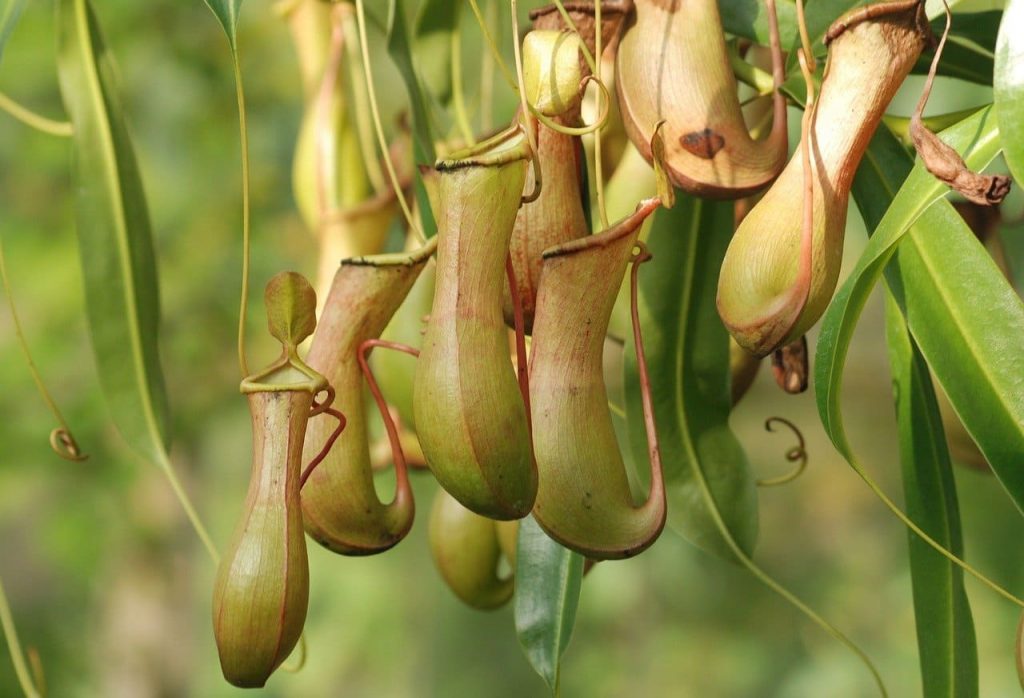 12. Yellow and Purple Lady Slippers
Belonging to the orchid family, yellow and purple lady slippers is a very rare flower species. It is a combination of yellow and purple with almost 75% of the total flower being yellow. The yellow and purple lady slipper is named so because it actually looks like a slipper with the lower third Petal forming an inflated lip or pouch, which is yellow in color with purple veining and some reddish-brown dots on the inside. Found mainly in London, the species of this majestic flower is also one of the most expensive flowers in the world.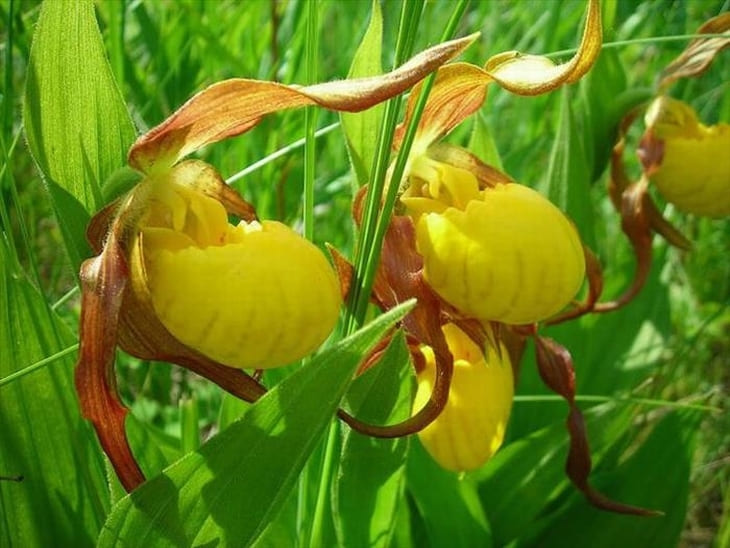 Image Source: Wikimedia
13. White American waterlily
White American water lily is a beautiful aquatic plant floating majestically on a large leaf. This stunningly beautiful flower is about the shape of a star with yellow stamens in the center of the flower. Also, white water lilies have a very delightful fragrance and stunning beauty capturing everyone's attention. The distinguishing feature of this flower is how it opens during the day and closes at night. But, this beautiful aquatic plant has become rare and is on the list of plants "Of Special Concern". It is one of the rare flowers in the world.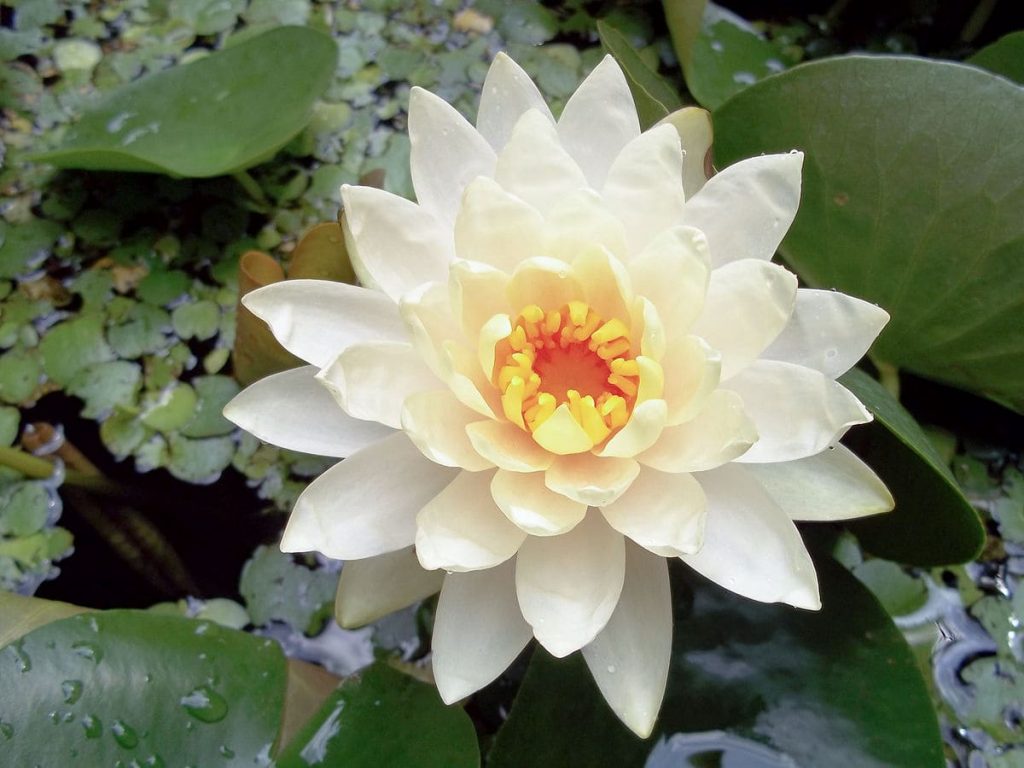 Image Source: Wikimedia
14. Ghost Orchid
The ghost Orchid is one of the rare flowers that look like a web-like flower native to Cuba and Florida. The flower loves to thrive in high temperatures and high humidity and this is the primary reason that makes it one of the rarest flowers in the world. The unique feature is that the plant does not have any leaves. It is scientifically known as Dendrophylax lindenii and it does not depend on photosynthesis and even does not manufacture its own food.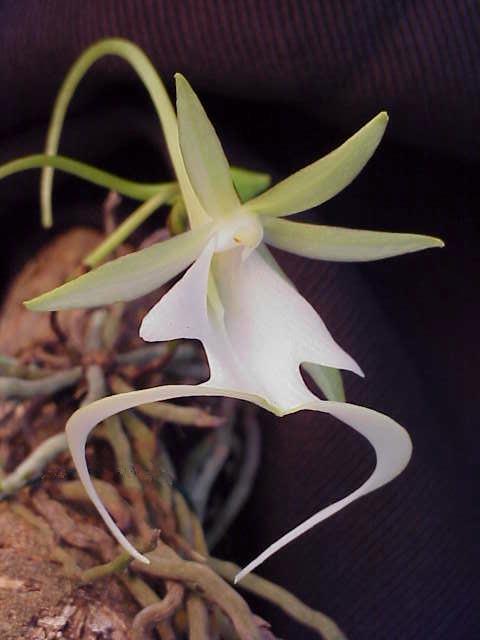 These are the rare flowers in the world. Kindly share and do post your comments.