Bell Rock is on the Red Rock Scenic Byway (SR 179) and unmistakable. It's huge bell shape towers over the Village and makes it easy to spot.
Bell Rock is reputed to have very strong vortex energy and many feel the strongest energy is located on Bell Rock's north slope. Parking and trails are clearly visible at the Bell Rock turnoff, just north of the Village. There are several trails, like Bell Rock Pathway and Bell Rock Trail, that are wide and fairly easy. Courthouse Loop is 4 miles long and more difficult. Remember to always bring water on a trail!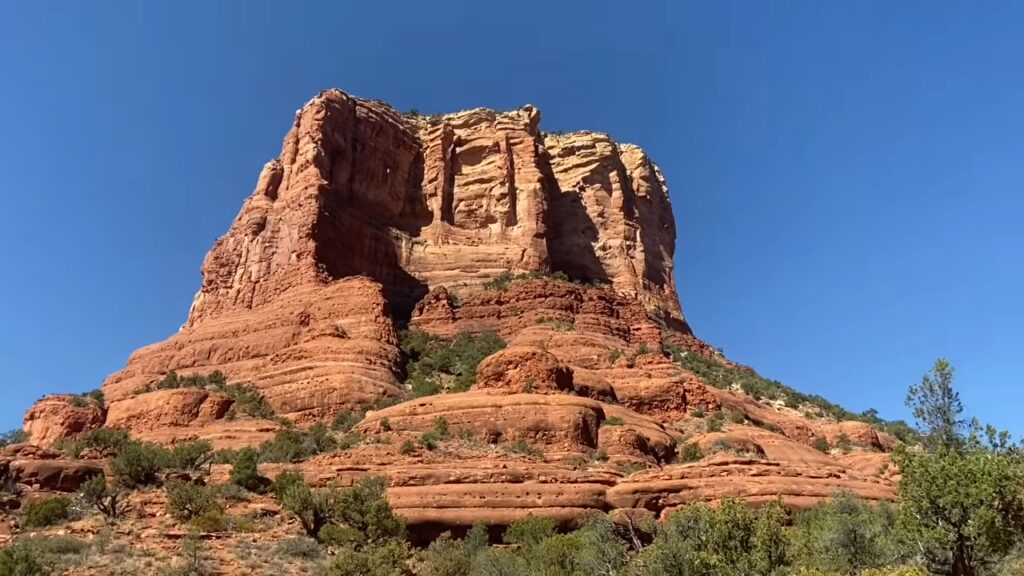 Bell Rock is one of Sedona's most known meditation sites. It is viewed by many as an Upflow area (also referred to as Electric or Masculine) that is best for serenity and solving problems from a higher (spiritual) perspective. For decades seekers from around the world have used Bell Rock for contemplative reflection and inspiration.
Bell Rock has lots of history, starting with the Yavapai Indians, whose hunter-gathering ancestors began roaming the area six centuries ago and believed the red rocks were the bodies and blood of huge monsters. The legend goes Shaman hero Skatakaamcha slew the monsters, including a giant bird that lived on a mountaintop (some say Bell Rock).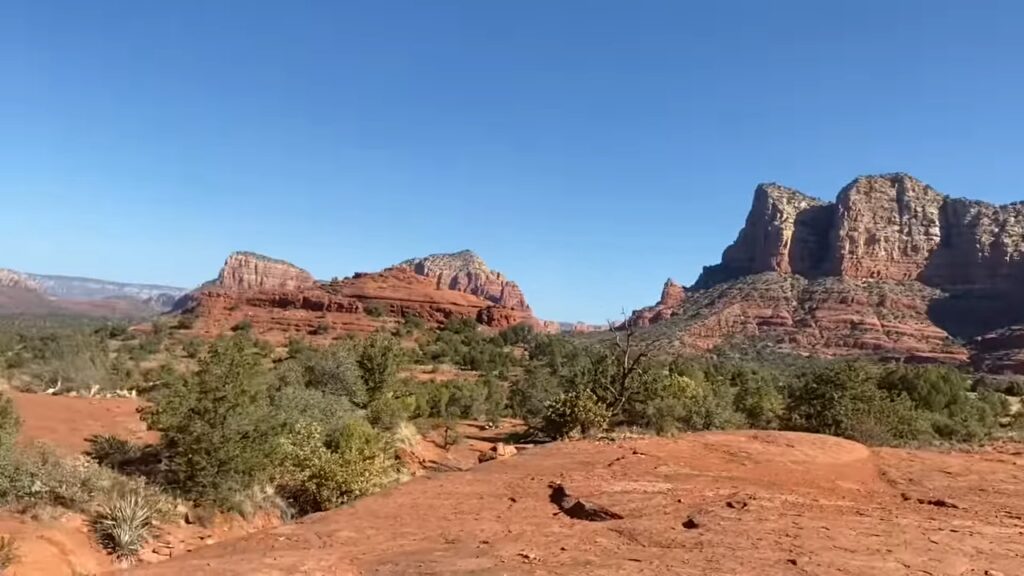 In 1987 over 5,000 "New Agers" gathered here to be part of the worldwide Harmonic Convergence, waiting for Bell Rock's top to open and reveal a rising spaceship.
Some visitors still expect otherworldly sights, but the more enlightened go home understanding that communion with the outer landscape can help you understand the one within — that's what we call a true Sedona "souvenir."