The Ross Maxwell Scenic Drive is 30 miles long, and it leads to the Castolon Historic District and Santa Elena Canyon. This is a beautiful road that showcases numerous historical and geological features the region is famous for, and it is an absolute joy for all adventurers and lovers of beautiful sceneries.
This road offers a wonderful journey through one of America's hidden gems – Big Bend National Park winding along the Rio Grande. This park is full of beautiful sights, and the Ross Maxwell Scenic Drive is one of the most efficient ways to enjoy many of them from the comfort of your vehicle. We have a lot of topics to cover regarding this scenic drive, so without further redo, let us get into it.
Where to Make Stops on Ross Maxwell Scenic Drive?
As Ross Maxwell Scenic Drive is packed with attractive locations and natural beauties, it is only logical to make as many important stops as you can during this ride. In this article, we will present you with some of the most interesting locations to stop on this road, from south to north.
Given the fact that this is a United States national park, it is very easy to navigate on the road since all of these locations are clearly marked with signs. So, let us start with the list of the best stops to make.
1. Santa Elena Canyon Trail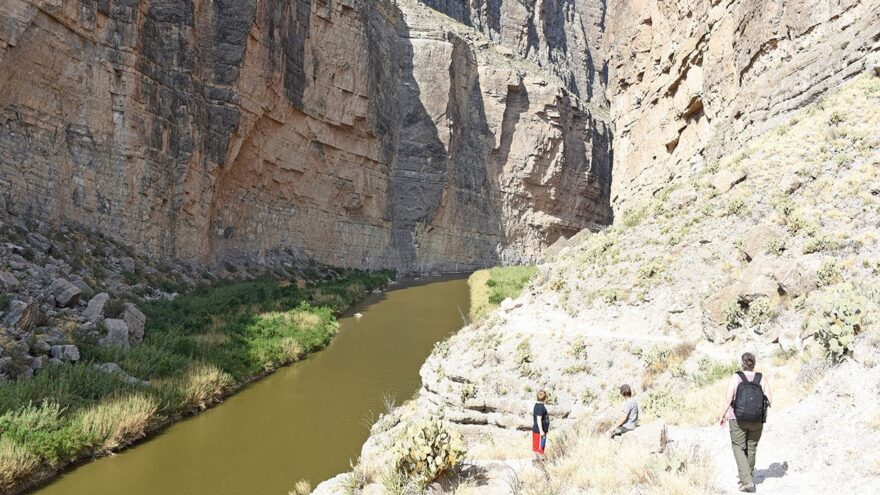 Ross Maxwell Scenic Drive's southern station is Santa Elena Canyon, and it is the first attractive location where you should definitely pull up. Here, you will get to see a 1.500-foot wall that has been pulled apart over time due to seismic activities along the Terlingua Fault.
At this location, you get a nice view of the Rio Grande River running through the narrow canyon walls, which creates a natural separation between the United States and Mexico. There is also a 1.4-mile hike that is pretty easy, especially for experienced hikers, and it can be completed in a bit more than an hour.
If you do not want to do the whole hike, there is a short five-minute walk you can take on flat ground, and as a reward, you will still get a spectacular view of the canyon's entrance which is truly a sight to behold.
2. Santa Elena Canyon Overlook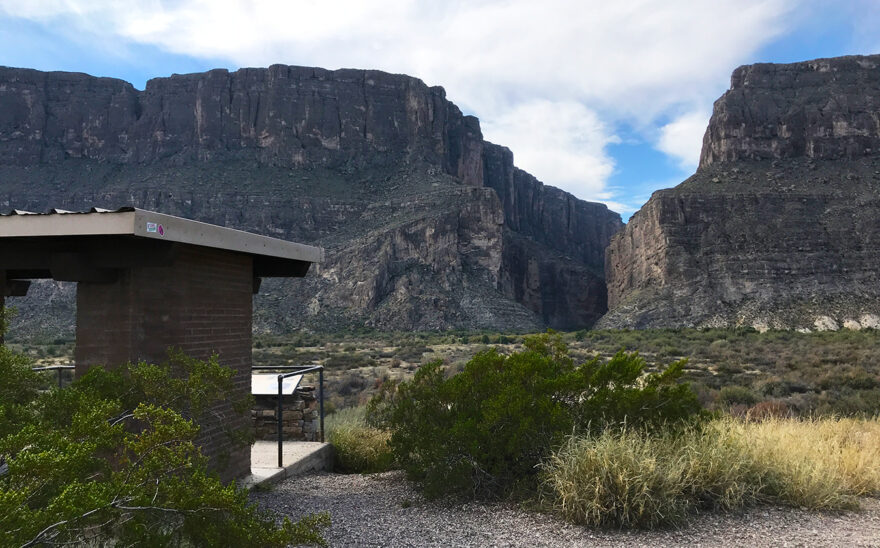 The first stop after Santa Elena Canyon you would want to make is a scenic viewpoint of the canyon itself. However, this will not take much of your time as it is a quick and easy stop to make, but very much worth it since you will get a different perspective of the canyon and soak in the beauties from a different angle. In case you are limited with time, this is a stop that you can skip.
3. Castolon Visitor Center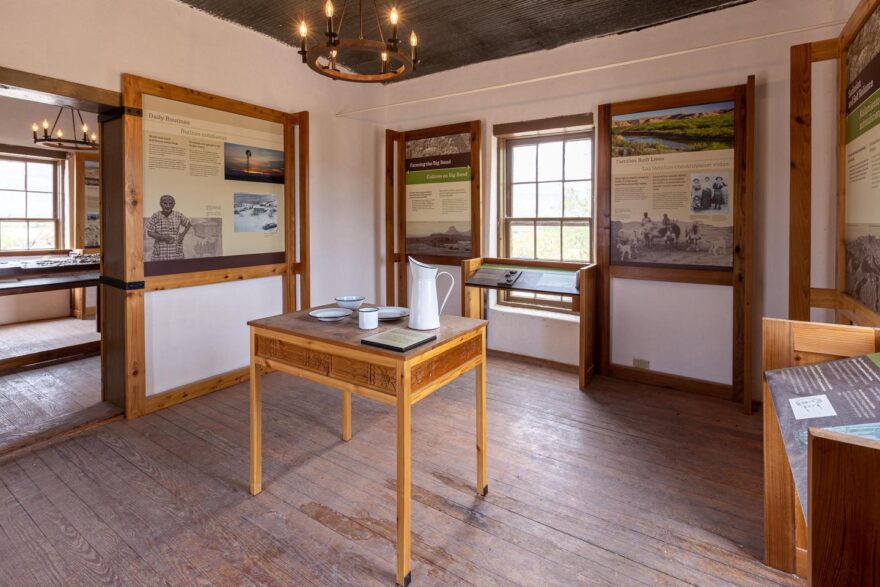 Located 7.8 miles east of the Santa Elena Canyon overlook, you will find the Castolon historic district, which is in close proximity to Cottonwood Campground. It is a historical place where you can learn more about an early 20th-century cotton boom from 1992 to 1942, which was run by businessman Wayne Cartledge.
Wayne grew roughly 100 acres of cotton, which totaled nearly one million pounds over his 20-year run. Nowadays, the only remnants on these grounds are some of his older cotton gin machinery, which separated seeds, increasing their value.
In 2019 there was a wildfire in Mexico that spread over the Rio Grande and burned multiple historical structures in Castolon. Still, it is a worthy stop to make, especially if you are a student of history and want to learn a bit more about the area.
If you want to grab a quick bite here, there is a nearby convenience shop, and you can sit and have a meal on the shaded picnic tables that are also very close.
4. Tuff Canyon Overlook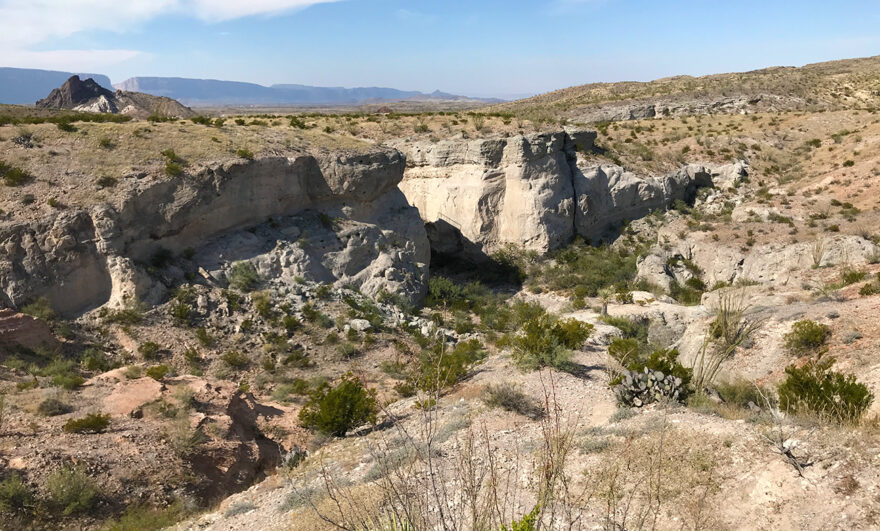 Once you leave the Castolon Visitor Center, you will have a 2.8-mile drive to the next worthy stop, which is the Tuff Canyon Overlook. It is a perfect place to see the Cerro Castellan mountain, Tuff Canyon, and the Santa Elena Canyon from a nice distance which is a great way to soak in this beautiful scenery.
For those who do not know, Tuff is a term that refers to compressed volcanic ash, and this canyon was named after it. There is also an easy one-mile Tuff Canyon Trail that runs through the gorge, and it takes between 30 and 60 minutes to walk it entirely.
5. Mule Ears Viewpoint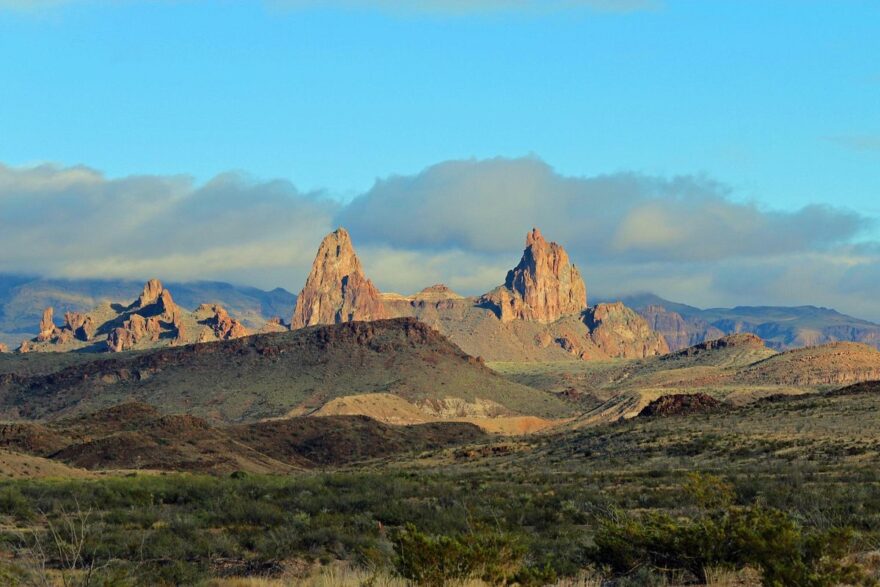 After you follow the road north from Tuff Canyon for a bit less than 5 miles, you will reach Mule Ears overlook. When you make the stop look down the south to spot Mule Ears Peaks, which are two spires of rock that make for a cool photo you can take, so bring a camera along.
There is also a fairly easy 3.9-mile Mule Ears Springs Trail you can take, and it begins from the parking lot, so it is very easy to spot. Keep in mind that this is a shadeless trail that goes through the desert and ends at the Mule Ears spring.
6. Lower Burro Mesa Pour-off Trail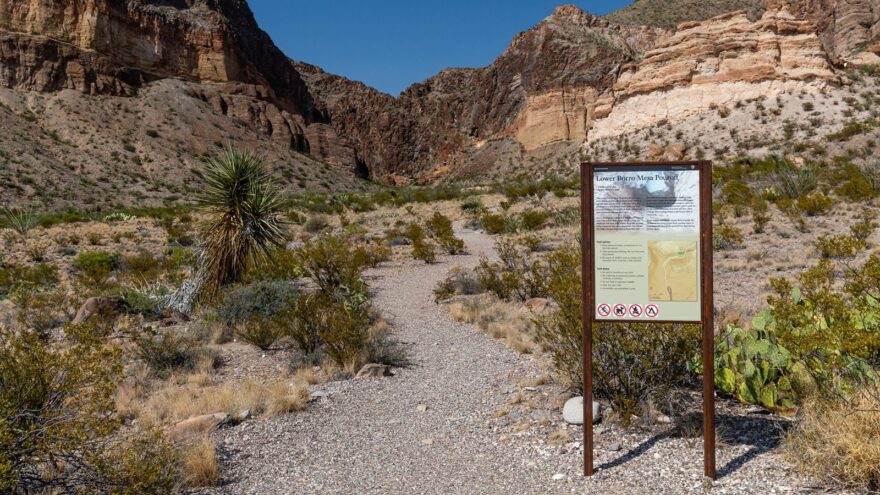 When you take a 6.2-mile drive north from Mule Ears, make a stop at Lower Burro Mesa Pour-off Trail. It is a nice stop to make, especially for adventurers that enjoy hiking. This trail is also easy for those that are not so enthusiastic about hikes since it stretches a mere one mile.
This trail follows a gravel creek bet into a box canyon and ends on a 100-foot high pour-off that is naturally carved by Burro Mesa's summer rains. This pour-off is a seasonal waterfall, which means that it is dry during the off-season and prone to flooding during the seasons that have longer periods of rain.
This is one of the most important things to note since you should always be aware of the forecast when visiting this area, especially if you plan to hike. The trip is very much worth it since the scenery is truly fantastic.
7. Sotol Vista Overlook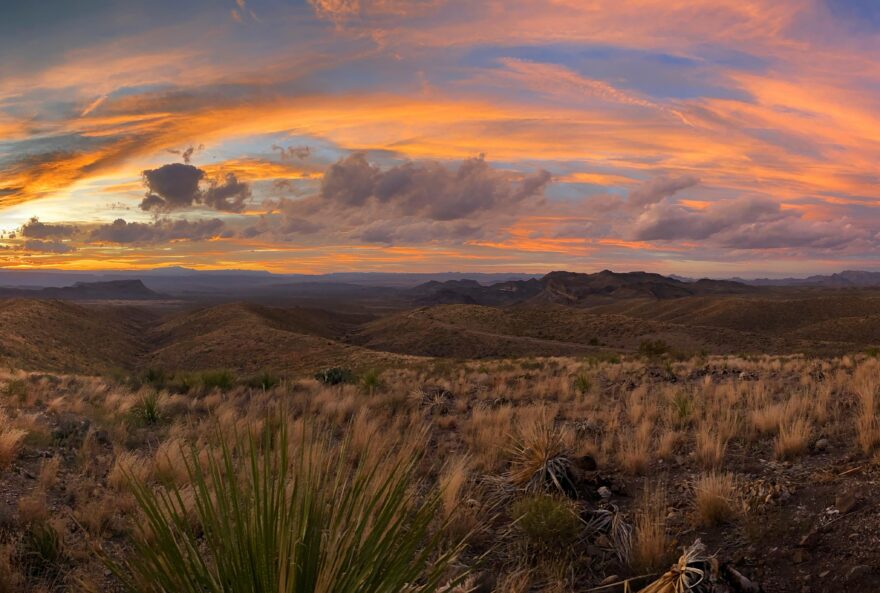 Once you soak in these sceneries, continue your travel further north for about 5.4 miles to reach Sotol Vista Overlook. It is a beautiful viewpoint that offers a jaw-dropping look at Big Bend National Park, and it is a worthy stop, make and take some photos.
When you reach this location, you can enjoy some stunning views of the south. You can see the Santa Elena Canyon in the distance. There is also a spacious parking area, making it easy to stop at this tourist-favorite location.
8. Homer Wilson Ranch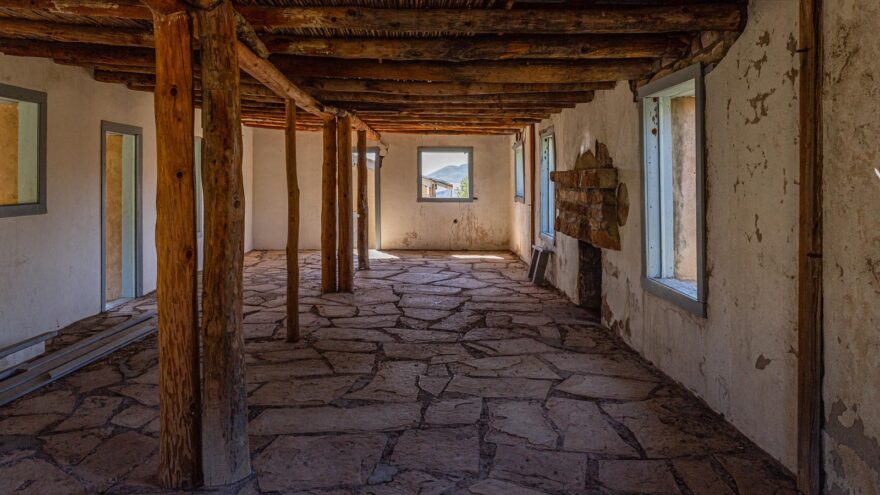 For the next worthy stop, you will only need to drive for a few minutes further north, where you will find a viewpoint of the historic Homer Wilson Ranch, which was abandoned all the way back in 1945.
What makes this stop so special is the fact that you will be able to see the end of the 11.5-mile Blue Creek Ranch Trail run between the Ross Maxwell Scenic Drive and this ranch. You can also get a closer look at the old buildings and take pictures of this historic location.
9. Upper Burro Mesa Pour-off Trail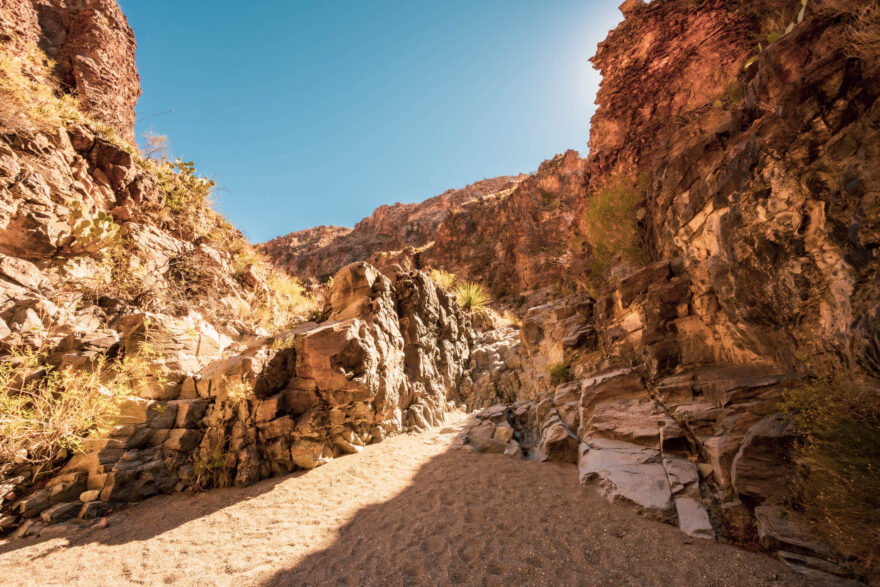 You will require less than a mile drive from Homer Wilson Ranch to reach the next stop, which is worth of time. That stop is Upper Burro Mesa Pour-off Trail, and it is a moderately demanding 3.5-mile hiking trail that does not require a lot of time to complete (approx two hours).
The end of this trail is the same pour-off you can see from the Lower Burro Mesa Pour-off trail, and the only difference is that you can now have a better look and get a better view since you can see it from above.
10. Sam Nail Ranch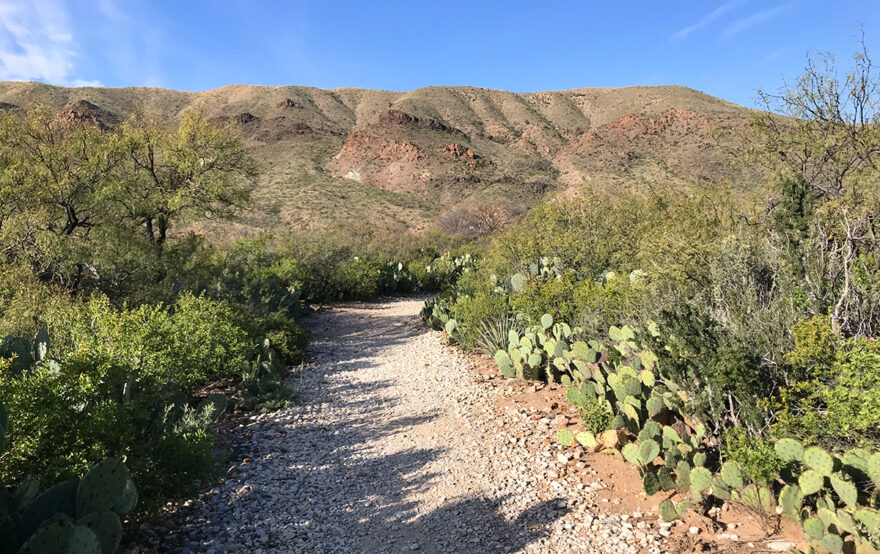 Last but not least is the Sam Nail Ranch which is a final point of interest on the Ross Maxwell Scenic Drive and presents you with a short trail that is half a mile long. It stretches around an old two-room home built by Sam Nail back in 1916.
It is a ranch located around 3.6 miles north of the Upper Burro Messa Pour-off Trail, and it is the last spot on our Ross Maxwell Scenic Drive tour. It is a road tour that will not disappoint, especially if you are a hiking and driving enthusiast.
Final Words
This concludes our list of the best stops on Ross Maxwell Scenic Drive. It is an adventurous road filled with historical and natural riches that are characteristic of this region and presents you with some nice resting points.
We hope you like our list and that it will inspire you to make this road and hike at each stop because it is certainly worth the effort and time and will provide you with some gorgeous views and adventure. Check it out when you are in the area, and we guarantee that you will not regret it.