Prey Birds, also known as raptors are one of the most fascinating creatures that primarily hunt and feed on vertebrates. Raptors are well known for their sharp eyesight, intelligence, and powerful beak capable of tearing flesh. Rank at the top of the food chain, prey birds have amazing trades and capabilities. They are widely spread across the world and are found in a variety of habitats. So, here is a list that encompasses some of the largest birds of prey on earth including condors and vultures.
Largest Birds of Prey
1. Andean Condor
Andean Condor is a very large broad-winged soaring bird, found commonly in the Andes mountains and Pacific coast of Western South America including Bolivia, Chile, Colombia Ecuador. Andean Condor is among the largest birds in the world. It is a blackbird with greyish white wing feathers, a white fringe of feathers around the neck, and a pinkish head and neck. Also, Andean condors have the longest wingspan of any raptor and are the only new world vulture in which the males are visibly different from the females (males have a large com on their heads which is lacking in females).
Also Read: Top 10 Amazing African Birds In The World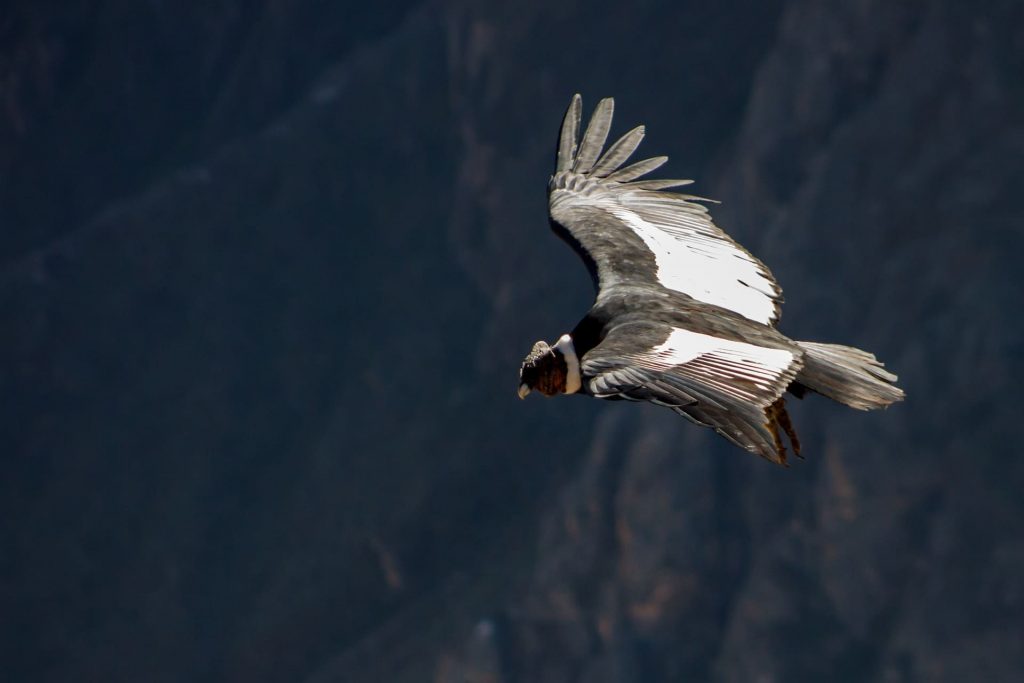 2. Lappet Faced Vultures
Lappet Faced Vulture is massive with a bullish, naked, square head, a bulky bluish-yellow beak, and wrinkled loose skin (lappets) on the face. Also, it is one of the most aggressive African birds and possesses one of the strongest beaks having the tendency to tear off the skin, tendons, etc. However, the population of this species is decreasing very rapidly and it has also been listed as endangered. Moreover, like all other vultures and condors, these large birds are scavengers on carcasses and soar over large areas searching for food using vision and scent.
Also Read: 10 Extinct Birds In The World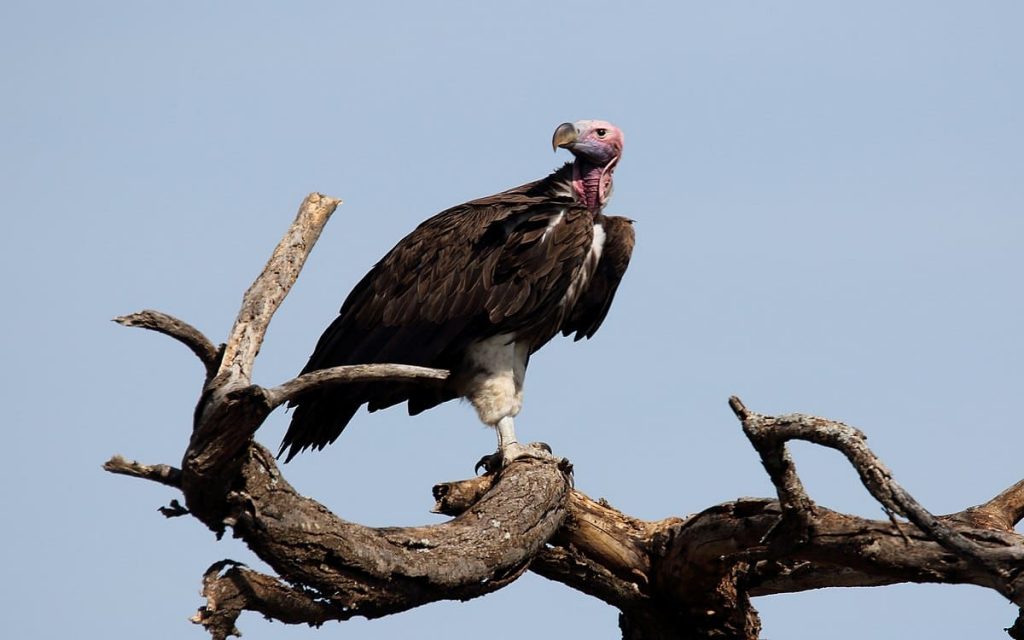 Image Source: Wikimedia
3. African Crown Eagle
The African crowned eagle is a large bird of prey found commonly in sub-Saharan Africa. Also, known as crowned eagle, it is a large, boldly-marked, crested Eagle with a long tail and broad wings. Also, it is recognized as the most powerful and ferocious raptor in sub-Saharan Africa. It is interesting to note that this beautiful hunter possesses unusually large talons and strong legs and is also able to kill by crushing the skull. Moreover, African Crown eagles usually live in wooded areas of rocky hills and narrow riverine strips only rarely ranging into the savanna surrounding the hills.
Also Read: 10 Different Animals That Start With V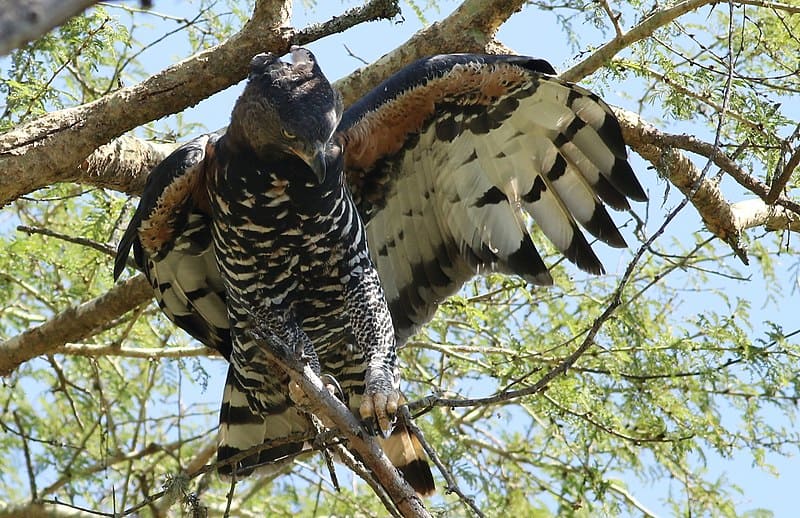 Image Source: Wikimedia
4. Philippines Eagle
Often recognized as one of the world's largest and most powerful birds of prey, the Philippines Eagle is a large bird only found on four islands in the Philippines, namely, Luzon, Samar, Leyte, and Mindanao. It has a brown and white color plumage and a shaggy crest. Also, it is known by the name the monkey-eating eagle because it has the ability to carry off monkeys as prey. The Philippine Eagle is the world's longest Eagle species with a body measuring over 3.3 feet in length and weighing up to 18 pounds. However, this species is facing extinction due to hunting and habitat loss. It is one of the most beautiful eagle species in the world.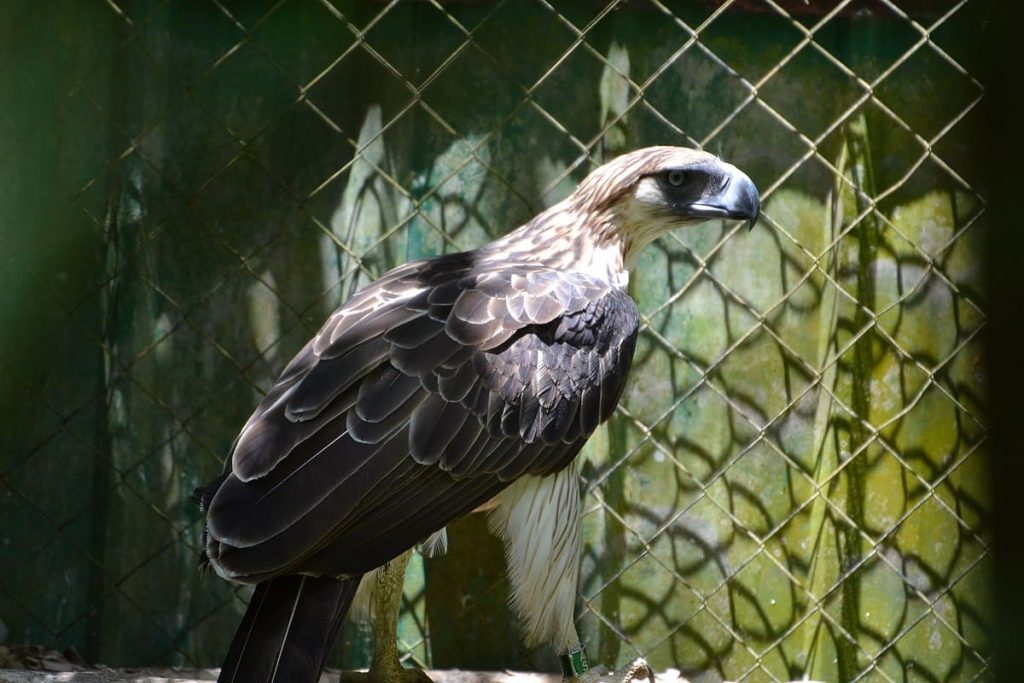 Image Source: Wikimedia
5. Lammergeier
Also known as bearded vulture, Lammergeier is the most extraordinary exchange in the world. Like all other vultures, Lammergeiers feed on the remains of the dead but they feed on bones rather than flash. It is interesting to note that bearded vultures are the only known vertebrate whose diet consists almost exclusively of bones(80-90%). Lammergeier has albatross-like wings shape and a long diamond-shaped tail. Also, they have long black bristles at the base of the bill and are most commonly found in high mountainous regions.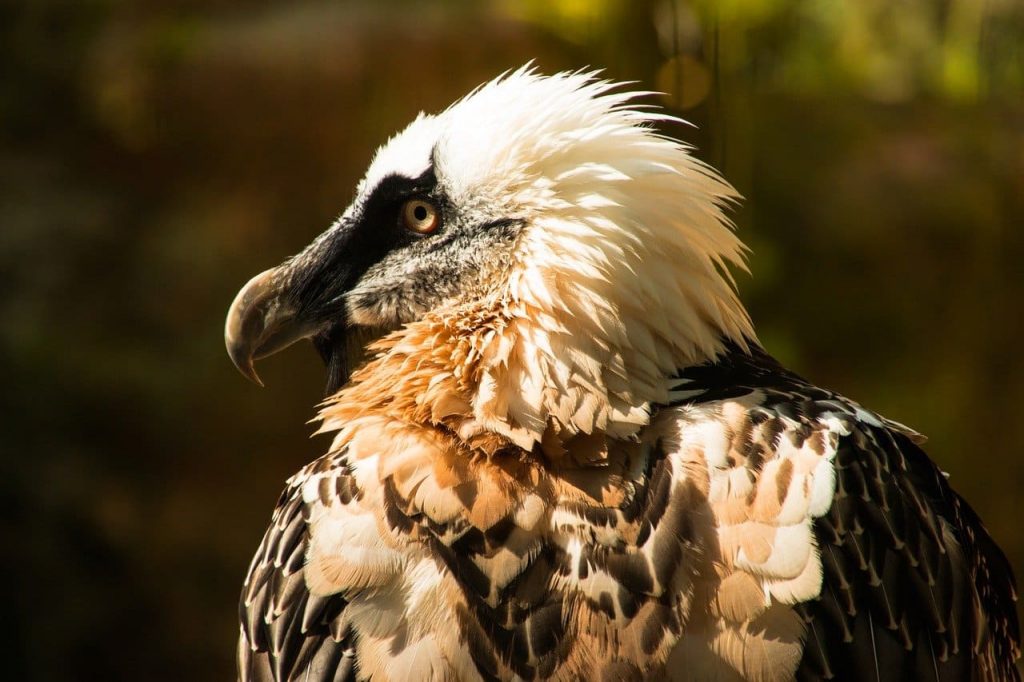 6. Steller's Sea Eagle
Steller's Sea Eagle is a large bird with a large head and massive Orange bill, snowy-white tail, belly, and shoulder patches. Often called the world's most magnificent bird of prey, Steller's Sea Eagle is dark, impressive, and the largest of all and the heaviest known eagle. This majestic bird species is named after the German naturalist George Wilhelm Steller. Also, it is an easily portable eagle and is commonly found in coastal Northeastern Asia. However, it is listed as vulnerable on the IUCN's red list of threatened species.
Also Read: Top 10 Smartest Talking Birds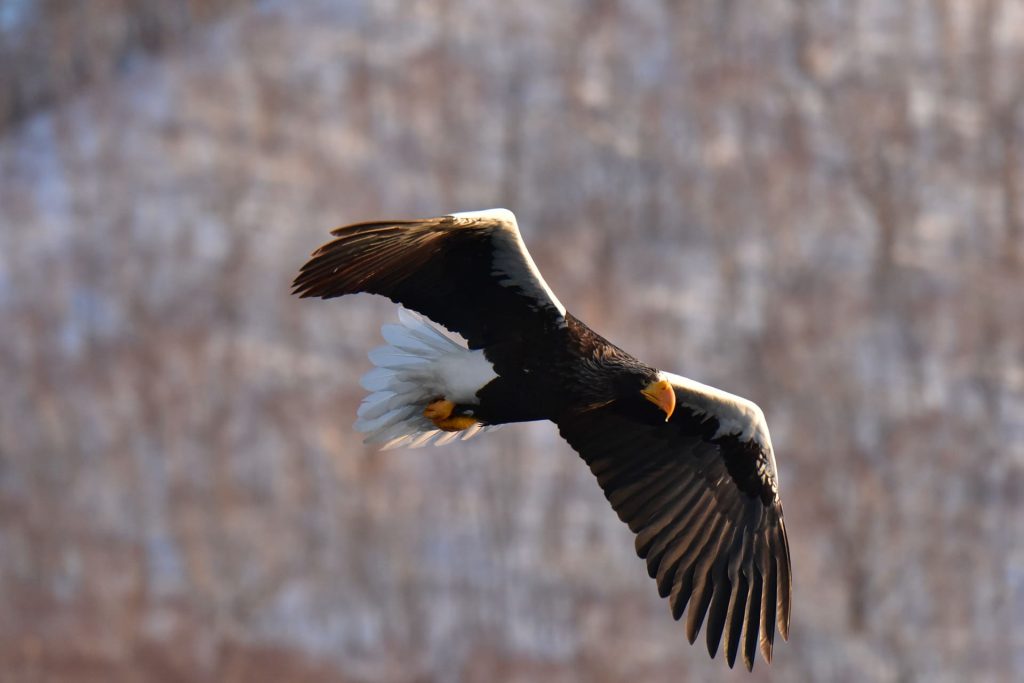 7. Himalayan Vulture
Listed as the near threatened on the IUCN Red List, the Himalayan vulture is a regal raptor found commonly in steppes, valleys, and mountainous regions. It is a huge bulky vulture with a stout bill, loosely feathered ruff, long wings, and a short tail. This large scavenger is a huge vulture and is perhaps the largest and heaviest bird found in the Himalayas. Also, they are native to the uplands of Central Asia ranging from Kazakhstan and Afghanistan to Western China and Mongolia.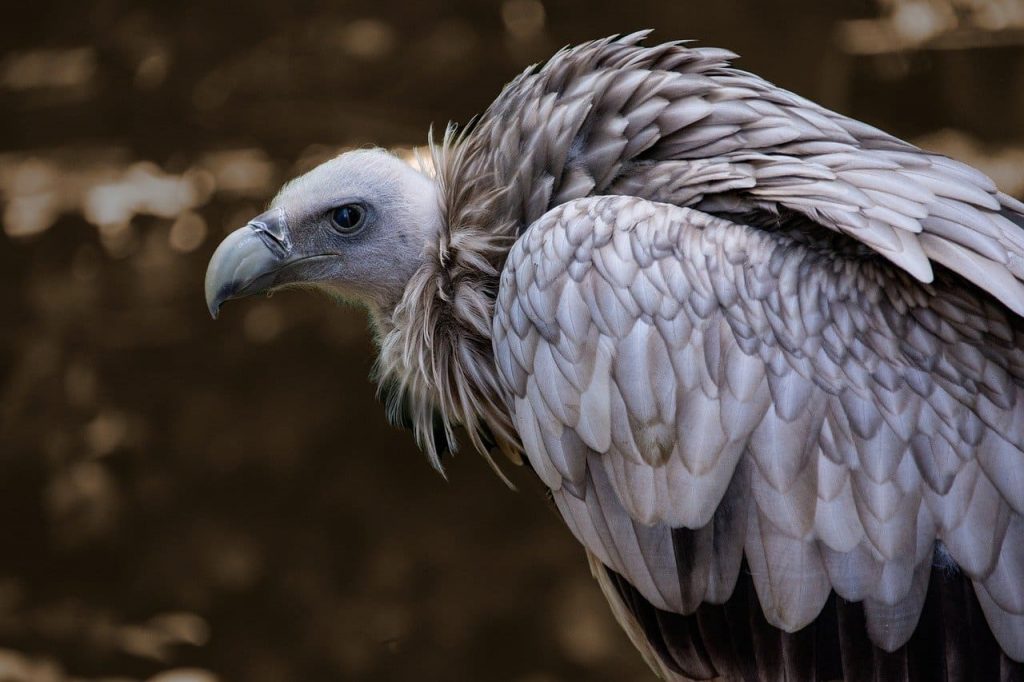 8. Eurasian black vulture
The Eurasian black vulture is a large raptorial Bird distributed throughout much of temperate Eurasia. It is one of the largest flying birds in the world and the second-largest bird of prey adjust after Andean Condor. Also, they are preferably the inhabitants of hilly mountainous habitats and are also found in thick forests, open terrains, and semi-deserts. It is interesting to note that these vultures have a very long lifespan for a bird and are able to live at least 20 years. However, they require large areas and suitable food resources for continued survival.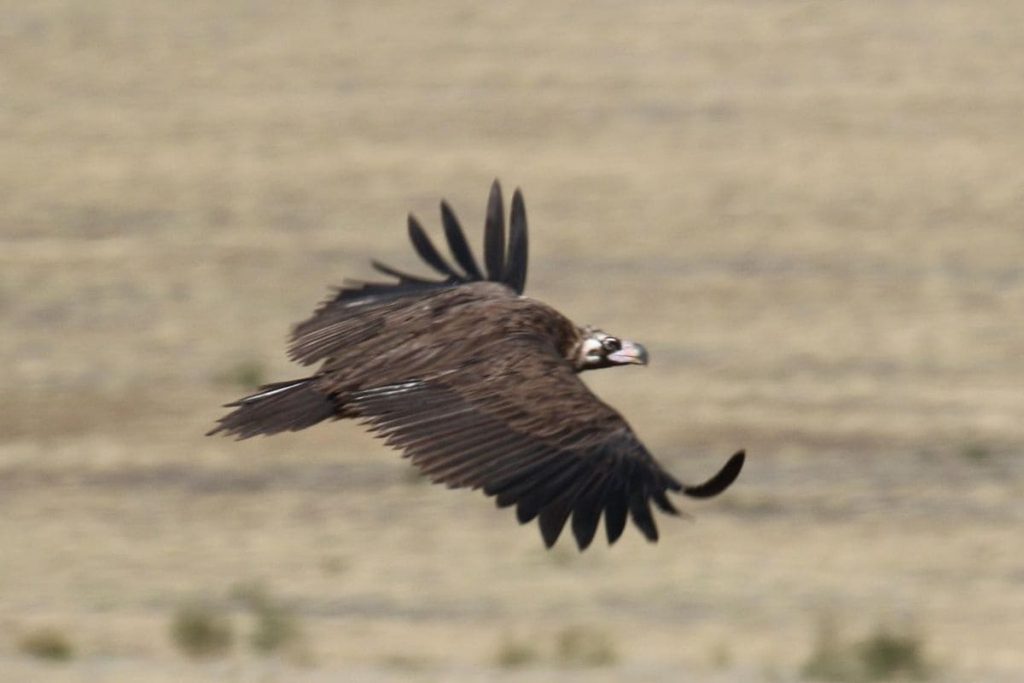 Image Source: Wikimedia
9. Harpy Eagle
The Harpy Eagle is a new tropical rainforest species, that commonly prefers to live at lower elevations to find prey and large trees for nests. This legendary bird species is dark grey from above, paler from below, and also dark breast band. Also, it is among one of the largest eagles in the world, commonly seen perching in the canopy or flying across a road or river.
However, it is native to the rainforest of Central and South America. Moreover, they feed on a wide variety of prey but primarily on medium-sized mammals such as sloths and small monkeys. The Harpy Eagle population is declining very rapidly because of habitat loss and this has pushed them into the near-threatened list.
Also Read: 10 Biggest Spiders In The World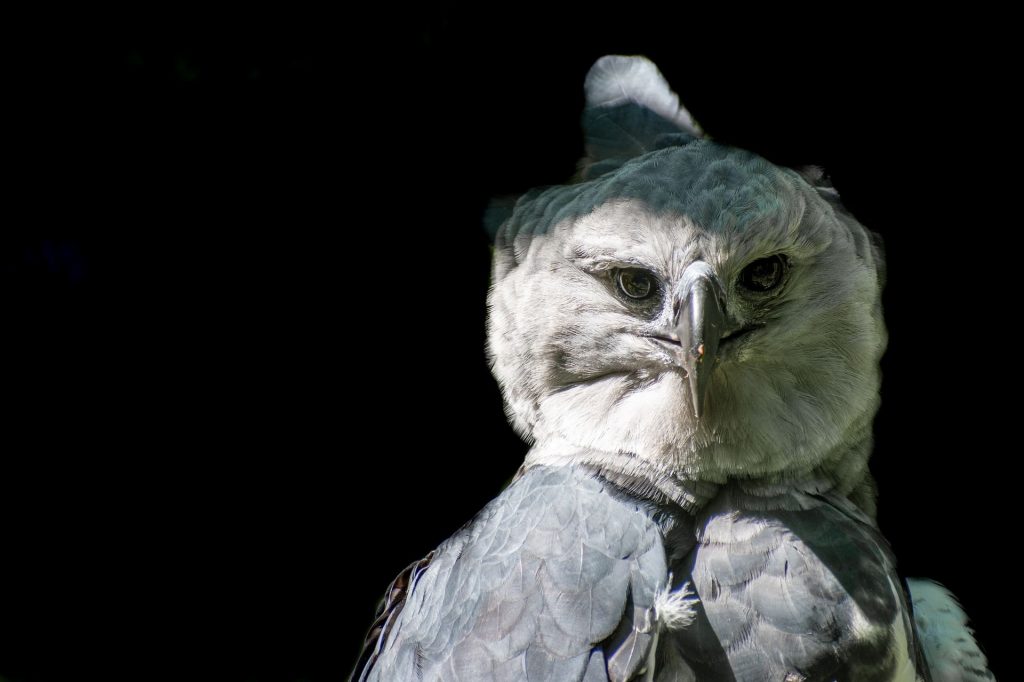 10. California Condor
Most popularly regarded as the largest flying bird in North America, California Condor is a majestic bird species. California condors are almost black, with bold white wing linings, and a reddish-orange head, neck, and a crop. Also, these magnificent Thunderbirds are well known for their enormous black wings and extraordinary eyesight, and inquisitive and engaging intelligence.
Moreover, their preferred habitats are cliff ledges, cave openings, and holes in very large trees such as sequoias, and redwood. Like all other vultures, they also feed on the remaining dead ranging from mice to beached whales.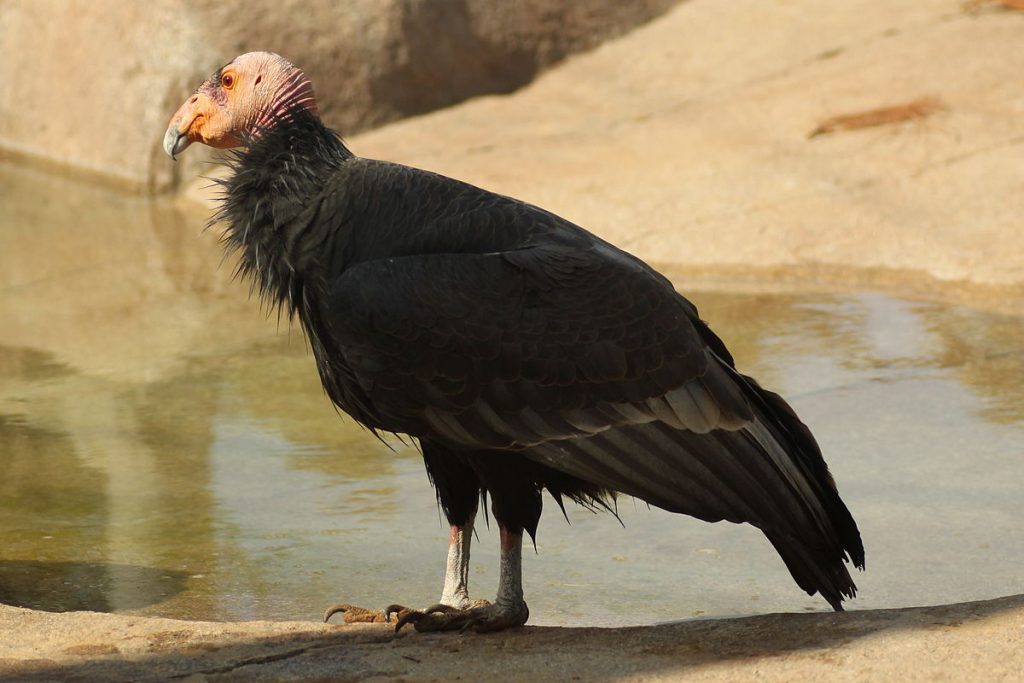 Image Source: Wikimedia
These are the amazing largest birds of prey on earth including condors and vultures. Kindly share and do share your comments.