"Beauty lies in the eyes of the beholder". It's a common saying which you may have read many times in books or novels. But what about the beauty which beholds the eyes looking at it. Humans have a tendency to look, create and preserve beautiful things. So, the creation of gardens is one example of this as we created them to look at and preserve the beauty of our nature. Today we are going to look at some beautiful gardens which looks beautiful and divine to all the eyes in this world,
Beautiful Gardens In The World
1. Kenrokuen Garden, Japan
Located in the Kanazawa city of Japan, Kenrokuen is one of the three marvels of Japanese Gardens. The name Kenroku-en means "Six attributes of a perfect garden". Considered the designers of their work, the gardeners here have mastered the skill of creating a breath-taking landscape within a limited space. The garden's development started in the mid-17th century and took almost 200 years to complete. The garden was developed by the Maeda clan, as back then it was a private garden neighbouring Kanazawa Castle, in the Edo period. The garden has almost 183 different species of plants, but the special places of attraction are: – the oldest fountain in Japan; Yugao-tei, a tea-house and the oldest building in the garden & a Karasaki Pine whose seed was planted by the 13th lord Nariyasu from Karasaki near Lake Biwa.
Also Read: What is Biodiversity and Why it is Important?
Image Source: Wikimedia
2. Keukenhof, Netherlands
If you think that botanical gardens are small, then Keukenhof Garden will prove you wrong. This garden is spread across 80 acres of land in the town of Lisse. The garden has captivating spring blossoms with amazing tulips, for which the Netherlands is well known. But the garden is only open to the public for a limited time, which is between March and May. Its history dates back to 1857 when it was redesigned by the famous architect Jan David Zocher along with his son Louis Paul Zocher. Finally, in 1949 a group of about 20 leading flower bulb growers came up with a plan to exhibit spring-flowering bulbs in this estate. The garden was made public in 1950, for the other citizens to admire its beauty. The popularity of the garden increased with a boom in the number of visitors in the first year itself. A total of 236,000 visitors came to the garden in its first year of opening.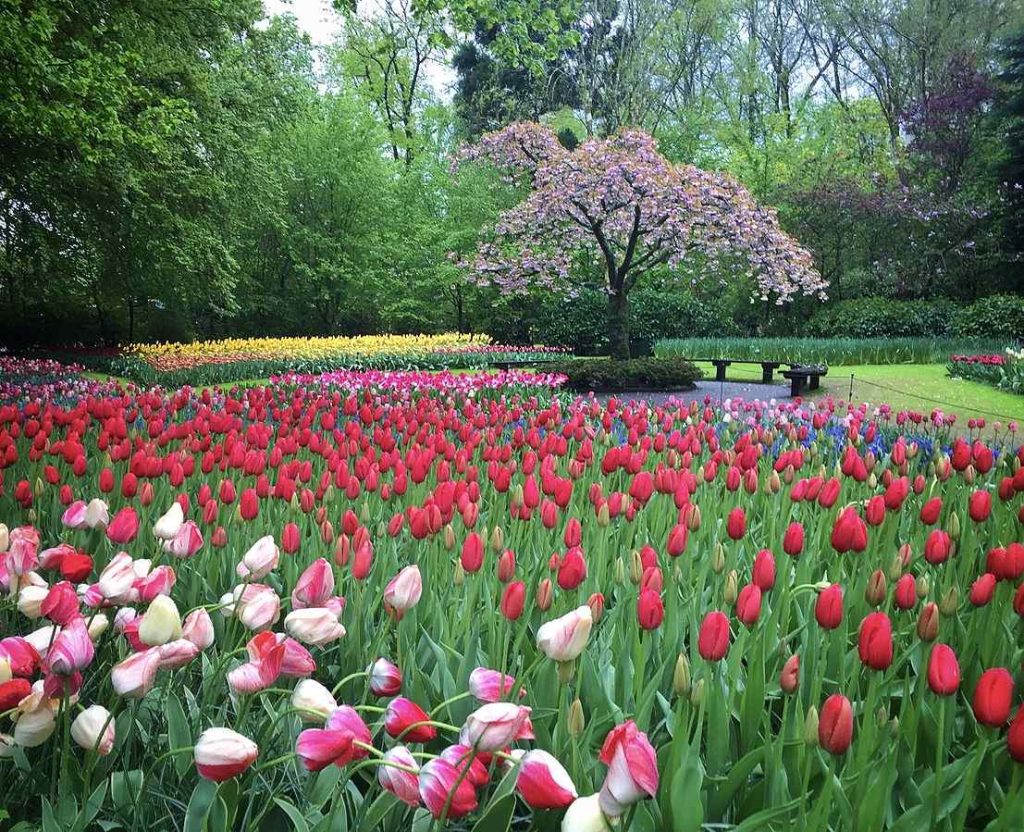 Image Source: Wikimedia
3. Nong Nooch Tropical Botanical Garden, Thailand
This garden, you can say, is the result of the human's dicey nature. At first, it was decided to make it a fruit garden but later they converted it into a nature reserve. It was in 1980 when the general public was allowed to visit this garden. It has 9 different divisions of display gardens in it like the French garden, European garden, etc. It also has a Cicada Gene Bank and a Science Research division for them only.
Also Read: 15 Famous Forests In The World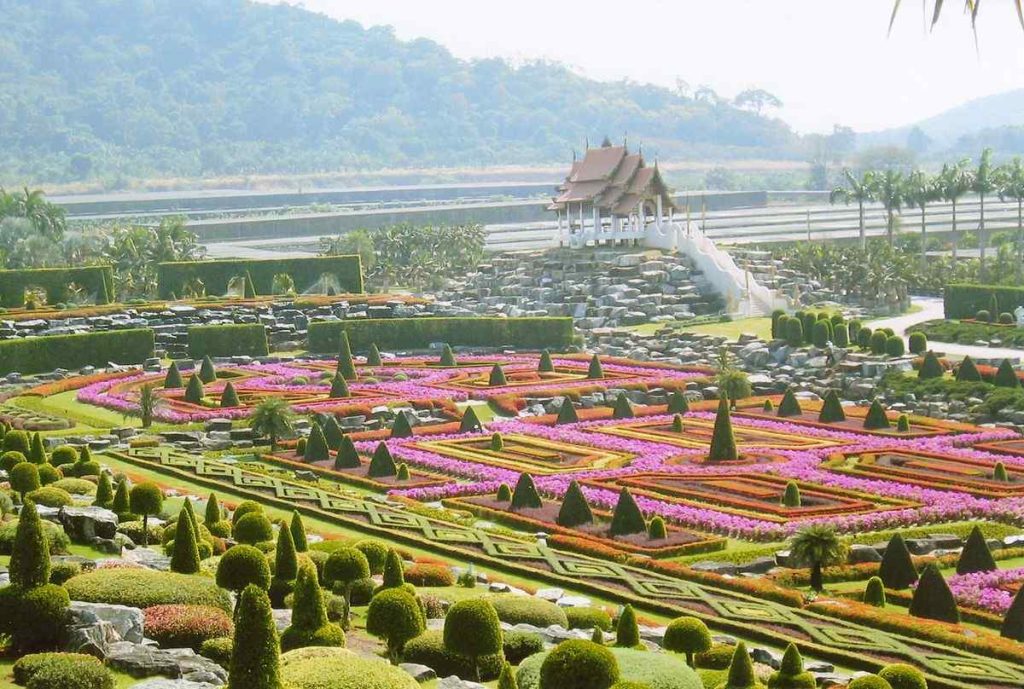 Image Source: Wikimedia
4. Gardens of Versailles, France
Do you know what's unfair? Talking about lovely gardens but not mentioning France. Our list of beautiful gardens will be incomplete if we miss the garden of Château of Versailles. The 2,000-acre wide wonderland is annually planted with 200,000 trees and 210,000 flowers. The designer of this art piece was André Le Nôtre, who designed it on the order of Louis XIV in 1661. The garden with the château/castle was listed in UNESCO World Heritage List due to its cultural importance during the 17th and 18th centuries. Annually about 6 million people visit this garden so if you want to come to visit, you are Bienvenu.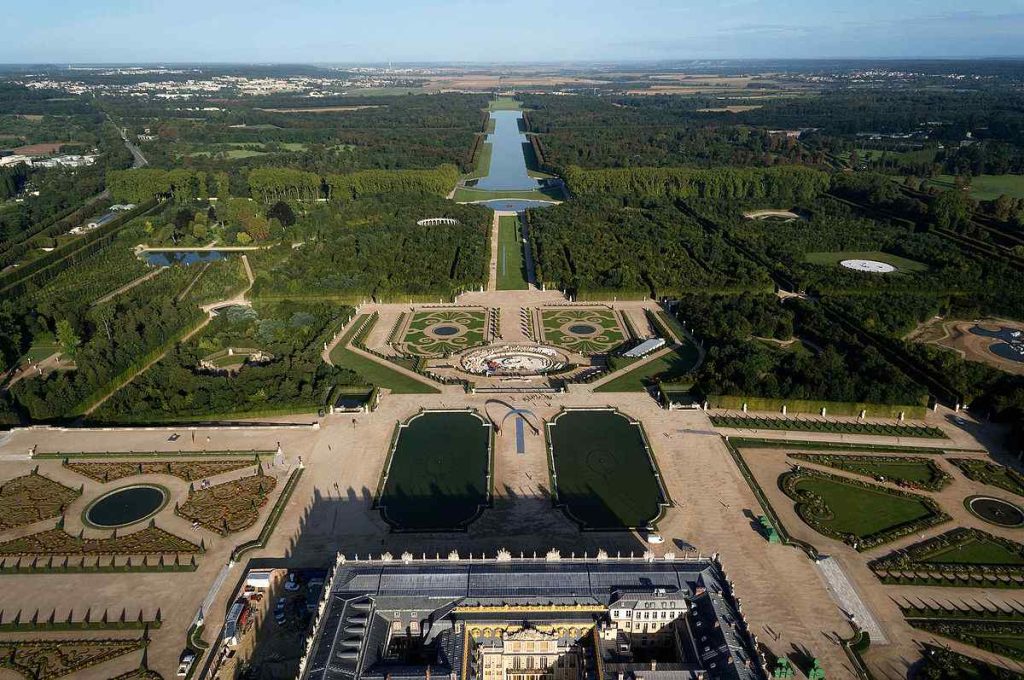 Image Source: Wikimedia
5. Kew Royal Botanic Gardens, United Kingdom
After France now let us move to the English soil. Apart from its beautiful greenery, this botanical garden also has an internationally reputed research division, where the Kew Royal Botanical Gardens are situated. Here you can see more than 35,000 variety of different plants, which serves as a tourist attraction as well as for research purposes. These gardens are open to the normal public throughout the year (except for Christmas and Christmas Eve). As a result, around 1 million people visit this botanical garden each year.
Also Read: 10 Greenest Cities In The World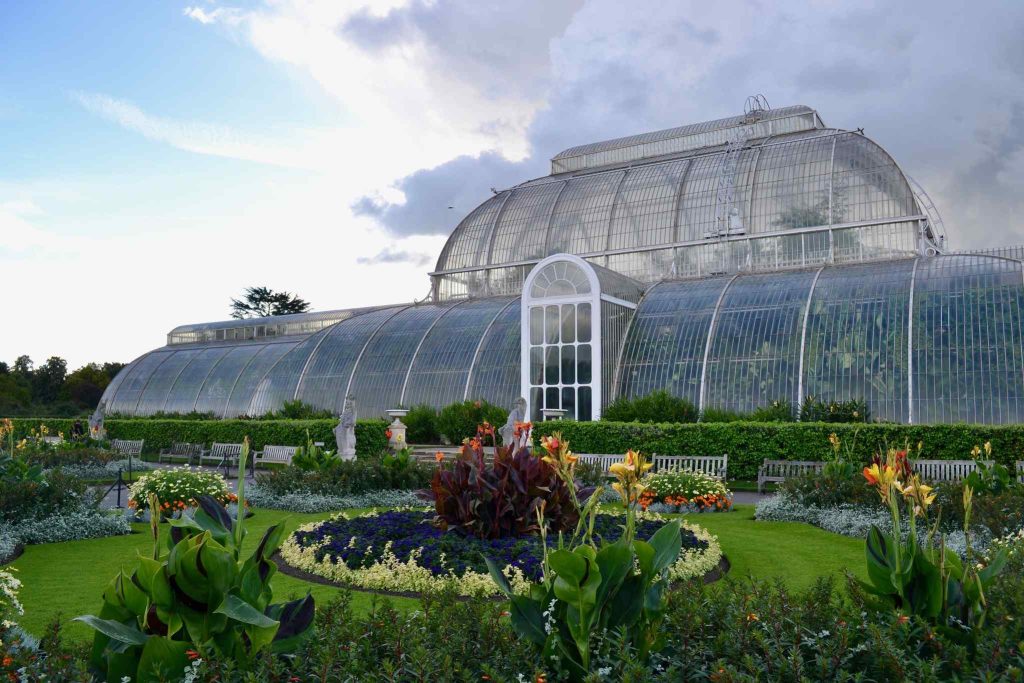 Image Source: Ashley Coates
6. Brooklyn Botanic Gardens, New York
As amazing as its location, the Brooklyn Botanic Garden is located in the heart of New York. Located on Mount Prospect Park in central Brooklyn, this garden was built only a century ago in 1910 on a 52-acre land. It holds over 14,000 taxa of plants. Tourists flock here to enjoy its pleasant cherry trees. If you think that only Japan has the most beautiful Sakura(cherry blossoms), then you should visit the Brooklyn Gardens once during its month-long blossom festival, where about 200 cherry trees take the center stage and give us a mesmerizing view.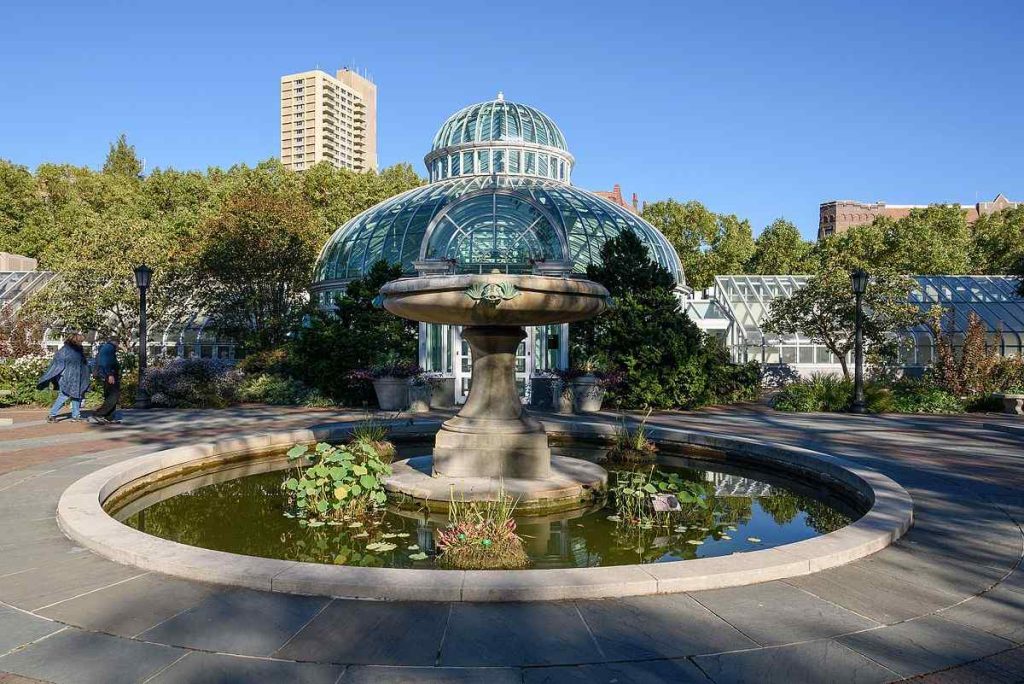 Image Source: Wikimedia
7. Jardin Majorelle, Morocco
The Jardin Majorelle Garden is an artistic landscape situated in Marrakech, Morocco. Established in 1923, this garden is famous for its beautiful architectural marvels and its stock of flora. It was built by the celebrated French Designer of that time; Jacques Majorelle and he took around 40 years to complete it. One of its prime features is the Cubist Villa built by, Paul Sinoir in 1930. It is visited by almost 700,000 people annually. This garden is the jewel of Moroccan Tourism.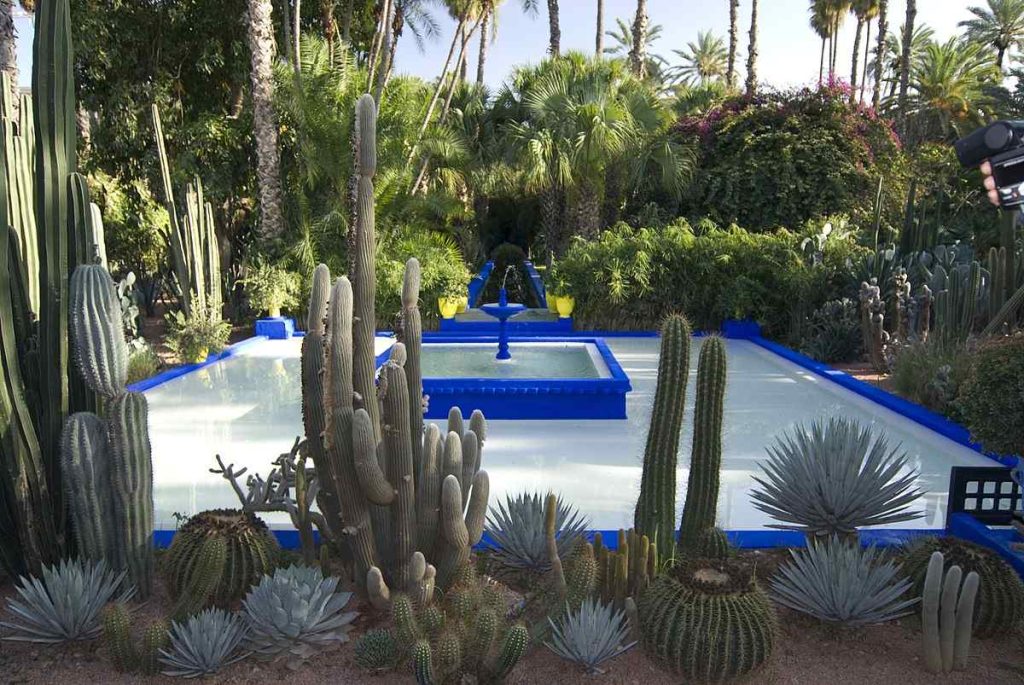 Image Source: Wikimedia
8. Kirstenbosch National Botanical Garden, South Africa
Sitting on the slopes of the Table Mountain, the Kirstenbosch National Botanical Garden was established in 1913 in Cape Town. The sole purpose of creating this garden was to protect South African Flora. The government allotted 90-acres of land for this botanical garden as part of a 1300-acre natural reserve.
Also Read: 10 Most Beautiful Flowers In The World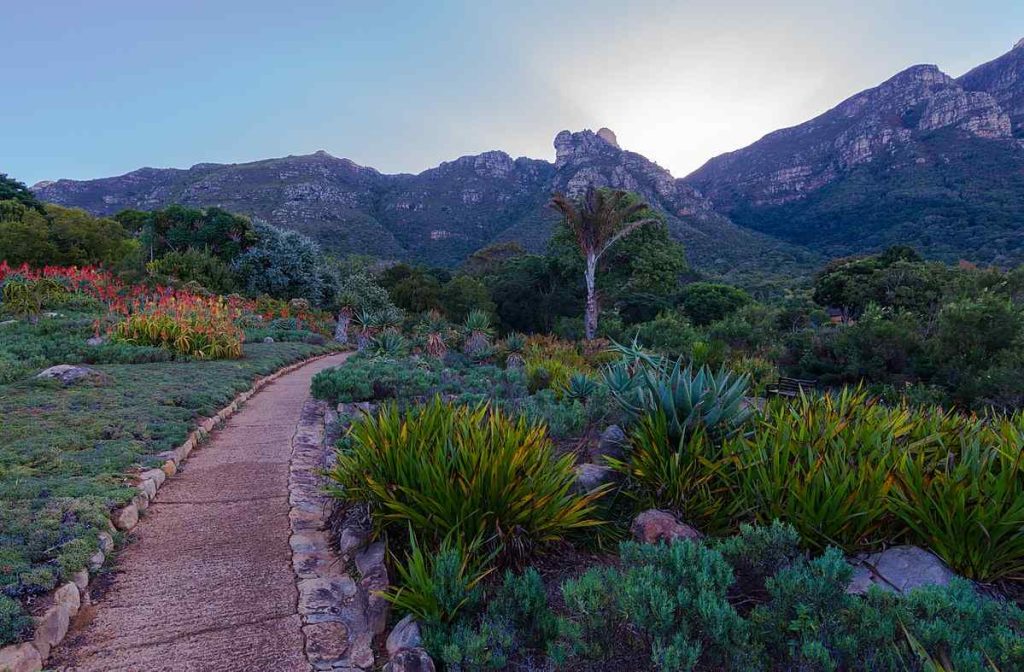 Image Source: Wikimedia
9. Villa d'Este, Italy
You may be thinking how does a Villa make it to this list? Well, this 16th-century Italian villa, is the home of an incredible garden with lovely and intriguing spots. Even if you ignore the 51 old and stunning fountains, the building itself is a scenic marvel; giving inspiration to many European gardens. Now, talking about the flora, the Villa d'Este has 30,000 plants in seasonal rotation, 150 old tall trees, 15,000 ornamental plants with some perennial trees, and many-many other rare plant species. You may add it to your bucket list for its beautiful scenery and diverse flora, along with that, its rich historic culture serves to be the cherry on top.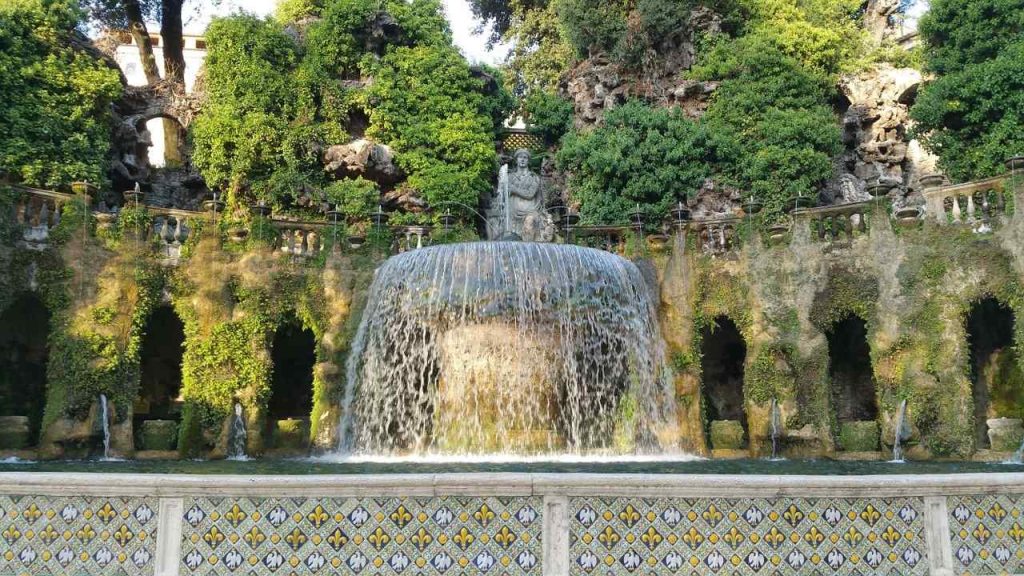 10. Summer Palace, China
Slightly different from other gardens, the Summer Palace in China focuses more on depicting Chinese culture other than ornamental beauty. But don't misjudge it to be less beautiful, it was deemed as "a masterpiece of Chinese landscape garden design" by UNESCO. Located in Beijing, its combination of historic pavilions, temples, bridges, and a hilly natural landscape makes it interesting for visitors. It has a pretty complex and violent history as it was built during the 1750s but was destroyed in a war in 1860. But then it was restored on its original foundation in 1886.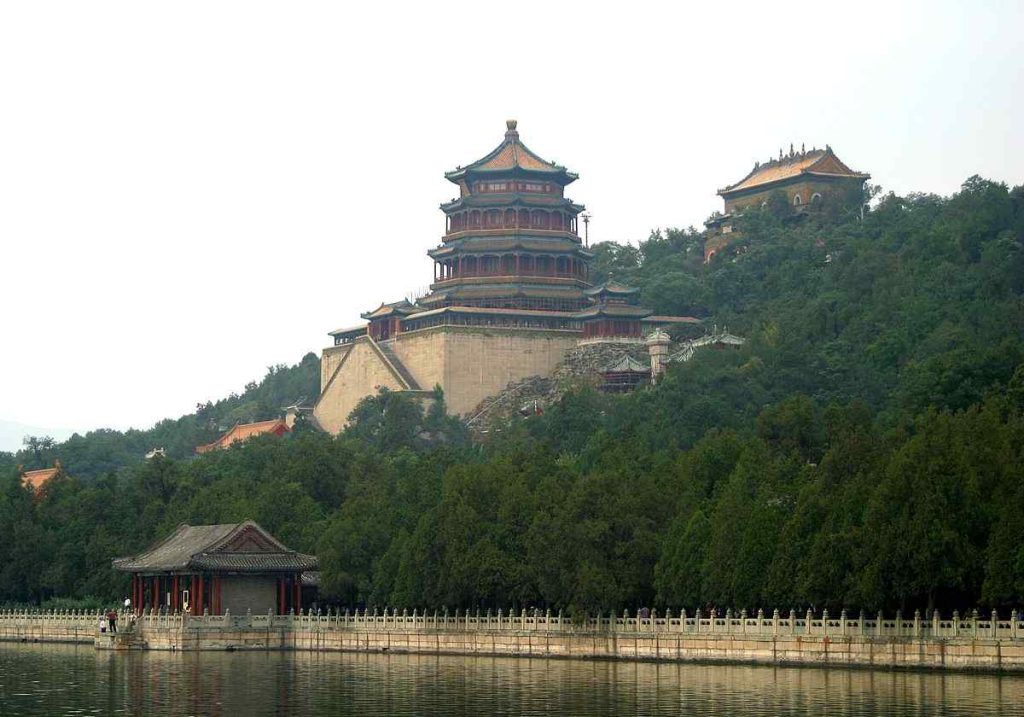 Image Source: Wikimedia
These are the 10 most beautiful gardens in the world. Kindly share and do post your comments.