Beaches are where the sea meets the land. And considering that over 71% of the earth's surface is covered by water, there's bound to be a ton of such places. But occasionally, these combinations of sea and land turn out to be so enthralling that you just want to stay there forever. White sand, pleasant climate, amazing natural relief, and the vast ocean is what attracts travellers from all over the world. Here are some of the best beaches in the world and why they are worth checking out.
Best Beaches In The World
1.Navagio, Greece
Greece is definitely a paradise for any beach lover. With sand every colour of the rainbow, the beaches in Greece have something for anyone and everyone. The beaches of sand vary from white dazzling sand to dark volcanic sand and almost every shade in between. Navagio is one such beach that regularly comes up on beautiful landscape images on the internet. You can get to the beach only by boat, however. There's also a shipwreck on the sand that gives the beach its nickname, 'Shipwreck beach'. Lying on the sand on a sunny day and enjoying the scenery would sure be an unforgettable experience.
Also Read: 10 Fun Facts About New Zealand For Travelers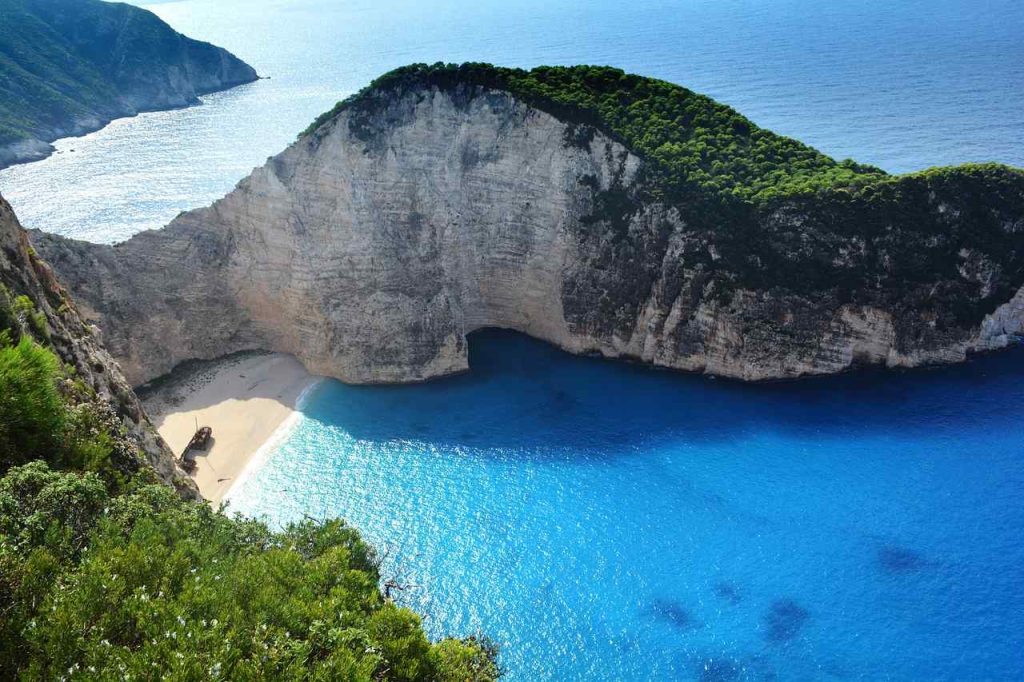 2. Bali, Indonesia
Bali is one of the most fashionable travel destinations nowadays. Bali is an island in Indonesia in Southeast Asia and has some of the most photogenic locations. Along with its ancient temples and culture, Bali is also home to many marvellous natural formations, offering perfect swimming and boating locations too. The beaches of Bali boast turquoise waters, golden and white sand, tropical climate and lush green scenery, everything a beach lover needs. If you want to stay away from crowds and find a place of your own, you can always go exploring the island and be sure of finding a hidden gem.
Bali offers the best culture with welcoming people, perfect weather, active nightlife, the best accommodations, fun activities, and excellent cuisine, making it one of the best tourist destinations. If you plan to explore Bali, you should come prepared with your travel essentials. You should get a Sims Direct prepaid travel SIM with reliable high-speed data to share the breathtaking views and keep your loved ones updated with your adventures.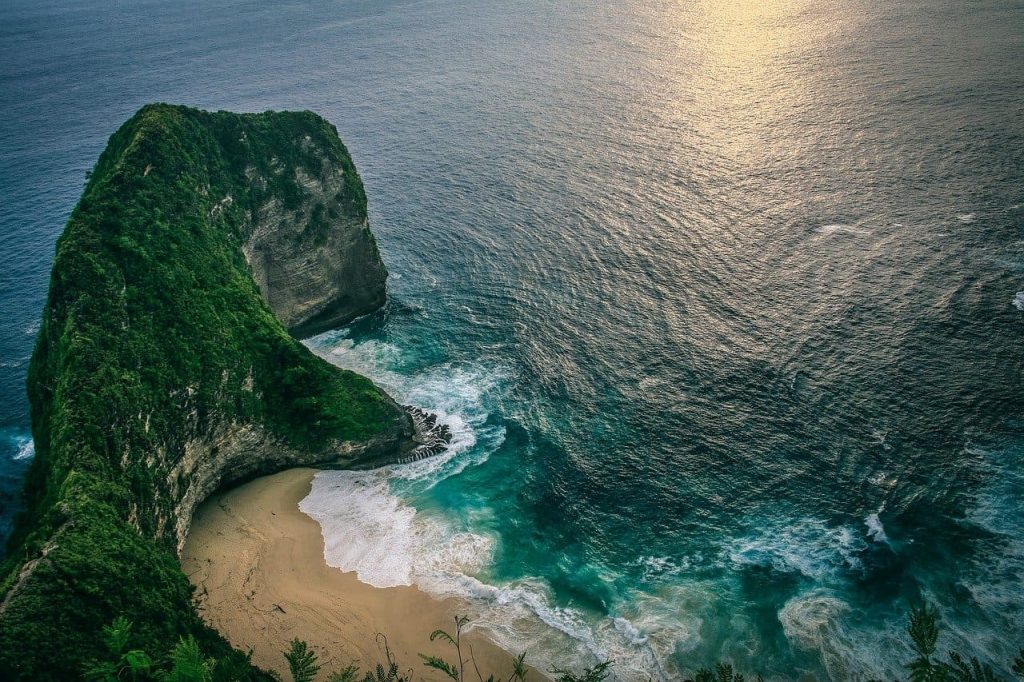 3. Hawaii, USA
The Hawaiian Islands in the south pacific are famous for their beach experiences and the iconic hula dance. These islands were formed by volcanic eruptions over thousands of years and still have around fifteen volcanoes. Hawaii is a popular tourist destination and has some of the finest hotels for you to stay too. The Oahu and Maui in Hawaii offer nice surfing locations, swimming, hiking and any sport that you may like. The beaches have golden sands and are ringed by mountains. Every sunset is a spectacle to behold in Hawaii.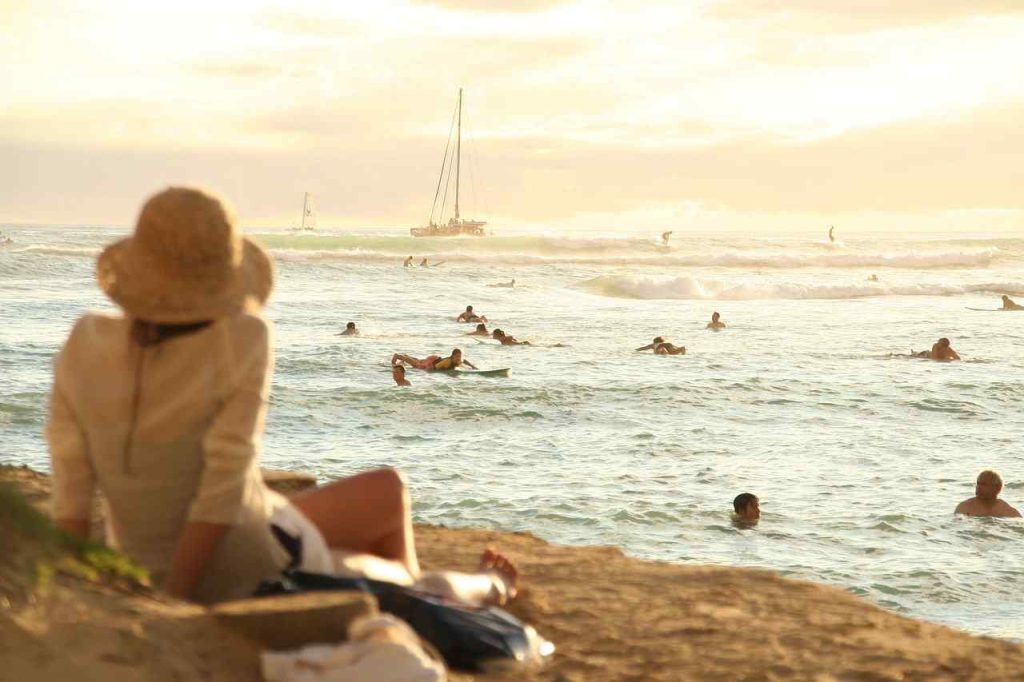 4. Seychelles
Seychelles is an island country in the Indian Ocean near Madagascar. Seychelles has lots of beautiful beaches, tropical forests, wildlife, and a marvellous coral reef all in a perfectly photogenic setting. The Anse Source D'Argent, a beach with granite stone and coconut trees is a poster boy for famous beaches. With the luxurious and idyllic beaches and nature in its pristine form, Seychelles has a lot to form. The main island of Mahe can be used to get to other islands although Mahe itself has a lot to offer in terms of beaches and nature. Whether you want to go surfing or swimming or lay quietly on a sunny beach Seychelles has got an island for you.
5. Tahiti, French Polynesia
Tahiti is an island in French Polynesia. It is part of an island group located in the southern Pacific, eastwards from New Zealand. There are long stretches of both black and white sand beaches, lagoons, and lush vegetation to make a trip to Tahiti memorable. Tahiti also boasts shallow, turquoise-coloured clear waters perfect for swimming. The beaches here are also fit for snorkelling and is quite a sought-after destination for the sport. In all, whether you want to go hiking, surfing, snorkelling, sunbathing, or looking for picturesque natural landscapes, Tahiti is the place to go. Recently a previously unknown coral reef was found near Tahiti that was still in its beautiful pristine form.
Also Read: 10 Reasons Why You Need a Vacation in Aruba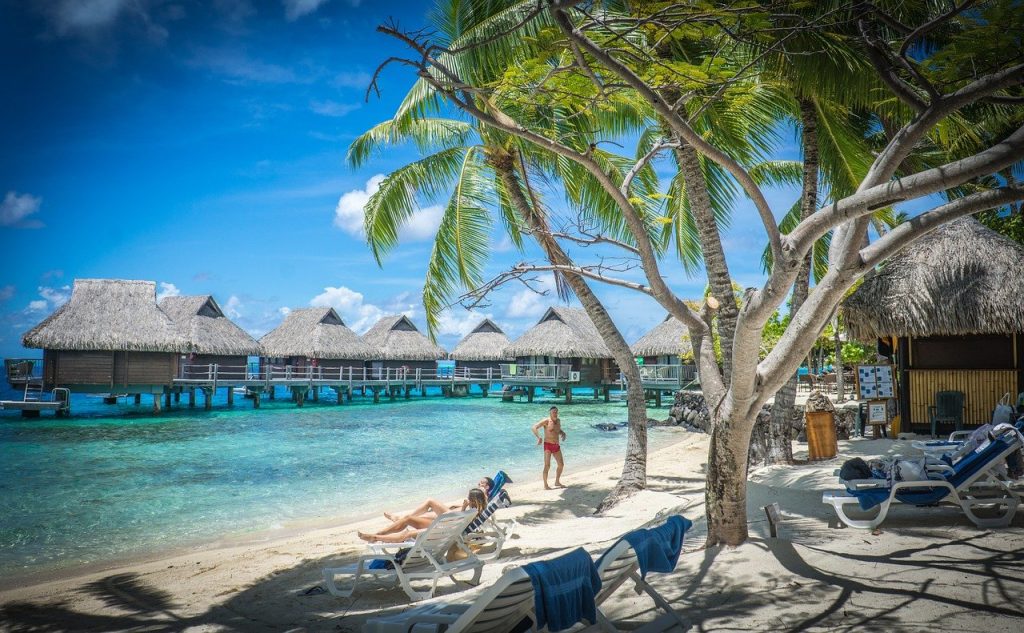 6. Tulum, Mexico
This beach along with its warm climate, green vegetation and blue waters get you close to the ruins of the ancient Maya civilization. The splendid monuments of Mayans set in the lush green landscape on one side and the turquoise water on the other on a sunny day can capture anyone's imagination. There are plenty of resorts and hotels too nearby the beach is only a couple of hours away from Cancun. The Tulum beach has a magic of its own that enchants any beach lover. Those who go here once cannot ever forget its magnificence.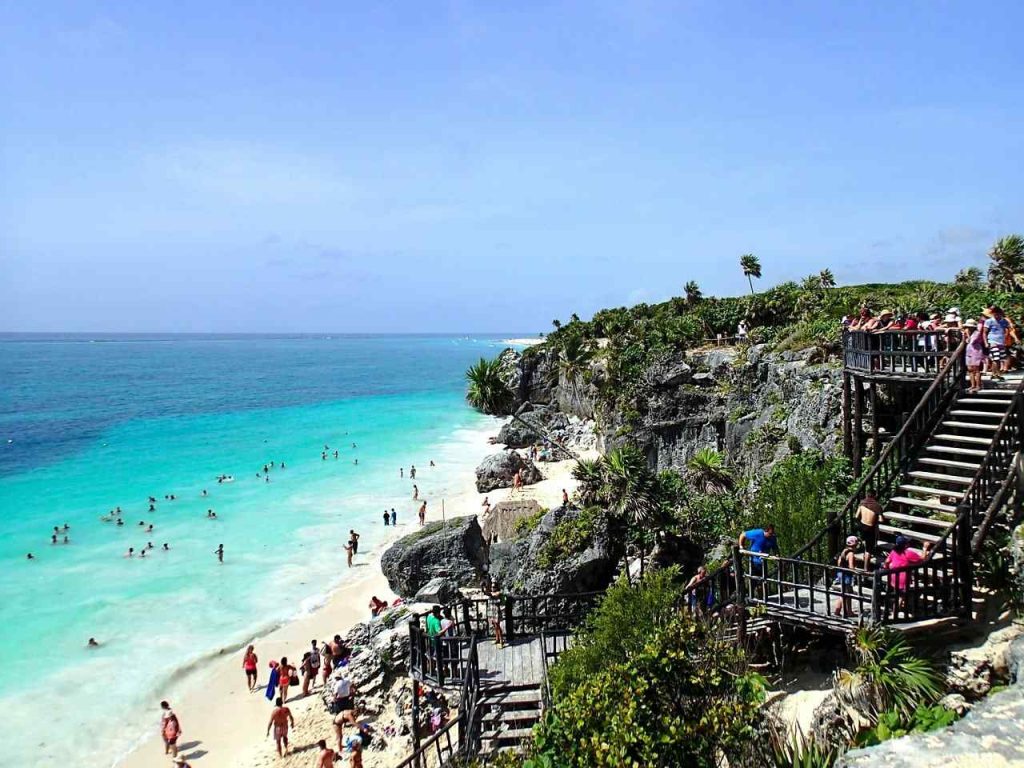 7. Whitehaven, Australia
Any list of best beaches in the world would be incomplete without the mention of Whitehaven beach. Located on the eastern coast of Queensland, Australia, the Whitehaven beach is literally white sand heaven. Just take a look at the pictures. As it is only accessible by boat or by air, there's barely a soul visible most of the time. You can spend time here if you don't like crowds and want some quiet time. What a perfect holiday it would be in covid times! The white sand and turquoise waters along with the backdrop of green hills make it perfect beach heaven.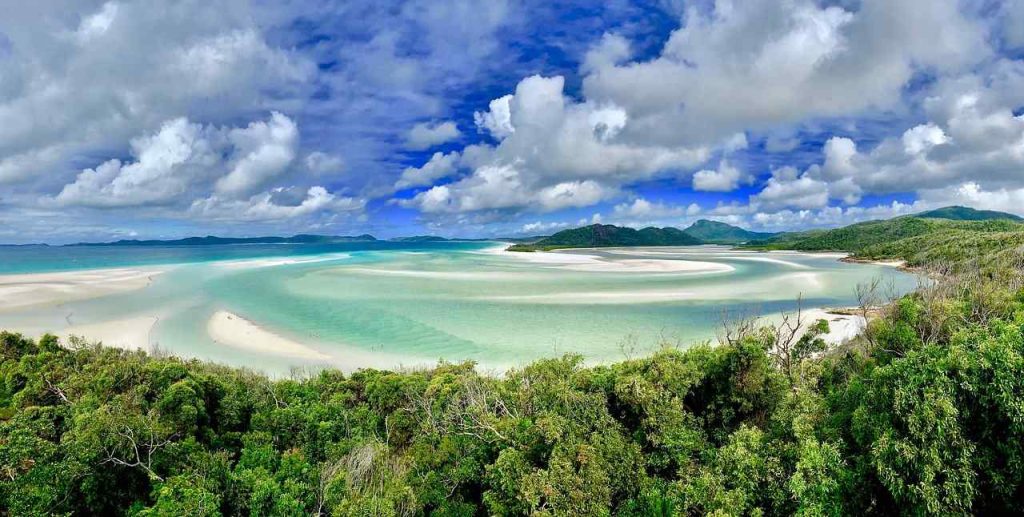 8. Railay Beach, Thailand
Situated on the west coast of Thailand in the Krabi province. The Railay is famous for its exotic experience among foreigners. The Railay beach is also popular for rock climbing on its limestone rocks. The beach is on a peninsula which is separated from the mainland by cliffs and rough terrain and so boats are the only means of transport to reach here. However, this also means that this beach is relatively peaceful as compared to other popular sites. You can sit on the white sand and calmly enjoy the landscape and the fantastic sunset view. It is one of the best beaches in the world.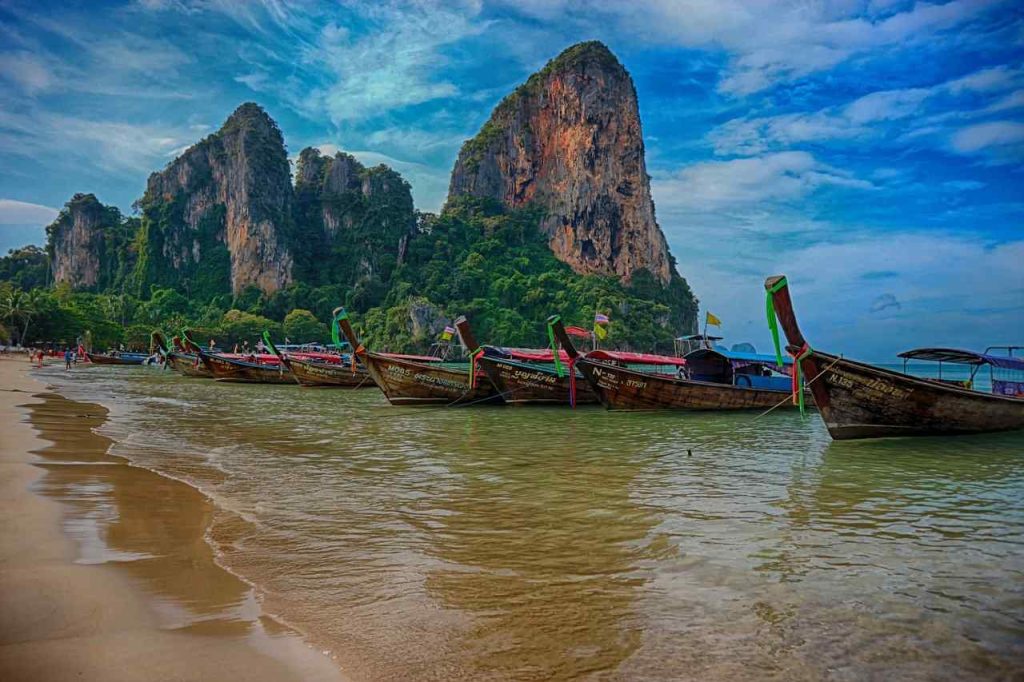 9. The Baths, British Virgin Islands
The Baths is a beach on the southern end of Virgin Gorda Island of the British Virgin Islands. The Baths boast golden sand marvellous granite boulders. The beach is studded with caves tunnels and amazing rock formations. The walk from Devil's Bay to the Baths from under the rocks with your feet in the water is not to be missed. The beach has golden sands and crystal-clear waters that is perfect for swimming plus there are a lot of snorkelling opportunities too.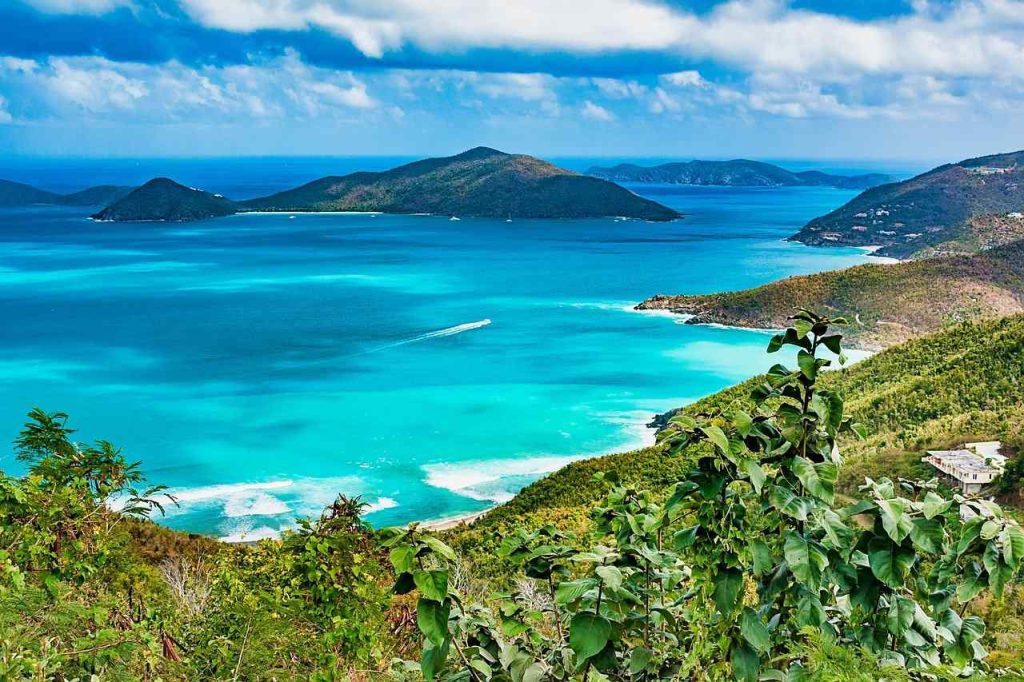 10. Maya Bay, Thailand
This is the second beach from Thailand on our list. The setting of the beach is such that you get views of the towering limestone walls covered in green vegetation in a ring and remarkably clear blue waters and soft white sand on one side. And this is not enough, the beach also has colourful coral and exotic fish to enhance anyone's trip.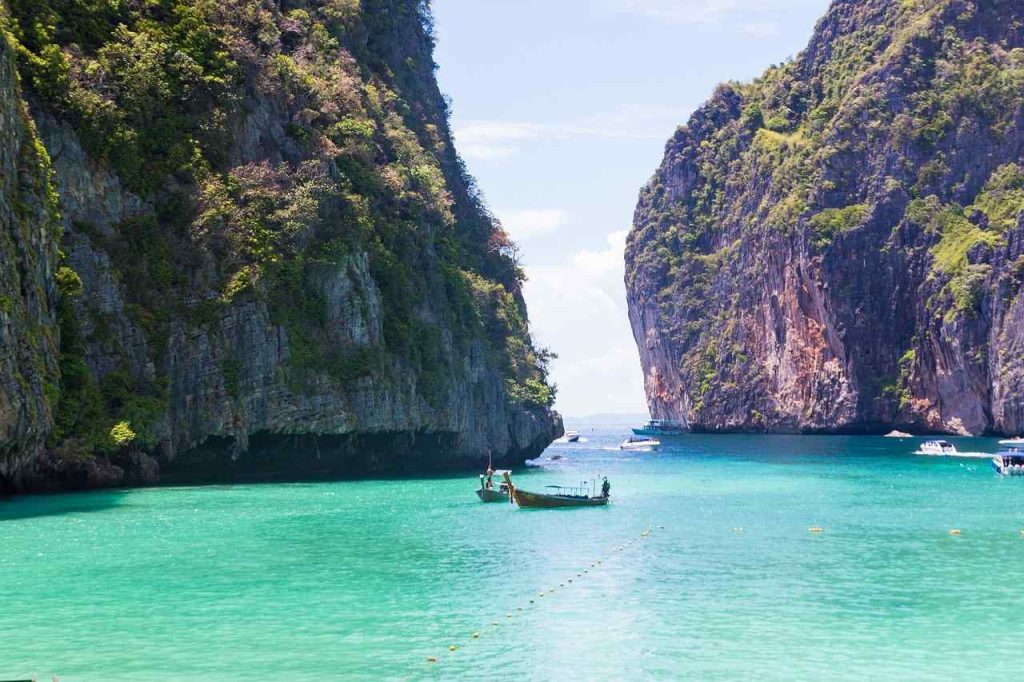 These are the best beaches in the world. Kindly share and do post your comments.