The charming island of Nantucket is a top summer vacation destination, with tens of thousands of new and returning visitors every year.
The New England island attracts tourists and vacationers with its unique coastal town vibes, rich history, remarkable historical buildings and sites, postcard-like lighthouses, and gorgeous, clean, and scenic beaches. There are over 20 beaches spread on all coasts of Nantucket, which unlike in other high-end destinations, are all free to access by foot or bike.
Some of the beaches are more suitable for families with young children, while youngsters and adventurers prefer others. There are also some less crowded and more tranquil beaches and hidden gems for a more private experience.
You can book one of the many available rental houses, cottages, or mansions, many of which are located close to and even on the beaches, according to nantucketrentals.com. Here are seven of the most amazing Nantucket beaches to add to your vacation itinerary.
1. Jetties beach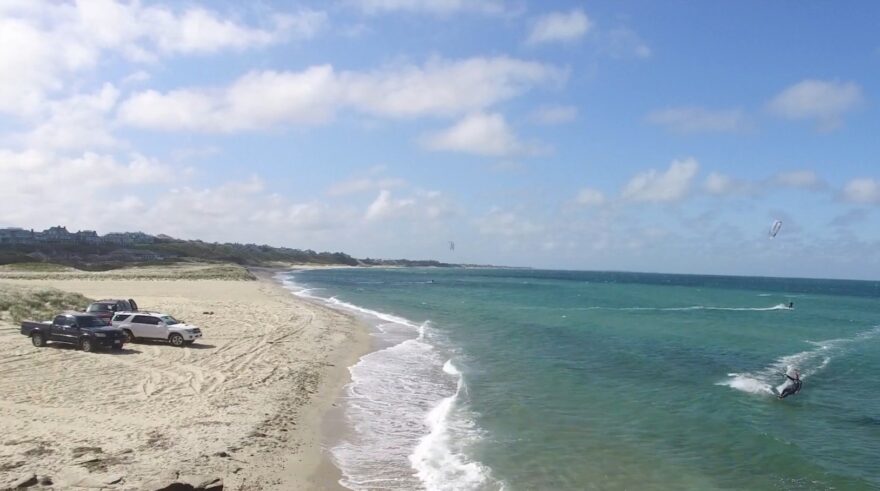 This is one of the most popular beaches, especially for people with young kids and for those who like to be close to the hustle and bustle of Town. Jetties Beach can be reached by foot for about 10 minutes from the Town of Nantucket.
Since it is on the north coast, which borders the Nantucket Sound, the water there is calm, shallow, and warm, unlike the less predictable water on the beaches on the Atlantic Ocean shores.
Jetties has just about everything you will need to comfortably spend an entire day there. There are convenient restrooms, a fun playground, a nearby skate park, a pavilion, beach volleyball nets, and tennis courts.
You can enjoy sipping on a cool cocktail or some chilled rose and eating delicious seafood and other delicacies with your toes buried in the sand at the Jetties Sandbar restaurant and bar on the premises. And even if there is something that you need that is not readily available, you can easily walk or pedal back to Town and the nearby shops, markets, eateries, and food trucks.
2. Cisco beach
Cisco Beach is one of the most popular beaches among young vacationers on the island. It is a broad and picturesque beach on the south coast, which attracts water sports lovers and adventurers with its stronger current and heavier surf.
Cisco is home to one of the two surf schools on the island – the Nantucket Island School, so you can sign up for some group or private lessons or rent a board and enjoy some surfing, boogie boarding, and other fun sports in the waters of the Atlantic Ocean.
While lifeguards are on the beach, it is not the perfect option for inexperienced swimmers and young kids.
The beach can be reached by foot or bike and is located several miles from Town, and there are no restaurants or food trucks nearby, so it is recommended that you pack some water and snacks for your stay before heading to Cisco Beach.
On your way back, don't forget to visit Cisco Brewers, which is among the top-preferred gathering spots and fun places on the island. There are three bars, a spacious beer garden, a stage with live music, excellent food truck options, and tasting tours of the local craft beer brewery, the Nantucket Vineyards, and the Triple Eight Distillery.
3. Sconset beach
Siasconset Beach, which the locals call Sconset Beach, is located on the island's east coast and is about 6 miles from Town. You can reach it by foot, bike, or shuttle bus.
This gorgeous wide beach with soft white sand and tall grassy dunes is next to the famous Siasconset village, with its rose-covered cedar-sided cottages and some of the most beautiful gardens in the country. You can stroll through the Sconset Bluff on your way to or from the beach and visit the nearby Sankaty Head Lighthouse for some unforgettable views and photo ops.
Sconset Beach is a superb spot for a picnic, a romantic date, and watching the sunrise in the morning. The current there can be relatively strong, and the surf can be heavy even during the summer.
But it is close to the village of Siasconset, where you will need numerous excellent restaurants, eateries, and other amenities for a comfortable stay.
4. Nobadeer beach
This south coast beach is home to ACK Surf School and is another popular gathering spot for surfers, watersport enthusiasts, young people, and adventurers. The long and wide beach is perfect for beach games, picnics, surfcasting, and surfing.
While some occasional food trucks are nearby, Nobadeer Beach is not as easy to reach and access due to the distance from Town and the steep incline you will need to walk to get there. Since it is close to the Nantucket Memorial Airport, you can also enjoy some leisurely plane spotting while relaxing on Nobadeer Beach.
5. Children's beach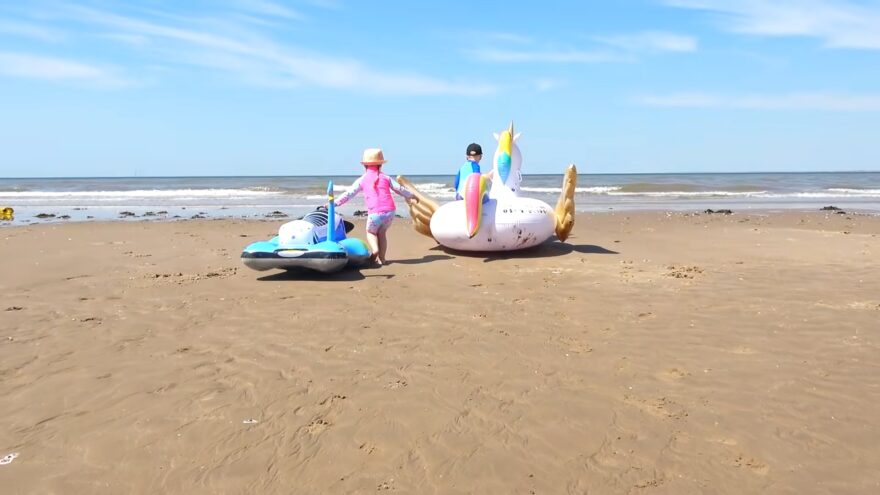 As you can probably guess by its name, Children's Beach is among the top-preferred beaches for people with kids.
It is located in Town and is part of the Harbor where the water is shallow, warm, and safe even for the little ones. The water is suitable for people who are not so confident or advanced in their swimming skills too. The beach has lifeguards, restrooms, and a pavilion.
Children's Beach has a sizable nearby playground and grassy field with swings, slides, and sensory play components suitable for children of all ages. For the parents, there are numerous picnic tables, benches, and a nearby café and snack shack.
But even if your little ones are not happy with the food at the shack, you can easily take them to one of the many nearby restaurants, cafes, and food trucks, such as the famous Juice Bar with the best homemade ice cream in Town. The beach is also close to the Whaling Museum, Brant Point Lighthouse, and other fun spots where you can take the kids afterward.
6. Steps beach
Many locals and returning vacationers consider Steps Beach a true hidden gem and one of Nantucket's most beautiful and Instagram-worthy places. Even though it is tucked in between Jetties and Dionis beaches, Steps Beach is less crowded and less popular than its neighbors. The main reason the beach is less-packed than most other north coast beaches on the island is that there is a long and steep set of narrow wood steps leading to it.
But the stunning view from the top of the cliffs of the beach, the Nantucket Sound, the Harbor, and the Great Point Lighthouse from the top of these steps makes this beach so special and unique.
The beach is quieter and more private than its louder neighbors, but no lifeguards or facilities are on the premises.
Still, it is a beautiful beach to spend a relaxing day in Nantucket. Even though it is located in Town, if you are not so happy about going up and down the steps whenever you want to grab a snack or a drink, don't forget to pack some food and water before heading off to Steps Beach!
7. Madaket beach
This is a stunning beach on the remote west coast of Nantucket. It is much less crowded and much more relaxed and quiet than many other famous beaches.
Madaket Beach is also one of the top spots for viewing the mesmerizing sunset in Nantucket. This is why it has become a sought-after spot for wedding photos, romantic dates, and wedding proposals, especially in the evening when the sun is setting over the ocean.
But during the day, Madaket Beach offers a tranquil and private experience for those who prefer to stay away from the crowds and the hustle and bustle of Town.